Blockchain and Crypto
Bitcoin payments processor BitPay wants to grow its wallet brand in Asia
BitPay is using fresh funding to expand in Asia, where bitcoin payments may have more of a fighting chance
BitPay reported had a record year in 2017, having processed more than $1 billion in bitcoin payments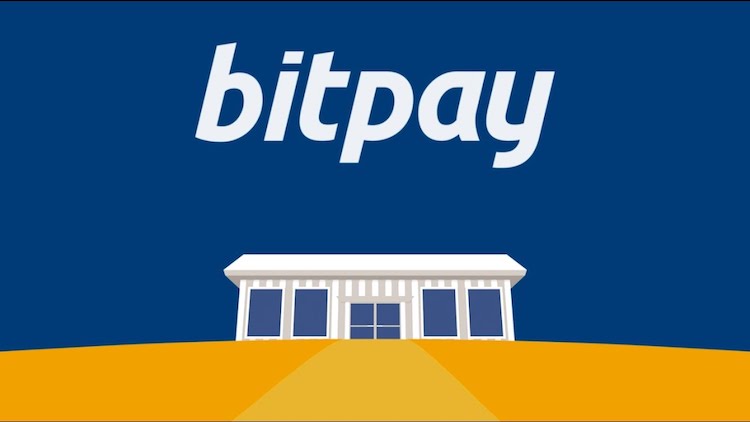 Bitcoin payments processor BitPay has raised $40 million in Series B funding to increase the profile of its lesser known mobile wallet in Asia, following recent skepticism about the cryptocurrency's payments viability.
About 80 percent of BitPay's business is processing bitcoin payments for merchants, but even though bitcoin's price and popularity has skyrocketed in the past year, most people in the U.S., where BitPay is based, are using it as a currency with which to pay for their everyday coffees or online shopping — even though BitPay reported had a record year in 2017, having processed more than $1 billion in bitcoin payments.
That's why the Atlanta company is using its funding to expand in Asia, where bitcoin payments may have more of a fighting chance, and getting its name out there by marketing its mobile wallet rather than doing a big push advertising bitcoin payments.
While merchant processing remains BitPay's core business, the company wants to grow its wallet brand in Asia. It's using the funding to hire a general manger for Asian business, probably based in Singapore, according to Sonny Singh, the company's chief commercial officer, and will refocus on merchant partnerships in Asia further down the line, Singh said, once it beefs up its compliance team and forms some bank partnerships. It's also planning to hire engineers and support staff.
Even though making payments in bitcoin has proven just too difficult in the U.S., it might have more of a fighting chance in Asia, which historically has been ahead of the world when it comes to mobile payments and commerce
"In America Apple Pay and Google Pay haven't even taken off yet, we still have credit cards that we swipe," Singh said. "Consumer adoption of that behavior is taking a long time, whereas in Asia everyone has had QR codes and NFC readers everywhere for years."
Singh also said that crypto traders in Asia tend to leave their funds on exchanges rather than moving them into a wallet when they're not trading.
In 2018 Stripe, the payments processor to companies like Lyft and Postmates and one of the earliest major payments companies to begin doing business in bitcoin, abandoned the option on its platform which confirmed the growing sentiment across the community that while bitcoin is good for holding and trading it's perhaps not good, ready or even fundamentally designed for large scale consumer-to-business payments. (Around the same time, however, Coinbase, the bitcoin wallet and exchange that once operated and folder merchant services, launched Coinbase Commerce earlier this year.)
Asia represents the fastest-growing customer segment BitPay users, according to Singh. The entire continent and China specifically has an active crypto trading culture that's led to a government clampdown over the last few weeks, but Paz sees Chinese regulators taking a pragmatic turn in favor of cryptocurrency adoption "once it sees it doesn't pose a threat to currency stability." The Chinese central bank published a report last week identifying cryptocurrencies as a top priority for 2018.
China also accounts for nearly half of all blockchain patents, as of last year.
Capital Nine, an Asian fintech corporation; Alvin Liu, co-founder of WeChat parent Tencent; and Yong An Financial Holdings are among the Asian investors that participated in BitPay's raise. North American firms like Menlo Ventures — whose portfolio companies include Uber, Betterment, Roku, BlueVine, and Warby Parker — and Aquiline Capital Partners were also involved. Aquiline led the initial Series B Round and extended it due to increased investor demand. For both firms, this was their first investment in a crypto company. Neither was available for interview by deadline.
Singapore tends to be more open to cryptocurrency activity than other Asian countries, according to Javier Paz, an Aite Group analyst. He added that securing funding from this particular group of investors is more important to show a vote of confidence in BitPay and its business model.
"It seems like operationally they have sufficient revenue," Paz said. "It's more wanting further institutional validation that their model for bitcoin transactions aren't a fad and have some credibility. Menlo obviously would help them tell that story better."
BitPay closed its Series A funding, of $30 million, back in 2014. Index Ventures, Founders Fund, Felicis Ventures, RRE Ventures and Richard Branson were among the investors that participated in the round.