Banking
Preparing for a path less certain: Banks and credit unions are weighing opportunities for this year and next
Top concerns for FIs center on talent acquisition and retention, followed by deposits held at community banks being steadily siphoned off.
A Jack Henry study shows three trends that bode well for banks and credit unions this year and next.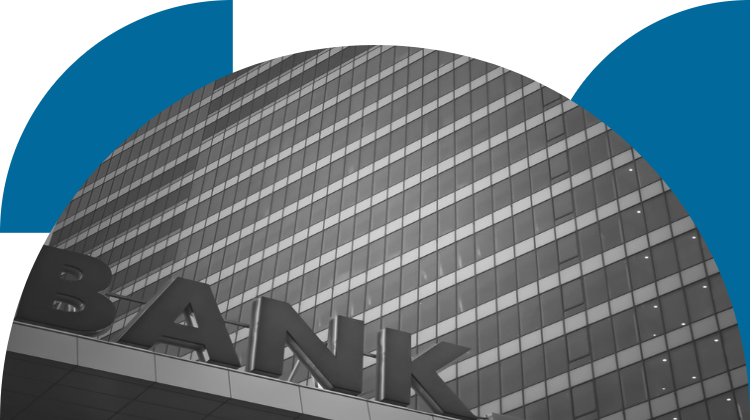 Halfway into 2023, the financial services industry is at a crossroads.
Digitalization is becoming increasingly important for financial services propelled by embedding fintech into digital banking experiences, the evolution of existing business models, and the emergence of new ones, according to a new study by Jack Henry.
One of the top concerns for FIs that remained persistent from 2022 to 2023 centers on talent acquisition and retention, followed by deposits held at community banks being steadily siphoned.
Key challenges facing banks and credit unions in 2023
Source: Jack Henry
Given deposit retention and acquisition are now top priorities, FIs are adding options for automated savings and investments, and a few have signed up to receive real-time payments with the launch of FedNow. They are also shoring up deposit gaps among Gen Y and Gen Z with early-paycheck access and mobile-only account opening that doesn't require funding upfront.
"Our top concern is the retention and acquisition of our deposit base. While stable, we are working exceptionally hard to hold onto what we have in an environment when more depositors are seeking yield. We're working internally with our business development teams to identify additional prospects while working with key vendors to hone our digital offerings. Being an early adopter for FedNow will also assist us in differentiating ourselves in these deposit wars," said Gregg R. Tewksbury, president and CEO of New Hampshire Mutual Bancorp, a shared services organization providing operational support for three independent mutual savings banks and a financial advisory and trust company, NHTrust.
"Attracting qualified talent to fill roles remains another top concern. We've recently put an apprentice program in place and have participants in each of our banks as one means to develop our own pool of future employees," he added.
Choppy waters for fintechs and neobanks
Many neobanks and direct-to-consumer fintechs are expected to fail or get acquired by the end of 2023, according to the survey. That is because many neobanks have neither the capital nor the competence to weather growing loss ratios in a rising rate environment. And many fintechs without sound unit economics don't have enough runway to pivot to profitable business models.
Another reason for the challenging environment for fintechs is the slow-down in payments growth rates. As consumer spending continues to slow in 2023, Forrester expects one in every four payments fintechs to fail. As payments fintechs operate on razor-thin rev-share arrangements with their sponsor banks.
To stay in the game, fintechs and neobanks will likely have to focus more on enterprise solutions rather than consumer-oriented approaches, products, and services, according to Lee Wetherington, senior director of corporate strategy at Jack Henry. And that market shift isn't limited to fintechs and neobanks.
New focus on SMBs
Given last year's downward pressure on non-interest income and regulatory scrutiny of OD/NSF fees, financial service providers rolled into 2023 looking to capture more of the $400 billion small and medium-sized business (SMB) market.
Contrary to popular belief, SMBs are open to paying for value-added services that will help them become more efficient, especially if they can get all the bells and whistles from their primary financial provider. And a bank is their primary financial services provider in most cases.
Community banks are looking to leverage digital-first, relationship-based banking to reclaim, expand and monetize their share of SMBs — a tall order considering their share of primary business banking relationships shrank 43% since 2018. However, with the right product offering and strategy in place, community banks see this as a path to profitability and a big business opportunity to try in 2023 given the headwinds now challenging both fintechs and neobanks.
Source: Jack Henry
67% of banks and 62% of credit unions are planning to expand services to small businesses — and SMB lending is the most popular of those planned services, according to the study. This can act as a differentiator for FIs as they may stand to gain from creating tailored solutions for SMBs, even making their deposit relationships stickier with them down the line.
A tale of three trends: What CEOs are keeping an eye on
Three trends bode well for banks and credit unions this year and next, according to the study.
Fintech startups attracted over $14 billion in VC funding in Q1 2023. This is far from 2021 levels but more than the last two quarters. While this factor and the anticipated fintech failures will likely narrow the pool of competition this year, it would also push the 90% of FIs looking to embed fintechs into their digital banking platforms to exercise due diligence. This means the remainder of fintechs will have to prove their mettle as FIs may be exacting with their choice of fintech partners. 
Source: Jack Henry
Going forward, payments fintechs will likely garner more attention as it is the most sought-after fintech vertical bank and credit union CEOs want to employ this year and next.
The second emerging trend that is most supported by CEOs is employing open banking rails to enable external account aggregation. To put the FI at the center of their account holders' financial lives, banks and credit unions could provide a 360-degree view of all financial accounts and activities combined into a single digital banking experience.
And lastly, CEOs aim to upgrade how they authenticate identity, authorize transactions, and validate information. Given payments drive 80% of engagement in financial services, real-time fraud detection and prevention can be a key differentiator in 2023 and 2024, leading to increased revenue across all products and services.