10-Q
,
Member Exclusive
Better.com's shiny IPO debut: Can the mortgage lender pave its way to become a Wall Street darling?
Can Better.com gain Wall Street's respect?
Federal Reserve Chair Jerome Powell on Friday warned that additional interest rate increases could be yet to come, as inflation is still above where policymakers feel comfortable.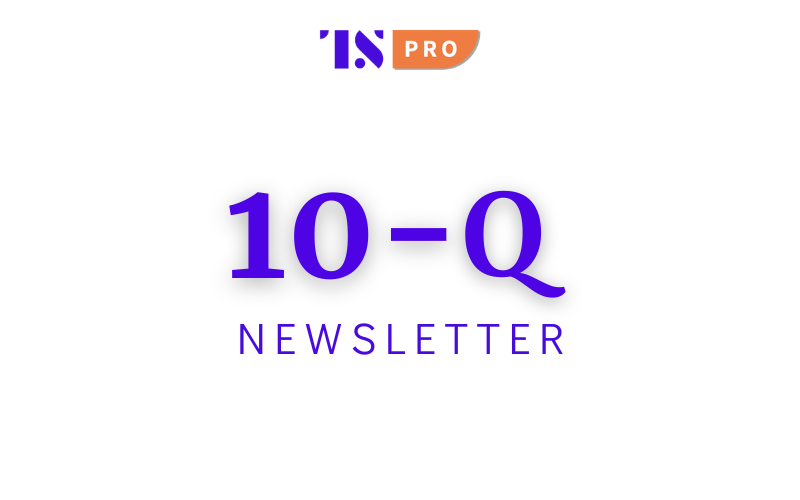 ---
Welcome to the 10-Q newsletter
The 10-Q newsletter is part of the Tearsheet Pro subscription.
10-Q provides insight and market analysis into the moves of top banking and fintech stocks over the past week. In your inbox every Friday.
---
Weekly 10-Q
In today's edition:
Last week we covered:
Better.com's shiny IPO debut: Can the mortgage lender pave its way to become a Wall Street darling?
---
Better.com's shiny IPO debut: Can the mortgage lender pave its way to become a Wall Street darling?
Is this the right time for the company to go public, and the bigger question is: Is it actually IPO-ready?
by SARA KHAIRI
Better.com made its IPO debut on Thursday morning under the tickers "BETR" and "BETRW".
Better.com, which offers mortgage financing through conventional, jumbo, and FHA loans, has had plans to go public since 2021. The company shared its ambitions to go public via a SPAC merger with Aurora Acquisition Corp right after it raised $500 million from Japanese investment conglomerate SoftBank, which increased its valuation to $6 billion from $4 billion in 2020.
While the firm's initial plan to make it to Wall Street before 2021 came to an end, things didn't go as planned. The path to IPO was blighted by a series of unfortunate events including mounting losses, sacking 900 employees over a Zoom call -- that garnered a lot of criticism and media attention -- and subsequent workforce reductions.
According to its filings, the firm's financial performance deteriorated as a result of increasing interest rates and continued investments to expand its product offerings. Better.com lost $304 million in 2021 and another $328 million in the first quarter of 2022. In 2021, it also spent a substantial sum related to the severance costs of its multiple rounds of layoffs among dwindling assets. And while the situation couldn't get any worse, some significant senior executives of the firm stepped down in the wake of the infamous layoffs and negative publicity.
The company has been struggling since then. In a move to retain its existing workforce and keep its operations afloat, Better.com signed a deal with Amazon in the first quarter of this year. Together the two companies launched Equity Unlocker, a program that allows employees to use their vested equity as collateral for a down payment when buying homes, without actually selling their shares.
Higher interest rates and inflation have been hammering American consumers, and as a result, mortgage demand fell like a stone hitting the lowest point since 2000, according to the Mortgage Bankers Association. Impacted by the downtrend in the mortgage market, one of the largest home lenders in the country, Wells Fargo pulled back from its mortgage business at the beginning of this year, citing both regulatory scrutiny and higher interest rates as major reasons to discontinue operations in this division.
Better.com was also facing an investigation by the SEC for potentially misleading investors, led by a lawsuit by the former executive VP of customer experience, sales, and operations, Sarah Pierce. Although the probe was dissolved earlier this month, it remains to be seen if Better.com can attract investors -- and positive spotlight (for a change) -- during this ongoing challenging period within the stock market.
It looks like investors were not a fan of the stock on its first day of public trading. Shares of Better.com crashed 93% as it began trading on the Nasdaq Thursday, plummeting over $16 per share to $1.19 by mid-day.
Vishal Garg, CEO of Better.com, is optimistic about the housing market taking a sharp turn in 2024 for the better, which is contingent on the Federal Reserve's rate cuts. Goldman Sachs economists expect the Federal Reserve to start cutting rates in the second quarter of 2024, which could be good news for the mortgage lenders, but still uncertain.
---
Market recap
Stock market's week in review: Neither terrible nor terrific
Green Dot (GDOT) - down 5% to $14.96 per share
Green Dot's shares tumbled last week indicating a continued effect of its second-quarter financial results.
Despite revenues increasing, earnings decreased, signaling a decline in profit margins -- eventually hurting the stock. This indicates that the company isn't performing well amid current economic conditions.
---
Editor's picks
---
Tweet of the week
---
Just look at the charts
1. Day 1 of public trading didn't go well for Better.com
Source: Jonesy
2. Goldman Sachs board of directors
Source: databahn
---
This week's reads
PYMNTS
Affirm posted results Thursday that showed a continued embrace of BNPL — and repeat transactions per active customer. The company's earnings supplementals detailed a 25% rise in gross merchandise volume to $5.5 billion. The direct-to-consumer gross merchandise value (GMV), via the Affirm Card (the company's debit card), was $129 million in the fourth quarter. Drilling down into some transaction-level granularity, the company said that 17% of its transactions were Pay in 4.
Payments Dive
Citi is replacing its standard account packages for U.S. retail customers with relationship tiers, a structure where increasing account privileges are awarded based on how much customers have in their banking and investment accounts. New tiers equate to more benefits and services, including waived monthly service fees on checking and savings accounts, waived Citi fees at non-Citi ATMs, and professional financial planning.
CNBC
Federal Reserve Chair Jerome Powell on Friday called for more vigilance in the fight against inflation, warning that additional interest rate increases could be yet to come. While acknowledging that progress has been made and saying the Fed will be careful in where it goes from here, the central bank leader said inflation is still above where policymakers feel comfortable.