Uncategorized
The race for a universal mobile wallet to compete in-store
An estimated 37.5 million Americans will make proximity mobile payments in 2016, an yearly increase of 62 percent.
Both retailers and mobile wallets have thrown down the gauntlet over in-store payments.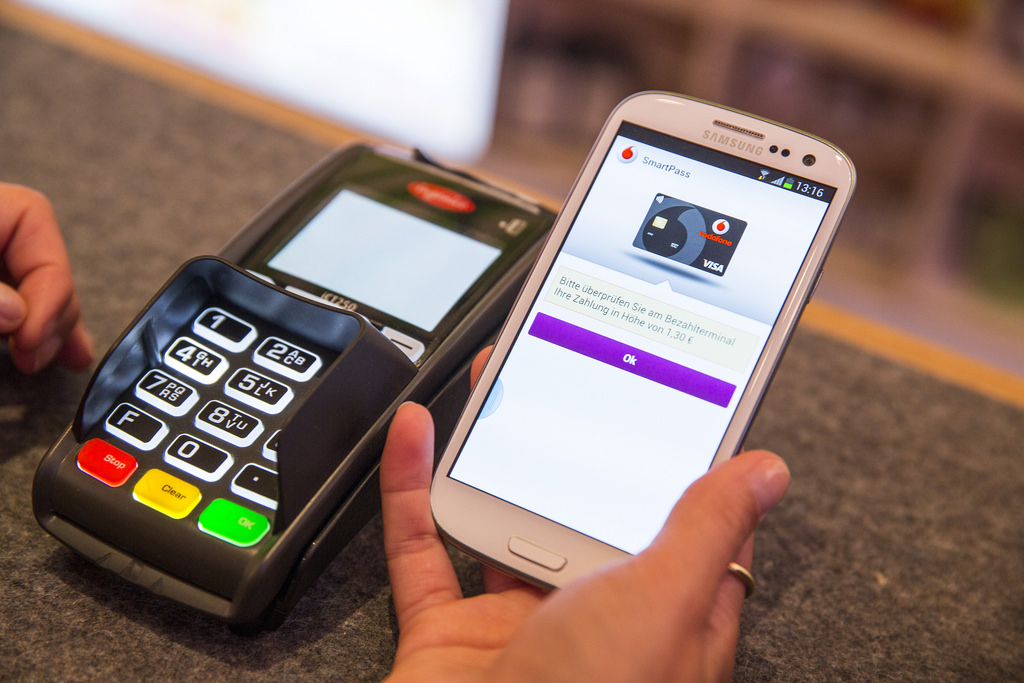 The use of mobile wallets to make in-store payments is growing quickly. eMarketer's most recent forecast projects that there will be 37.5 million proximity mobile payment users in the U.S. in 2016, an almost 62 percent increase from 2015. Companies are hard at work developing their own mobile payment apps in the hope of securing valuable consumer data and trends.
As the mobile payments market heats up, retailer apps and third party wallets have emerged as the two main competitors shaping the new in-store mobile purchases space. A 2016 Walker Sands study reveals that 19 percent of US consumers have used Android Pay and 11 percent have used Apple Pay, two of the most popular third party wallets, to make an in-store payment.
However, the same study estimates that 12 percent of US consumers have used a retailer's mobile app while shopping. In order to compete with third party wallets, stores like Starbucks, Walmart, and Target have been developing their own apps and payment systems, allowing them to both monitor and track consumer data and trends, as well as offer exclusive deals and rewards to build customer loyalty.
While it's still early, these retailer apps have found some success. Walmart recently rolled out Walmart Pay in all of its stores nationwide, while Starbucks reported that as of December 2015, 22 percent of total US transactions will have been conducted through the store's app. These chains have also started declining other mobile wallets as a payment option in hopes of keeping mobile payments in house.
Though users may not feel a difference, these numbers and developments point to a growing divide between third party wallet apps, like Android and Apple Pay, and retailer mobile apps, such as Walmart's app and eventually Target's.
The future balance between third party wallets and retailer mobile apps will be decided by the willingness of each side to work with one another.
Third party wallets may have lost their early lead on the rest of the players in the mobile payments industry. "Since a universal mobile wallet has yet to see significant traction, merchants and banks are bringing their own mobile wallet solutions to the market," said Jared Drieling, business intelligence manager for TSG, a payments advisory group. He's not putting too much stock in retailer mobile apps, either. "I suspect that these services will also have limited traction due to the lack of ubiquity across merchant acceptance and technologies," said Drieling.
All things considered, third party wallets and retailers find themselves bound in a complex relationship. In an ideal world, consumers could use one or two universal mobile wallets to make purchases in any store, instead of having to download ten to fifteen different retailer apps. In order to keep the same rewards and discounts that were previously offered in retailer apps, universal wallets could partner with individual retailers to integrate a rewards program into the wallet itself, while the retailers still keep the consumer data in return.
However, this solution would require cooperation between third party wallets and retailers, something which has been rare so far. The situation could become even more complex if more stores begin denying third party wallets in favor of their own apps.
If retailer mobile apps and third party wallets are unwilling to form partnerships, will one inevitably be pushed out by the other? TSG's Drieling thinks not. Instead, he envisions a future relationship between third party wallets and retailer apps that is similar to the relationship between Visa, MasterCard and PayPal today.
While this would probably be the least convenient resolution for the consumer, it is certainly the most realistic at this point.
Photo credit: Vodafone Germany Corporate Communications via Visual hunt / CC BY-ND