Uncategorized
Hi 5! The five fintech stories we're following this week
Fintech real estate companies are filling holes in the market with creative offerings.
Top fintech execs share interview and career advice for people entering the space.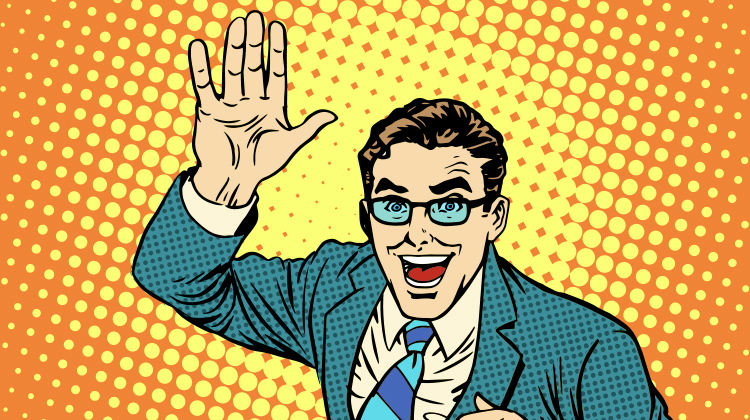 Insurtech's rising star
Insurtech continues to shine on with the hope and possibility of youth. Tradestreaming's Gidon Belmaker examines how insurers are increasingly offering IoT-enabled policies for different lines of insurance that calculate the risk for each person, digitally. In a world where a house is smart enough to know what room temperature its owners prefer, IoT-enabled policies make a lot of sense. The challenge for insurers looking to get into the IoT game will be filtering, processing, and reacting to really big data in real time.
In the spirit of being hopeful, insurtech's top women execs spoke with Tradestreaming to share their career advice for women looking to enter this fast-growing field.
Fintech's murky waters
It's been a hard couple of weeks at Wells Fargo. After the firm's pamphlet for Teen Day 2016 angered the theater community by implying that the arts were merely a childhood pastime, scandal struck one of America's biggest banks yet again, on a much larger scale. After discovering that over 2 million fake bank and credit card accounts had been opened at the bank, Wells Fargo fired 5,300 employees.
Twitter did not approve. Analysts lambasted the bank for trying to shift a top-tier management problem onto hapless employees facing unrealistic sales goals. And while Wells Fargo has since eliminated product sales goals, Carrie Tolstedt, the unit leader in charge of those 5,300 ex-WF employees, walked away with about $125 million in stock and options.
Speaking of crime and payment, Tradestreaming's Josh Liggett's in-depth reporting on the shady world of prison payments showed that justice - and fintech - are not always accessible to inmates.
While the financial industry is experiencing a surge in growing transparency and lower fees thanks to growing competition, the prison payment industry isn't undergoing a similar renaissance. Instead, inmates are held prisoner to high fees and limited services within an old system masquerading as innovative fintech.
Fintech real-estate companies are getting creative
Ok, yes. A fraudulent mortgage market did cause the Great Recession of 2008. But the mortgage market is getting innovative with online offerings that seem to have the consumer - not just profit - in mind. Digital lender Point, which enables homeowners to sell a percentage of their home to investors, is putting borrowers and lenders on more even turf by better aligning incentives between them. Last week, the company raised $8.4 million, bringing total fundraising to $15.4 million.
Real-estate crowdfunding platform Roofstock is also out to change the digital real-estate market, by simplifying the process of buying or investing fractionally in occupied singly family housing. According to Roofstock's chairman and co-founder, Gregor Watson, Roofstock recently signed a deal with an Asian group that wants to invest a whopping $250 million on the platform.
Work and play
The fintech interview process can be daunting for interviewees. Potential candidates can take solace and solid tips from Tradestreaming's interview advice from top fintech execs. Keyword takeaways: passion, motivation, openness. Oh, and don't ask about salary.
Of course, young fintech wannabes might have other things on their minds. Like beer. On last week's ESPN College Gameday show, a student put up a sign with his Venmo number and a request that his mother send beer money. Instead, over two thousand complete strangers donated to his beer fund. Here's a selection of what fintech companies' signs might look like come next College Gameday.
Prophets of Wall Street
No one knows exactly what the future has in store - but people are making some educated guesses. Aon estimates that self-driving cars will cut U.S. insurance premiums by 40%, though automation will carry its own unique risks. Chinese ecommerce giant Alibaba thinks the future of identify verification lies in the red veins of your eyeballs.
And because your week wouldn't be complete without a blockchain update, Goldman Sachs filed a patent for blockchain-enabled forex, in the hope of speeding up and reducing cost of trading currencies.