Uncategorized
Hi 5! The five fintech stories we're following this week
Financial communities provide a way for firms to distinguish themselves.
Goldman Sachs: We're in the 'second wave' of fintech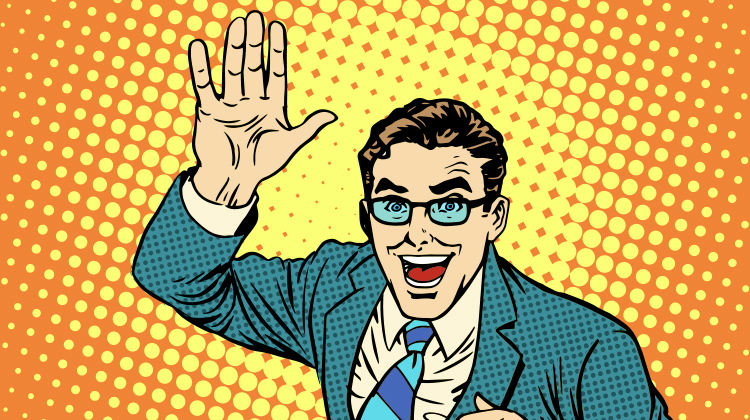 Blockchain mania reaching mainstream
While much of blockchain seems like pie in the sky, there actually are some
average joes using bitcoin
for payments and investments. We know because we spoke to a few of them. For blockchain to be successful, though, we're going to need all those average joes as well as the geeks developing this stuff to work together. As a leading research university, MIT understands that to solve the world's biggest problems, you can't go at it alone and that's why it's
doubling down on its blockchain collaborations
. When you start to hear news that JPMorgan is working on
its own private blockchain
, an ethereum one no less, you know blockchain is making its way to the mainstream. In this case, the largest U.S. bank by assets has developed, Quorum, a private, permissioned version of the ethereum network. Interest in distributed ledger tech is also behind
Broadridge's $95 million acquisition
of blockchain technology assets from Inveshare. The firm appears poised to use them as part of its proxy business. All this excitement, and the fact that there's a plan afoot to put the blockchain in space, made the
Tradestreaming Blockchain Hype Meter go intergalactic
during the month of September.
Diversifying sources of capital
Marketplace lenders, having been forcefully weened from the teat of hedge fund capital, continue to seek out new sources of capital. Against that backdrop, the
first two marketplace lending mutual funds
were approved this week in the U.S. As part of sorting things out, Prosper is
discontinuing
its secondary market for loans. Liquidity is a tricky thing and like most private investments, crowdfunding doesn't have a liquid market where investors can buy or sell their shares. One real estate investment firm, Property Partner, is trying to change all that by creating a
stock market for real estate
.
Building financial communities
In an increasingly commoditized financial industry, communities provide a way for firms to distinguish themselves, to take their customer relationships deeper. Vanessa DiMauro has been helping financial firms build communities for the past decade. She
joins us on the Tradestreaming Podcast
this week to discuss how communities can bring the digital experience back to a human one. By giving customers a voice, these types of communities can help with customer service and product education, among other things.
Digital transformation in banks
Digital transformation is a popular buzzword that banks believe can ensure they serve their customers throughout a period of deep technological change. That said, though,
only 11 percent
of banking executives plan to enhance mobile or omnichannel banking this year. These types of projects generally start with front office applications but mature to address middle- and back-office operations, like building an enterprise-wide compliance architecture.
What we're reading