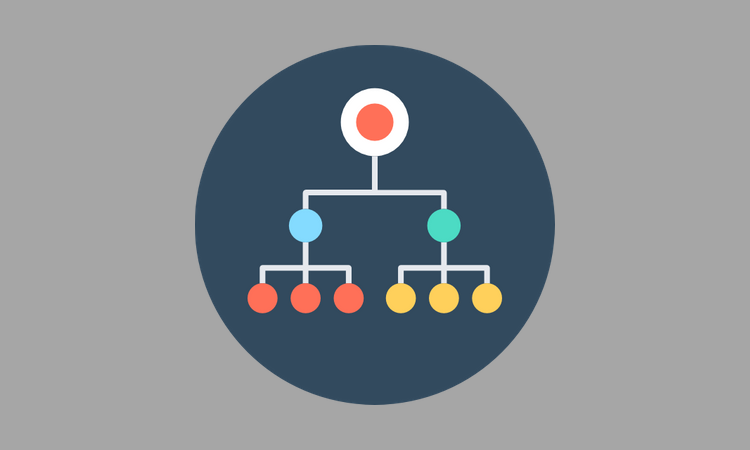 There's an interesting convergence going on right now. Ecommerce platforms like Shopify are getting into retail and payments, while payments firms like Square are going after powering the entire transaction. That's definitely playing out in the evolution of the firm's developer platform. Square recently rolled out an Orders API that illustrates the shift towards powering commerce functions for the company.
On the show today, we have Square's Carl Perry, the head of its developer platform. We discuss where the platform is today and where it's headed. Carl shares how companies like Shake Shack are developing highly customized seller experiences with Square. Lastly, we chat about where Square's developer platform fits within the company's broader product ecosystem.
Subscribe: Apple Podcasts I SoundCloud I Spotify I Google Podcasts
The following excerpts were edited for clarity.
The evolution of Square's developer platform
Originally, we were a very small team. It was targeted to enable sellers to save time with a small number of partners. Launched in 2014 with a small set of APIs and integrations with Intuit's Quickbooks and Xero, it was a side project for the company -- not a strategic investment. I was the fifth person on the team when I joined.
At a certain point, Square decided it wanted the developers platform to become strategic. We realized our sellers had needs that Square wouldn't be able to solve and that we weren't going to build. As we looked at vertical POS and experiences, we needed a platform that could power all these experiences because sellers needed a cohesive experience across all the solutions Square was building. Being able to integrate with best of class providers and provide an end to end experience for our sellers was the reason the platform became such a strategic initiative.
There are also spaces we're just not going to go into. Shake Shack has built its own customer order experience inside each restaurant. We're not going to build that -- they want it branded with specific upsell algorithms and integrated with their own back of restaurant systems. Shake Shack is best positioned to build all that.
Introducing the Orders API
Last month, we announced the general availability of our Orders API. Historically, our platform was centered around payments. As we talked to more sellers and developers, it was clear that the concept of the payment being central to a commercial transaction -- from customer discovery to paying for it -- wasn't sufficient to represent the lifecycle of the sale.
Orders became the central object of our system. You can see this exemplified with our customers. Someone logs into Postmates and they decide what they want to purchase from a restaurant. The payment happens with Postmates and an order is created. Restaurants now have tablet farms that they need to manage all these channels -- just to accept, prepare and mark an order ready for delivery. With the Orders Push API launch last month, a restaurant that uses Square POS can have an incoming order pushed to the POS that it already uses to manage its business. That tablet disappears because they don't need it anymore. More importantly, it streamlines the workflow that our sellers have to manage.
Omnichannel: From payments to transactions
Omnichannel is a core focus for us across our entire seller ecosystem. It's this ecosystem that facilitates all of commerce -- and not just payments -- that really is what our sellers and developers care about when building solutions. As we go build and design our platform, we design it intentionally that our first-party products are deeply, cohesively integrated. As a third-party partner comes on to our platform, they're able to integrate just as deeply with the same functionality. They start to solve even more problems for our sellers. It's not just about payments.
Omnichannel isn't just about payments in multiple channels. It's about payments and orders across channels with inventory, a customer associated with the transaction and reporting at the end, so you can best understand which channels are performing most effectively and determine who are the most valuable customers.
The seller experience
Our first and third party experiences are focused on ensuring that the seller workflow is seamlessly executed and makes their lives simpler. This is all achieved because everyone is building on top of our public open platform using the same APIs across all our products.
Working with larger sellers
There's no question that our platform is immensely compelling to larger and more complex sellers. Some of our smallest sellers have really complex business needs due to the vertical or domain that they're in. Obviously, as you become larger, your business becomes more complex.
Shake Shack is a great example of a more complex business that we wouldn't be able to service independently with our first-party products alone. The experience the company built is differentiated, branded, and totally bespoke to their business. They wouldn't have used Square if we didn't have our Square Reader SDK along with all the other capabilities in the platform to be able to read out which customers bought which products at which location.
Building toward the future
For the developer platform, we're focused on two broad initiatives for the remainder of the year. Our app marketplace has been around since 2014. We haven't dramatically updated that and really enabled the direct connection between sellers and developers. We now have over 275 partners in the marketplace. There is a huge opportunity for us here.
More broadly, with Orders API, we now have omnichannel payments and orders for any seller that wants it. There's significantly more we can enable -- things like cross-location inventory management and loyalty programs. We want to more broadly expose the APIs and primitives that a commerce platform would have -- it's a big area of focus for us in the upcoming year.