Podcasts
'Since our founding with Chuck, there's been this passion around ownership of individual equities': Schwab's Zack Gipson
Schwab has built a fractional brokerage to attract both new assets to its services and provide an interesting product for some of its clients.
Head of Digital Investor Solutions Zack Gipson joins us on the podcast to discuss Stock Slices, as well as the firm's Starting Kit.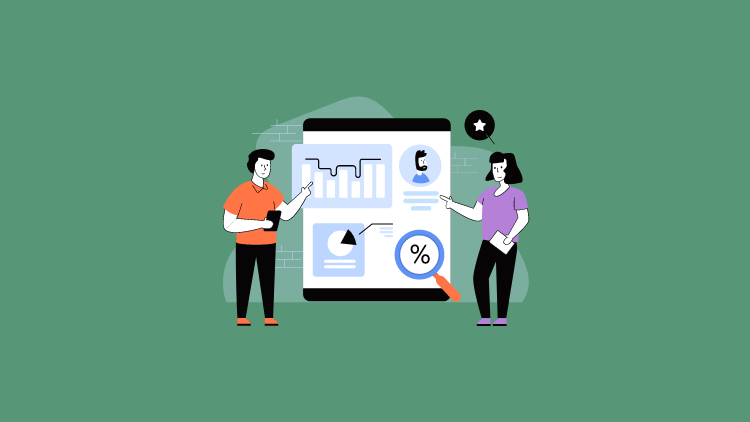 Welcome to the Tearsheet Podcast. I'm Tearsheet editor in chief, Zack Miller. Today's guest is Zack Gipson, who runs Charles Schwab's digital investor solutions. We talked in depth about Schwab's Stock Slices, the firm's fractional share product. Together with a new investor Starter Kit, the incumbent is reaching a new investor base, younger and earlier in their journeys. Zack shares how the product is being received and where the firm is headed in the future.
Zack Gipson is my guest today on the Tearsheet Podcast.
Watch the video
Listen to the podcast
Subscribe: Apple Podcasts I SoundCloud I Spotify I Google Podcasts
The following excerpts were edited for clarity.
Digital investor solutions
I'm Zack Gipson and I'm responsible for digital investor solutions at Charles Schwab. My purview includes all of our retail client facing platforms and channels, as well as our rep-facing desktop. So if you're a retail client, and you're interacting with Schwab through the web through the app, or virtual assistants, chat, email, or talking to one of our great service or sales professionals, you're touching some part of my team.
Schwab's Stock Slices
Stock Slices is fractional share investing, where a client can go through any of our channels and purchase a fraction of a share in $5 increments of the S&P. I think it is really another step in our commitment to serving every investor, helping the next set of investors get started. And in many cases, if you look at those larger companies, even buying a single share would be hard for some people.
If you look at the path of eliminating commissions on stock sales, removing the price barrier in some cases, and then reducing the amount you need to invest – it's really creating the opportunity for everyone to be an investor. It's been exciting. In some ways, when we started, we probably hypothesized that we would attract many more younger, just-getting-started investors, which we have. But equally, we have many investors in their early to mid 40s, who have really embraced stock slices as well.
We reached $1 billion in transactions in Stock Slices at the end of 2021. From an asset perspective, that was a big milestone. Concurrent with hitting that milestone, we launched Schwab's Starter Kit, which was another monster because that's where we took fractional share investing and wrapped a whole educational experience around it, much more robust than we initially launched. If you look at Slices, there's education woven throughout. But we launched Schwab's Starter Kit much more focused on that younger demographic just getting started out -- so much more of an integrated education experience, as the next step of our commitment to young investors. 
Just shy of 20% (17%) are gifting to minors with custodial accounts. I've done that with my kids. I've got young kids, and they're on the front end of earning allowance. And I'm talking about saving, investing, and not pure spending. I haven't been as successful with every one of my kids on that front, but you know, each one of them has their Stock Slices accounts as well. If you want Apple, invest in Apple. Don't just buy the iPad -- invest in the company.
Stock Slices tend to be net new assets, the firm. So, in that aspect, that's the positive, different take on Starter Kit. It's for individuals who are just opening accounts at Schwab. So, if you have an existing account at Schwab, you would buy fractional shares and slices. The Starter Kit, where we have some matching for first time investors, is really geared towards that new investor to Schwab.
Individual stock picking vs. automating
At the heart of Schwab, since our founding with Chuck, there's been this passion around ownership of individual equities. There's definitely a place for ETFs and index-based products. But that passion of really owning something you use every day is just really compelling. I think it creates more of an emotional connection to investing. When you own a broad based fund or index, you don't always know the individual companies in the index. But if you look at what people talk about, it's usually the individual company. When you look at this kind of ownership and individual investors, it's wanting things to reflect more of what I care about, more of my values. You see that in the rise of ESG -- that emotional attachment to what you're investing in and not just wanting the monetary return, but actually to make a difference in where you choose to put your money.
Starter Kit
I'd say it's kind of three elements. There's just the fractional share piece, which is Slices. There's much more of a welcome and onboard experience that's more about getting started with education. And then the third thing is around matching. We currently put $50 in the account when you put in $50. Because we want that shared commitment to getting investors started.
Product feedback and the future of Slices and Starter Kit
I would expect both Stock Slices and Starter Kit will evolve over time, driven by what our clients are telling us. We've gotten feedback around an expanded investing universe. So clearly, we look at that, among other things. It's really interesting: the investor who's investing in Slices and Starter Kit, they're highly engaged, and they're very active in giving feedback, which is awesome. As a lifelong product person, the worst thing you can do is not hear anything, but these clients are very actively engaged, active, and giving us feedback. So I would expect the products to continue to evolve over time.
We have a blend of different ways we solicit feedback. We have the more formal, like user groups, that we can go back and forth through by partnering with our client research folks. We get feedback through social channels and through surveys. We still get letters from clients -- though I don't know if we've got a letter on this particular product. It tends to be more surveying through mobile, and through web as well. I do think there's an opportunity where we have more of a structured kind of interaction -- I think they're really good feedback back and forth.
Marketing
Our marketing for Slices and Starter Kit is a blend. We've used paid media at launch -- it rolls through our national commercials for a period of time. Over time, that becomes more over digital, on social channels, driving more interactions. So whether that's through Twitter, through Facebook, we're using channels that supplement over time the demographic of our clients.
Rebundling?
Our long term history is grounded in investing and in wealth management. We do have a bank -- a fully digital bank. I think there's opportunity there as Schwab Bank -- whether it's checking, deposit, our Plex asset line where you can borrow against your holdings -- there's real opportunity for us from a banking perspective. There's that natural connection of your day to day spend and your long term investment.
Not having the weight of a heavy physical presence, I think a lot about what we can do digitally, around having the bank be more of a bigger part of our overall value proposition for our clients. The household, however big or small, is like a mini company. You have your cash flow, your income statement, and then your balance sheet. And those three things all work together. In the financial planning world, you tend to look at all of those things in concert. But the reality is, the hardest thing for a person first starting out, not making a lot of money and trying to make a decision around just spending and paying bills versus investing.
How do you build those small muscles over time? I think that's the role of the importance of education in our industry. I think that's where there's a lot of opportunity – as we've made investing and trading much easier, how do we make education much more front and center? That's a big part of what we do at Schwab: understanding the impacts of investing, the markets, and how you start investing early and make some of those tough decisions as you look to the longer term.
Differentiating in a meme stock world
We were open for business, allowing our clients to trade and transact on our platforms throughout that entire period of frenzy. I don't know how many of our all time record trading days were during that period of time, but it was quite a few of the top 20 days. It was an interesting time, and we were available. Clients could could log in and trade. I think that's job number one, especially in times of stress and duress: being there for clients and serving them is job one. We did that throughout the entire timeframe.
I think the other one is just having a sound voice around investing in the market. We really have a legacy of education and maintained that posture throughout. It's about staying true to the investor and investing for the longer term, understanding volatility will happen, and understanding how you manage your portfolio through it.