Innovation
,
Podcasts
Radius Bank's Chris Tremont on an innovation model for smaller banks
Radius Bank is a $1.3 billion bank with a digital offering.
It's found a way to innovate by partnering with fintechs.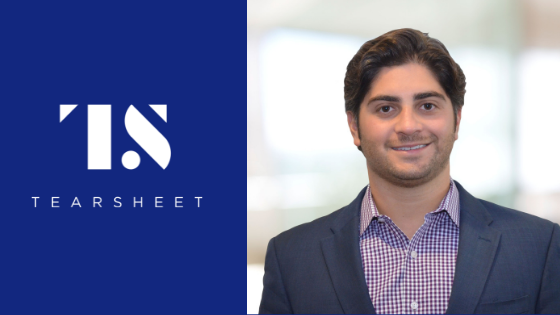 On the podcast, we've explored a lot of ways large banks, with assets and resources, have found ways to innovate. But
smaller banks are innovating, too
— they're just doing it differently. Without in-house development teams, smaller financial institutions have to be scrappier to punch above their weight. One way they're doing that is by partnering with fintech firms. Over the past few years, Radius Bank has embarked on a process to upgrade the billion dollar+ bank's digital consumer offering by working with top tech players. Chris Tremont, head of Radius' virtual bank, joins me on the podcast to talk about how Radius leverages not just fintech offerings but how it found it could influence product development cycles by participating closely with earlier stage fintech firms.
Subscribe
: 
iTunes
 I 
SoundCloud
 I 
Spotify
The following excerpts were edited for clarity.
Small banks have to do more innovation with less resources. True or false?
Radius Bank is at about $1.3 billion in total assets with 170 employees across the U.S. The majority of us are based in our Boston headquarters. When our current CEO and president Mike Butler took over, he brought in a vision of where we were going on the consumer and retail side. Radius' way forward would be through technology and user experience and not so much building out physical branches. The way of the future for us was digital. We've decided that we need to partner with best of breed technology firms to get us where we need to get. We don't have a development shop in-house. We made a strategic decision about three or four years ago to start partnering with vendors to help us expand our technology, and help us increase our acquisition, retention and deposit gathering efforts in a much faster way. For years, we've believed that banks and fintechs can be friends. We focus on how we can improve our technology stack through fintech. We've started to do that by improving our digital onboarding, account and money management through online and mobile banking, as well as with other payment and card tools we've enhanced along the way.
Can you give an example of a partnership that's enhanced your consumer offering?
This began in earnest about two years ago. We built a technology roadmap for 24 months. We took a look at the key drivers and forced ranked them by what would provide the biggest impact the quickest. At the top, we put digital onboarding as our number one initiative. Second, we talked about how to improve our debit card offering which all our customers use. Third, we knew that once we provided a great experience to open an account, we had to offer a great experience to manage your money. Behind all this, we needed to have the data infrastructure underneath. For digital onboarding, for example, we had been opening accounts online since 2009. We knew the experience could be vastly improved. After a review process, we met
Mantl
 and decided to partner with them to build our account opening platform from scratch. We got that process done in about 4.5 months and launched in August 2017. We saw submission rates go up, account conversion rates go up, and now a consumer can complete an application in under three minutes. We were Mantl's first client and are supportive of helping them work with other banks and credit unions to open accounts digitally.
You're also partnering with fintechs as a sales channel. Can you explain?
We've taken our customer experience to the next level for our direct offering and we've used some of that technology to partner with fintechs that want to offer an FDIC-insured product. It's a two-fold strategy for us -- partnering with fintech to improve our own technology offering as well as a sales channel for us to grow clients and deposits by helping fintech companies get off the ground with a banking product for their clients. We're probably working through a list of 20-25 companies who want to work with us to offer a banking product. We're not the biggest bank, so we have to be selective in who we work with. We're fairly careful through this selection process, targeting 3 to 5 companies to work with this year. We are really excited about the opportunities -- it really seems the market is ripe for these types of bank-fintech partnerships.