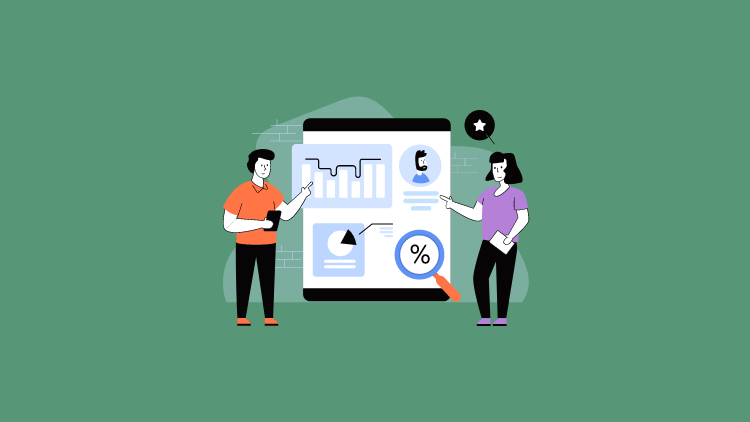 I like to say that it takes a village to raise a fintech firm. You can really see the power of the ecosystem when it comes to successful companies in our space like Square and Plaid.
Lloyed Lobo has seen firsthand the power of having an audience. Launched in a spare bedroom with pizza nights, the community he co-founded, Traction, now numbers 100,000 people building companies. Lloyed's company, Boast AI, has seen the fruits of this community. It helps companies apply for R&D tax credits. With a newly formed fund of $100 million, it also helps tech firms finance their credits.
We talk about the power of community and how it can help find early fans and customers for a novel concept. Lloyed shares his experience building Boast and how smaller firms are now able to tap these credits that previously were accessible by some of the largest tech companies. Boast uses a hybrid tech and human delivery model – Lloyed talks about that, too.
Lloyed Lobo is my guest today on the Tearsheet Podcast.
Subscribe: Apple Podcasts I SoundCloud I Spotify I Google Podcasts
The following excerpts were edited for clarity.
What is Boast
Boast AI is a platform that automates access to government funding for innovative businesses. Each year, globally, hundreds of billions of dollars are given in funding by governments to spur innovation, but it's mired in red tape, right? It takes a long time to come around. It's a cumbersome, manual application process, and it's prone to frustrating audits. Boast AI integrates with a company's technical and financial systems and streamlines the application process. So companies can get more money faster for less time and risk.
The light bulb moment
My co-founder and I had been best friends for years – we went to university together; he's my daughter's godfather; I'm his daughter's godfather. After university, he got into Johnson and Johnson's Engineering Leadership Program, built software there, and then he did a startup that failed. He realized that he needs to learn accounting and finance. So he went to school for accounting after that failed startup and his unique combination of engineering and accounting took him into the world of tax credits, because now he could decipher the R&D a company was doing, and then position it to the government for these tax credits.
SPONSORED
After a few years in the industry, he called me and he said, man, this process is broken. It's manual. I want to start a business and I would love to work together. I was at the time working at a startup in Philly. The CEO there had a hustle porn mentality. So everyone has lemons, he'd say, I want to squeeze as much as possible. And one day, I used to work in the office till eight, nine o'clock, and one day I started going home at six. A couple of days in, he sends me an email saying, hey, I used to like it when you were in the office till eight, nine o'clock. What's causing you to go home? Your wife is in residency. She's working 100 plus hours a week anyway. So why do you need to go home? My parents, who live in Toronto, were visiting, and I'm like, oh, man… I still have that email saved.
Alex called me and he said, why don't we do something together? And I told him I don't care what we do together, as long as I can build a company I want to work for. And that was the genesis of Boast AI.
Digitizing manual processes
Traditionally, if you look at tax credits and R&D, the governments are giving billions of dollars. So they want to make sure proper due diligence is done – that the work you're doing is truly R&D, and it's not like I'm putting an Intercom chatbot on my website. So you need to look at all the work you're doing and see if it truly qualifies. The government has very narrow criteria: does the work produce a new or improved business component? Are you facing technological challenges or uncertainties that can't be resolved with publicly available information? And is there systematic experimentation being done through a rinse, lather, repeat process or an iterative process to get to an outcome?
So you need to prove that. CTOs are busy running their companies. And at the end of the year, if their accountant comes and says, hey, tell me what you did in R&D that meets this narrow criteria, they will blow their brains out. CTOs are very expensive people who are in a company to push product and code and make sure there's product being delivered – not to write applications for tax credits.
Accountants come in at the end of the year. There are two problems with accountants: they come in only at the end of the year and they're not technical. They chew up a lot of time on a company's CTO, engineering resources. And then, if they get audited, then the CTO or a company's engineering resource has to explain to the IRS or the Canadian government or any government why they qualified for the criteria.
A company has all their data related to engineering and the financials of engineering in their Jira, GitHub, project management systems and their payroll systems. So what if we integrate with them and pull that data proactively through the year? The second thing is time tracking. The government wants to see who spent how much time on it. So once you have their engineering data and their payroll data, then you can track who spent how much time on it. So we wrote complex algorithms to figure out time tracking automatically.
Then it's like, how do you figure out what qualifies and what doesn't? We have engineers on the team who can make sense of that unstructured data, and then figure out what qualifies and what doesn't, and provide the feedback to the system.
Providing financing
It takes a long time to get the money. So you spend a year on R&D, and then you apply to the government three, four months later. Then the government gives you the money three, four months later. So that whole process takes like 16 to 18 months. Last year, in February, we announced a $100 million fund to front load cash. That's the fintech play. We're already integrating your technical financial systems. We know with great certainty based on algorithms and our past success rate how much money you're going to get back from the government. So why wait 16 to 18 months to get it from the government. We'll monitor and track and prepare your applications and we'll give you the money now – you're not waiting to get it from the government.
Humans + machines
You can't build a machine learning application that flies solo for complex enterprise applications, especially in legal, tax, or anything that has a lot of unstructured data. You need humans in the loop. You need humans in the loop to inform the algorithms. Because at the end of the day, customers want an outcome. I have had two failures in the AI space to say this firsthand. Customers want an outcome. They don't care about your fancy AI and software. What good is it if you apply and they get rejected?
Our goal is to get them the outcome. I founded another company. It was a chatbot built on top of Zendesk. If I knew then what I know now! Back then, in 2012, there was no such thing as a chatbot. And we implemented this chatbot on top of Zendesk. And we're like, okay, we'll respond to inbound inquiries like a real human. We got thousands of people to sign up, and then we were like, make this stop. We made the responses, edit or approve, and they're like, oh, it's spitting gibberish. I should have just asked everyone, what are your top 20 to 50 most frequent questions, and I would have done a lookup table, right? Like, if this question, then this answer kind of thing. Today chatbots are a multi-billion dollar industry. The job is augmented with humans as much as possible to get the outcome. Once you have repeatability in the outcome, then you can train the models to get better and better and better.
Expanding the market
Today, about 50% of our customers don't know how to apply for R&D tax credits. A couple of years ago, about 90% of our clients were new. Traditionally, only large, profitable companies like Amazon could take advantage of the R&D credit. Then in the Path Act of 2015, they introduced a new provision that said startups that are pre-revenue can leverage the R&D credits to offset payroll taxes and get a cash flow. So in the US, the benefit for startups in smaller companies is new. But still, 50% to 60% of the people are greenfield.
The lion's share gets consumed by the Amazons of the world who claim billions in R&D credits. But on a per capita or per company basis, you're only getting 10% to 20%. It's a small amount. If you look at Canada, you get 64% of your R&D spend as cash back if you factor in federal, provincial, and other proxy amounts. UK, Australia, France, New Zealand, Ireland, they're all north of 30%. So it's more lucrative. When it's more lucrative, everyone knows about it. And when everyone knows about it, then they're like, you know what my process is? Painful AF, right?
Co-founding the Traction community
I'm a big believer in community. When we started Boast, we were effectively going up against the Big Four accounting firms. We were two guys working out of my co-founder's spare bedroom. So we're like, you know what? We're failed founders. We've had bad experiences. Why don't we just start creating a community to learn from each other? So we started hosting pizza nights. Every time we'd host another pizza night, more and more people would show up.
Eventually, it got so big that we said, hey, let's do a conference. That conference evolved into a community of over 100,000 people. We do two webinars a week. We have a podcast and a book coming out. We do dinners in different cities. We donate all the profits from it. We partner with a nonprofit called Launch Academy to put it together.
The philosophy was, fall in love with your customer and make them successful beyond your product or service. If you build a community, you won't become a commodity. The perfect example is HubSpot. HubSpot built a community around inbound marketing before they even had marketing automation software. Gainsight built a community around customer success before they even had a customer success platform. Nike celebrates athletes and athletics – its shoes are a commodity. Harley Davidson almost went bankrupt in the 1980s. But they did a whole turnaround based on building a community around bikers.
We asked what founders and business owners want. What is the one thing that is evergreen? It's traction. And so we call our community Traction, around bringing people together to help innovators become successful. Our mission at Boast is not tax credits. Our mission is to help innovators change the world. Every dollar spent in innovation returns 20 to the economy, from vaccines to robots to clean drinking water. Yet, in the last 15 years, more than 50% of the Fortune 500 companies have evaporated because they don't have an effective way to innovate.
Boast combined with our community Traction helps innovators become successful by giving them the technology, the funding and all the community resources – classes, coaching, and mentorship – to become successful.
Big goals for 2022
This year, we're adding more people. We added over 100 people last year. We'll be expanding our footprint, more customers, growing the community – we're at a point where we're over eight figures in revenue – and ultimately driving more growth, making our customers more and more successful. We measure our success by the degree to which we make our customers successful.
This is the year where I said to myself, I'm not going to have any professional goals. After we bootstrapped the company to eight figures in revenue, we raised a $23 million series A and we did a $100 million fund. I got COVID and I was hospitalized. I was on oxygen. I was sitting in the hospital, and I said if I went today, my biggest regret would be I didn't spend enough time with my family and kids. I think it was a miracle that I was saved. I made a promise that I'd spend more time with family.
But then, we did the raise and we hired lots of people. I went back to being busy. And my eight-year-old comes to me and said, Dad, everything you promised was a lie. You're working more than you ever did before. We never saw you growing up. You never spend any time with us – what's going on? The company is over 100 people – we were 30 people last year, so I got to care for the people. And she's like, why don't you go and work for another founder who thinks like you so you can spend more time with us?
Smart eight-year-old, right? I was totally shocked. This year is a year of personal goals for me. The biggest outcomes in technology, from Dropbox to Shopify, are all founder-led. If founders don't equip themselves to play the long game, then the chances of the companies succeeding are lower. It's like putting the oxygen on your face before you put it on the kid next to you, which is your company.
I want to get into good physical shape. My goal this year is every 30 days to learn a new skill, and get somewhat proficient. I enrolled in the DJ academy to learn to DJ and produce music on the side. Over the next two or three months, I'm learning parkour. I'm getting professional coaching to learn to get into better shape. I'm going to learn Spanish, spend more time with the kids, take dance classes with my kids, spend more time doing that.
Ultimately, if I'm mentally strong personally, when you do these things, you get a dopamine hit. And it reduces the feeling of depression. Like working out, getting jazzed up, energized – it releases endorphins that calm down the stress. That helps me work harder and stronger and think more creatively. But if all you're thinking is work, you're going to get burnt out. I'm actually in the best mental state I've ever been all my life right now.