Banking as a service
,
Podcasts
Green Dot's Dov Marmor: 'Ultimately, people want to bank with the brands they love'
Green Dot is best known for its prepaid debit card programs.
But the company has evolved into banking as a service, working with many top brands.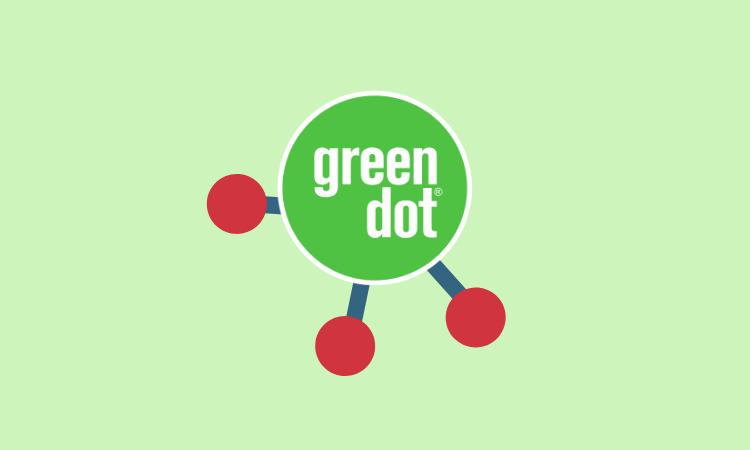 We're talking a lot about banking as a service. Dov Marmor leads the banking as a service group at Green Dot. Most people know the company as a prepaid debit card program manager. But the company has quietly become a force in banking as a service, powering financial services for companies like Apple, Uber, Walmart, TurboTax and Stash — companies that have all built on Green Dot's platform.
Dov explains the company's evolution into the BaaS market and what's driving the adoption of banking as a service. When you listen to Dov, you get the feeling that financial services, like money movement and rewards, will be ubiquitous in a few years. More, you'll get those services from the brands you interact with most — whether they're financial services companies or not. In Dov's future, every company is a bank, but without the regulatory headache of running one.
Subscribe: iTunes I SoundCloud I Spotify
The following excerpts were edited for clarity.
Green Dot's evolution into banking as a service
Most people know Green Dot as a prepaid card program company manager and rightfully so. That was the genesis of the company. But over time, we've successfully evolved into a fintech powerhouse. That evolution is evidenced by the types of brands building on our platform: Apple, Uber, Walmart, TurboTax and Stash. We believe these companies partner with us because we have the experience and scale of a bank but the nimbleness of a tech company. The way we're able to do that is that we've built our core banking platform over 20 years. We've already tested all the pieces of the system and learned the optimal mix of features and tools to build scalable banking products. We now allow other brands to build their own vision of banking on their platform.
The beginning of banking as a service — before anyone called it that — was Walmart. We created the Walmart MoneyCard. It's one of the top prepaid debit cards in the US. It's fully branded in Walmart's name, it's their app and website. We could have stopped at a prepaid debit card. But Green Dot is obsessed with providing affordable financial services to the masses and really meeting the needs of the customers we support for the long term so that they keep coming back for additional services.
So, if you think of the Walmart genesis, it started with a prepaid card. Here's a company in a super competitive market: retail. They're asking how do we provide more to our customers and how do we differentiate ourselves.
Collaborating with customers on features and products
So, we started to add features that were custom tailored to Walmart's customers. For example, we have a program with Walmart where MoneyCard customers can put savings into a vault, which is a savings account that lives within the app. Based on the average value in that vault during the month, they're entered in a sweepstakes to win a large prize. At the end of every month, we give out a prize to winners of the sweepstakes and we do it in a public way. It essentially incentivizes people to build that emergency savings fund. Through that, we've helped Walmart customers save billions of dollars and create a really unique and differentiated customer experience.
Another example: many Walmart customers live paycheck to paycheck. We added another feature that when we get a direct deposit, we'll credit it to them 2 days early so they can pay their bills a little faster.
It's adding all these different features to Walmart brand loyalists and delivering it in a financial product that feels like part of the Walmart brand.
Almost all banking as a service partnerships start with 'hey, we have a unique problem our customers have that we think we're uniquely positioned to solve'. Green Dot starts out with a client solving that problem and by doing so, we understand what we can solve next. With Uber, we're able to pay drivers multiple times during a single shift in a way they've never experienced before. They could go in to their app, click on 'cash out', and their earnings were added to their debit cards so they could take their significant other out for dinner.
Then we started thinking about how else we can help drivers and we thought about what drivers spend their money on. They spend their money on gas and drinks for their customers. We developed an instant cash back program when drivers spend on gas, at Walmart, on their Sprint mobile phone bills. That's another 'a-ha' moment that helps drive down the cost of being a driver and differentiates Uber from its competitors in the market.
We have tons of examples across our customer portfolio where we started out solving one problem and by solving that problem, we were able to uncover a whole list of things that these customers could take from us. We then built these things into our partner brands.
Banking as a service is a toolkit of all the components you need to build a banking product. Each partner has its own flavor of customers, so that they'll put different parts of the toolkit together to build a solution. When we develop our product roadmap, we do that by understanding our customers' needs. When we do that, we decide what the next feature will be that we'll include in the roadmap. We custom develop new functionality and can then roll it out across our customer base.
What's driving the adoption of banking as a service?

The big thing that's driving financial services innovation is the move to mobile simplicity. Millennials and Gen Z don't want to walk into a bank branch. They want to do everything on their phones and keep it simple. I'd take that one step further: they don't want to banks with banks. They want to bank with the brands they love. Banking as a Service lets some of the top brands in the world develop financial services for their customers without the regulatory overhead of becoming a bank. It's a perfect partnership of unique skillsets.