Online Lenders
,
Podcasts
Deserve's Kalpesh Kapadia: 'We promise the best credit card for our customer's profile and life stage'
Young students were practically shut out of the credit system -- even worse for foreign students.
Deserve uses data to issue credit cards to foreign students.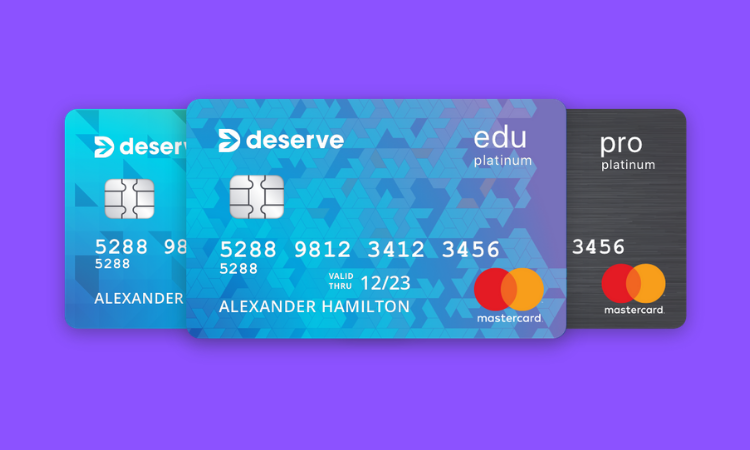 The financial system has always struggled with young people. Because the system uses credit history, young people were frequently excluded from credit products because they're new to the system. If you're an immigrant or foreign student studying in the US, it's way worse. Kalpesh Kapadia set out to change a system that was skewed against young people. He's the co- founder and CEO of Deserve, which offers credit cards to college students at 2500 universities in the US.
To do this, he's created an analytics-based lending platform that's also branching out into powering credit cards as a service. We talk about how Deserve is able to underwrite credit-thin files and why he thinks his firm is at an advantage when it comes to competing against Marcus's credit products and Apple's new credit card.
Subscribe: iTunes I SoundCloud I Spotify
The following excerpts were edited for clarity.
The impetus to create Deserve
I came to the United States a little over 24 years ago to study. I came from an academically high achieving and a financially affluent background. When I arrived, I was treated as an invisible. I was sitting in the same classroom as my American classmates and they all had access to loans and credit. I didn't have any of that.
Fast forward 10 years, I was working on Wall Street and through no fault of my own, had an erroneous report on my credit bureau file which put me in a penalty box for seven years. I felt the system of originating, underwriting, and managing credit was broken. Over the years, many of my friends and family members have come to study and work and faced many of the same problems. This was made worse after 9-11 and the financial crisis of 2008.
Building the tech stack for Deserve
Looking at the bottom layer of the tech: the payment networks like Visa and Mastercard. You don't want to reinvent the wheel because they invest a ton of money in low latency, instantaneous transaction approvals, security and anti-fraud. We use the Visa and Mastercard rails.
In payment and transaction processing, we are built in the cloud on C# and C, as opposed to Cobalt and mainframe. We use a bank partner in Utah that many fintech firms use to originate. That's the bottom layer of the stack.
On top of that, we built security, data prediction, machine learning, API, cloud, mobile and real time processing -- that's the infrastructure we own. On top of that is data. Data comes from about 40 different players we integrate with, from bureaus and FICO to ID, mobile and email data.
The decision to move beyond B2C
On top of that, we provide services like origination, underwriting, managed credit services and credit cards. We went B2B to start, pivoted to the consumer, and now come full circle to offer others a managed credit card offering, like Sallie Mae Bank. They wanted to launch a credit card for this market and came to us. They liked what they saw and partnered with us. We're having discussions with others -- from banks to fintech firms to digitally native brands -- to do the same. We have a credit card as a service platform that can be leveraged by multiple players. We'll scale up that way.
We have our own branded cards in the market. edu is our flagship product for college students, ranked as a top card by Time and Money magazine and NerdWallet. It continues to grow. We have a pro product, which is an upgrade of the edu card. When you graduate college or when you graduate to a better credit score, you can get access to a better product. Our promise to our customer is that we'll give you the best product available for your profile at your lifestage. This is our core portfolio.
The second leg of the stool is the affinity products. We're also talking to a number of academic institutions around the country to do a co-branded or affinity card, much like MBNA did in the 1990s and 2000s. We will help these institutions launch a credit card much faster and at a fraction of the cost of the industry standard. We can launch a card in as little as three months at one-tenth of the cost of doing it yourself or with traditional partners.
Then we have this white label product that we did with Sallie Mae and will be doing with others. Distribution and credit risk is handled by the partner. Deserve manages the program. This is the three-legged stool strategy that many firms have undertaken in the marketplace. Chase does a card for Amazon. Citi does a card for Costco. Barclays does a card for Uber. We'll be more asset-light than these examples because in our white-label model, the bank partner will handle the receivables. We don't have distribution costs or assets on our balance sheet.