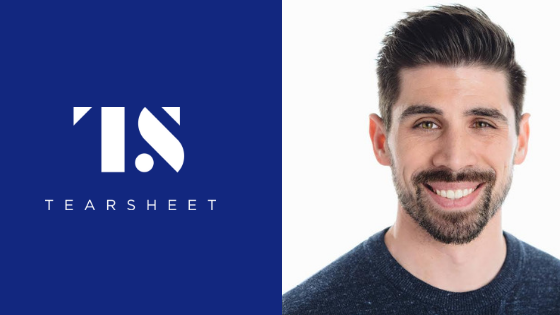 In the startup world, it's pretty unheard of nowadays to take a full year and a half before launching a first product, But that's exactly what Kyle Nakatsuji and Clearcover did when launching their digital car insurances firm in California in February 2018. That's how long it takes to get an insurance company off the ground and in 2019, Kyle and team hope to launch in multiple states. Kyle joins us on the podcast to talk about the road to launch an insurtech firm and how he and his team plans for a statewide launch. Clearcover built an API that allows it to easily integrate into launch and distribution partners that have similar customers where an offer of car insurance would be relevant. We drill down into a concept that Kyle calls 'incidental insurance'. We also explore what Clearcover learned from this early launch and how it went into the firm's approach to product and marketing going forward.
Subscribe
: 
iTunes
 I 
SoundCloud
 I 
Spotify
The following excerpts were edited for clarity.
Starting up an insurance company
We started the company at the end of 2016 and we're about 50 people now. We chose to locate in Chicago because we felt there was abundance of tech talent here. It's also centrally-located in the middle of a bunch of insurance talent that we knew we needed to acquire in order to build the company we wanted to build. There's a few big insurance companies in Illinois, a couple in Madison, and in Ohio. My co-founder and I were both working at American Family Insurance. I helped start the venture capital team at American Family back in 2013. After a few years investing in this insurtech landscape, we came to believe that there was an opportunity to build a new insurance company that focused on creating a transformation shift in the cost-structure of running a company. When we looked at history, really transformational insurance companies were built on these transformational shifts in cost, not necessarily a change in the way insurance was priced. Geico is an example of this. My partner and I left in November of 2016 to go build Clearcover. We spent from that point until February of 2018 trying to launch our product in our first state, California. It took this much time to find the right partners to share some of our insurance risk, to build the platform and API, and establish partnerships. We went to market in February of 2018 selling car insurance in California. It was a full year and a half to launch a first MVP.
Using partners to go to market
We created an API platform that lets us easily integrate into partnerships with other companies with an audience where an offer of car insurance would be relevant. This can be people shopping online for insurance, dealing with a vehicle, and managing personal finances. We took these three buckets and built partnerships in each area. To do that, we built an API platform that takes all the required technology behind the scenes to get an insurance quote and an accurate rate and plugs them in naturally to our partners. In February, we launched with our first partners, Compare.com and The Zebra, two comparison shopping sites where people can compare rates. We sold 1500 policies in the first 45 days, much faster than we anticipated.
Learning from our launch
One of the things we learned is that customers appreciated our product. We didn't have that and wanted to see if we could use tech, a high quality product, and a good price to prove that we could earn trust quickly -- without a hundred year old brand. I think we proved that and ended up learning that there is such a thing as growing too fast in insurance. If you think about insurance, you don't really know your cost of goods sold until after you set your price and sell it. And sometimes, it takes quite a bit of time until you realize what your costs of goods are -- the claims you'll need to pay. So, you could theoretically so fast until you realize you're selling a lot of dollars for 10 or 20 cents. We decided to make sure we serve the first 10,000 customers in a way that allows us to serve the next 100,000 that allows us to serve the next million.
Innovating car insurance
We compete on speed, convenience and price. I would also argue that our product experience is superior in many ways. We didn't take an off-the-shelf insurance product -- we modernized it for our customer base. For example, we launched in California with the state's first pricing factor for autonomous vehicles because a lot of our customers drive them. We also built in alternate transportation coverage instead of rental coverage. Which means, if your car is in the shop, we give you money and you can decide how to spend it to get around. You don't have to rent a car. It was about tweaking the product to make sure the customer experience was higher quality, fast, and cheaper.