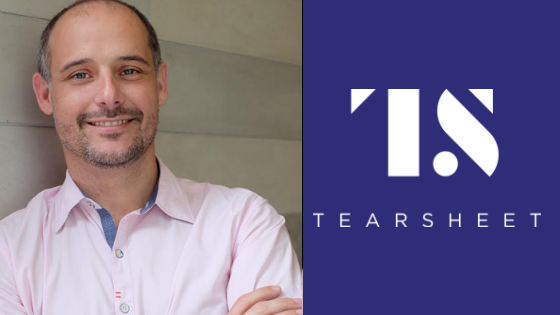 We're continuing with our insurance and insurtech trends with a story today about a startup tackling a major hurdle in the digitzation of the industry. As a policy holder, you've likely experienced the reams of forms you need to sign and file to get a policy. Imagine a commercial insurance broker — having to everyday handle filing numerous forms — in all their glorious, clunky offlineness. It's crazy — PDFs were never meant to be used as a communication channel. Jason Keck is the CEO of
Broker Buddha
, a company that quickly and easily adopts offline forms and converts them into a silky smooth and smart online experience. With entrepreneurial experiences and employment stints at popular internet companies like Tumblr and Shazam, Keck sees a major opportunity to automate the application and renewal process for insurance brokers.
Subscribe
: 
iTunes
 I 
SoundCloud
The following excerpts were edited for clarity.
You've worked in big companies and in various startups. Why get into insurance? Why now?
Candidly, it was a great opportunity. A startup studio in New York City, called Interplay, had identified an opportunity to automate the application and renewal process for brokers through technology. That was a learning from one of the studio's portfolio companies, Founder Shield, one of the fastest growing insurance brokers in the company because they figured this out.
You sell the shovels and pickaxes to the incumbents to improve their onboarding, right? 
We have a platform for commercial insurance brokers where we convert static PDFs into interactive, customer-friendly, online smart forms. This allows brokers to more easily gather data from their clients for new business and renewal applications. The key here is that we become the input of data to the systems the brokers use and we can transmit this to them and upstream to wholesalers and carriers, who are still painfully using PDFs and fax for data communication. If you think about the way it works today, a broker will meet with a prospect, take some notes, and when he gets back to the office, open up an email, attach pdf files after filling in the same data. He'll email this to the prospect for the prospect to fill out and sign and email back to the broker. The broker then downloads the updated pdfs and inputs the info back into his system. Using pdfs as a communication method is just absurd.
What does your sales cycle look like? Who's your champion at your clients?
We reach out directly to brokerage executives -- CEOs, COOs -- people looking to be more efficient and improve the customer experience. Brokerages like to brag about their revenue per employee. So, if you can prove to them that you can cut dozens of hours out of your account managers' schedules every week, there's a little shock and excitement that goes along with that.
Who do you see as your competitors?
The new insurtech guys are going after people who spend less than $5000 per year on commercial policies. Insurance brokers don't make much off of these accounts and generally stay away from them. Our sweet spot is brokers who sell policies of $10,000 up to $100,000 in yearly premium and are looking to be more efficient and leverage technology. Four of the top 10 brokers in the country are on the platform already or going through contracts with us right now. It works for small guys and the big guys.
What's a smart form?
Our platform is very low effort for our clients and high touch for us. We have a library of smart forms -- interactive, online forms that respond differently depending on the type of information brokers add to them. They have conditional logic. We also do mapping, so if a customer is applying for two different policies, we map the info on one form to the other, so no one needs to input information a second time. We also allow brokers to choose which questions on their forms are mandatory. We give brokers the ability to add tool tips to help explain confusing questions. And like Google Docs, if a customer has a question, he can leave a note right there on the form for his broker to answer. In the past, a broker needed to attach a pdf to an email with instructions on how to fill out the forms. We've taken what they do already and moved it all online.