Day in the Life
,
Member Exclusive
'There is not one day that is predictable when you're in start-up mode': A Day in the Life of Toni Harrison, CMO of Fair
Toni Harrison is the CMO at Fair, a new challenger bank for immigrants.
The following is a typical day in her life making lists, swimming and jamming to Prince.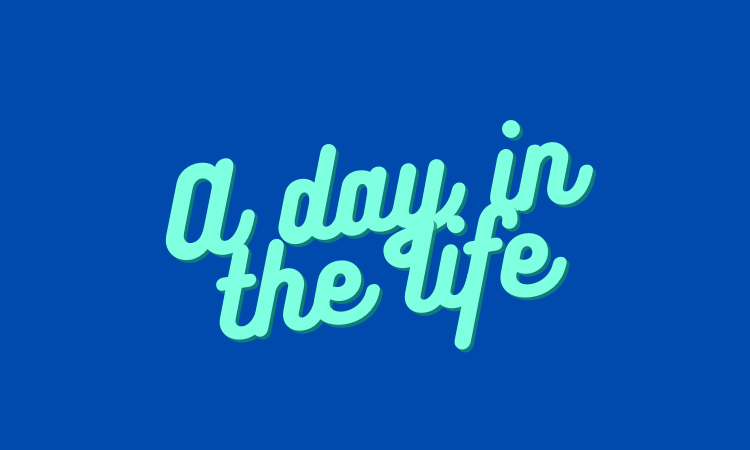 Toni Harrison is the Chief Marketing Officer at Fair, a challenger bank for immigrants that's gearing to launch later this month. Harrison began her career in PR, before transitioning to journalism with a career launch at CBS News, where she worked on the 5 am morning broadcast. In the early 2010s, Harrison went back to PR and founded her own agency in Houston, Texas. Fair became one of her clients last August, and in March 2021, Fair asked her to sign on with them full-time.
As Fair gears for launch, Harrison is in the thick of it. Working for a company whose brand image needs to be built from scratch, Harrison says a lot of her work is developing, refining and redoing things over and over until the team gets it right.
"Everything we're doing right now is being done for the first time, including any social media posts so it's exciting. It's also, from a creative standpoint, somewhat unpredictable," says Harrison. "There is not one day that is predictable when you're in start-up mode."
Harrison's past life as a journalist has prepared her for a life of early mornings. Normally, she is awake no later than 5 am. That early in the morning there are fewer disruptions and distractions -- no emails or calls and nobody to attend to. On busy mornings when she might be on the move, Harrison might rely on a collagen protein coffee with an energy bar. Other days, she's more likely to whip up an old favorite -- a scramble of some sort, usually of eggs, veggies and protein like turkey, all topped with some cheese. And while some people might pair their first meal of the day with a moment of quiet, Harrison dives right into work. She reads headlines between bites and she scans for any kind of news that could affect the industry.
"Sometimes it triggers creativity," says Harrison. "Either way, it allows me to start my day with a fresh perspective and kind of get into the magic."
Soon after, Harrison will join an executive team meeting for 30 minutes. At the moment, Fair is in the user testing phase of its launch and Harrison is always looking for feedback that could affect how she and her team want to communicate with external partners. Harrison finds that these meetings help determine her direction for the day.
"[It's] so that I can look at them from a high level and make lists [and] delegate accordingly," says Harrison.
Launching a new bank can be very unpredictable so it's important for Harrison to stay focused with what she calls 'lists on lists on lists.' In short, she has a running list of actions she needs to accomplish and what gets accomplished depends on the priorities of the day. If something comes in that wasn't originally on her list, she writes it in -- usually in a different color -- so she knows what's been added and what's been disrupted. For Harrison, in the launch phase of Fair, that looks like a lot of writing and reviewing.
"That first message, that's the first touchpoint any consumer is going to have with you," says Harrison. "For that reason, every written word, whether it's in a news release or on our website...we still have to refine it to get it right for launch."
SPONSORED
Harrison also packs the first half of her day with meetings and calls. By lunch, which could be any time between 11 am and 2 pm, Harrison is moving into the second part of her day, where she likes to tap into a more creative mindset working on the marketing materials for Fair Bank. Lunch can get lost in the day -- something Harrison says most creatives can relate to.
"It can be the wild wild west getting to the finish line [with an idea]," says Harrison. "In the development phase, you will always create more work for yourself and there are always new ideas."
If Harrison is fortunate enough to break for lunch, living in Houston, she'll have something light like a smoothie, and transition to cold wraps -- with veggies and hummus -- as the summer goes on. Harrison will also try to pepper her day with little breaks here and there, taking a quick walk around the block or doing some pilates to make the most of the 10-15 minute breaks she gets between tasks and calls.
"When I take a walk or if I hit the pilates machine, I always listen to 'Baby I'm a Star' by Prince," says Harrison. "Just because it gives me that -- remember, you're a star whether it's good day or bad day, you can do this."
At some point, Harrison will do another quick scan of headlines, but by the end of the day, she assesses what she was able to cross off on the list from the beginning of the day and if anything will spill into the next day. While she tries to wrap up between 5 pm and 6:30 pm, a lot of it is dependent on whether she feels she's accomplished enough to stop. Sending an email to her team or a vendor about the next day's outlook is the very last thing Harrison will do before checking out for the day.
"I try to give myself permission to turn off at a certain point," says Harrison. "But I'll say the creative process is such that I actually have a whiteboard in my shower -- one that's anti-fog -- because, ideas when they come, you don't want to miss that spark!"
Harrison will take a swim in the pool to relax after. Sometimes when she's in the water, she's just playing around and listening to her music. On stressful days, Harrison will put on some Bob Marley, and other days when she really wants to feel something in her soul, she'll put on '90s hiphop like LL Cool J, maybe some Lenny Kravitz or even Sting.
The last hour before bed, Harrison will spend time with her kids or her dogs. Often, she'll watch something on TV that lets her mind drift off -- for Harrison, that's true crime, like the Night Stalker. Between 10 pm and 11 pm, Harrison is in bed, ready to sleep.