Member Exclusive
Inside Visa's presentation of the Plaid acquisition
Visa acquired Plaid for $5.3 billion.
Tearsheet found Visa's presentation given to investors with its rationale behind acquiring the data aggregator.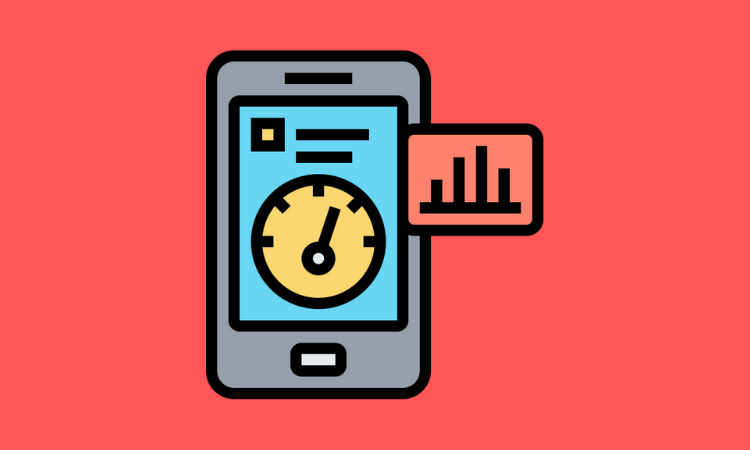 Visa's acquisition of data platform Plaid changed the way many viewed the data aggregation market. Kind of sleepy and boring, it's like the greater industry awoke to the fact that data pipes underpin the interactivity and data sharing of modern financial services. Without good data aggregation, many of today's top fintech apps would be dead in the water. Open Banking, ecosystem building and interconnectivity between tech players and incumbent financial institutions all require data agg.
As part of its communication with the investment community around the acquisition announcement, Visa produced a presentation detailing its rationale behind purchasing Plaid. The presentation gives insight into what Visa is thinking about data aggregation, as well as how it plays into its own global business.
Visa was clear -- at least, publicly -- about its intention behind acquiring Plaid. First, it was about Visa's growing intention to be influential in the fintech industry. From its Fast Track accelerator program which provides resources and guidance to get up and running on Visa rails to the firm's growing push payment platform Visa Direct which is powering a new generation of fintech apps, the firm is focused on working deeper and earlier with rising fintech firms.
Visa also claims that the addition of Plaid expands their TAM and accelerates revenue growth. Users are increasingly adopting new fintech offerings as they further plug in to mobile and Internet technologies. Fintech firms have received $120 billion in VC funding over the past five years and the industry has crowned 58 unicorns, with a cumulative valuation over $200 billion.
But the whole fintech industry doesn't even add up to Visa's marketcap ($435 billion).
Financial services analyst Ron Shevlin thinks this point is a PR stunt. Doing the math, Visa estimates Plaid's contribution to revenues to be $109 million and the total addressable market to be $3.1 billion. "That's peanuts," he wrote in Forbes.
The fintech market is definitely growing and expanding and a potential deep pool of new customers and partners. But it's unlikely Plaid would unlock these revenues. It's possible, instead, that Plaid's inroads in the fintech community would offer Visa some cross-selling opportunities of its core offerings.
"Betterment, PayPal Holdings, Coinbase and others use Plaid's software to link their trading, investment and payment services to more than 200 million consumer accounts at banks," wrote the Wall Street Journal. "What's notable for Visa is that in many of those scenarios, credit or even debit cards aren't involved."
Plaid is widely used across the upper echelon of fintech companies. Being developer lead, the data aggregator won over other startups with a similar ethos. Plaid has 2600 fintech developers building apps on top of its pipes, in addition to 11,000+ banks and financial companies providing permissioned access to their customer accounts.
This means Plaid can connect 200 million customer accounts, which works out to be one in four people with a US bank account. That's pretty wide adoption and coverage.
The company itself is also expanding its purview with new products. Liabilities, launched last year, gives Plaid access to the liabilities side of consumer balance sheets, not just income and assets. Plaid Direct makes it easier for firms to connect and share data on the Plaid network.
Plaid has grown the number of accounts it connects to by 115 percent CAGR since 2015. Companies choose to work with Plaid generally because it has broad coverage, it's reliable, accurate and provides a good user experience.
Drilling down further, Plaid has made an effort to court developers to the platform. They choose to work with the firm because its "easy and persistent connections reduce user attrition and drive higher satisfaction." The company also claims its transaction reliability is high, security tight, and that it provides cost savings. Maybe, but the other data aggregators claim the same. Perhaps Plaid just does a better job of catering to the needs of developers and by doing so, positions itself as the first choice for financial data aggregation in the fintech industry.
Visa sees an opportunity to expand its market by providing more services to high growth fintech and finserv firms. Whether it's banking and investing clients like Goldman Sachs and Robinhood or lenders like LendingClub and Quicken Loans -- Plaid does expand Visa's purview.
On the Plaid roadmap, Visa accelerates the data aggregator's international expansion, which it began last year. Visa is strong globally, working in over 200 countries. Plaid has a long runway if Visa can help leverage its own footprint.
But again, these expanded TAM numbers aren't really that impressive when you compare them to Visa's size and scale.
When it comes to the trends Plaid plays into, Visa may be thinking bigger here. Visa has embarked over the past few years on a build/buy/acquire strategy to round out the types of payments it offers consumers and businesses. From bank account to bank account, P2P, and B2C use cases, Plaid helps to integrate connector and payment services for fintechs. As the world lurches forward in its adoption of open banking, Plaid will be a major player.
Visa sees possible acceleration in cross border, with its own network of networks money movement strategy enabling fast and easy bank account authentication. Visa also acquired Earthport in May of 2019, which claims the largest independent ACH network globally.
This last slide displays the details of the transaction. Visa is paying nearly $5 billion in cash with another $400 million in retention equity and deferred equity in the form of Visa shares. Plaid CEO and co-founder Zach Perret will continue to run the business and will report in to Visa Chief Product Officer Jack Forestell. The payments firm expects the transaction to close within the next six months and to be accretive to earnings at the end of year three.