Day in the Life
,
Member Exclusive
Day in the life: Bank of America's Joe Castinado talks patents
Joe Castinado is a patent inventor and technology executive for Bank of America.
The following is a day in his life inventing, raising chickens and restoring pocket knives.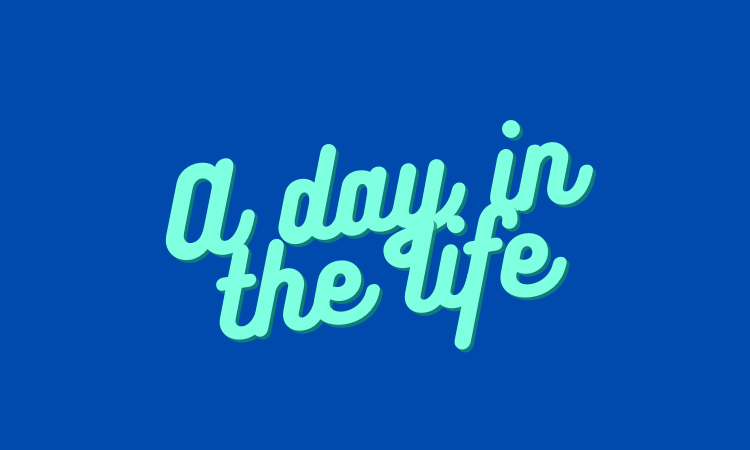 Joe Castinado has been with Bank of America for 12 years, working in various capacities. Most recently, he's served as a patent inventor and technology executive for the past 13 months. He works in Chief Operations and Technology Officer Cathy Bessant's office, in an area called 'payments technology and merchant service technology' that involves different types of money movement.
As a second-generation Mexican-American, Castinado grew up in Western Nebraska in a ranching and farming community. He says he grew up without much and lived out in the rural part of the town, but he'd often visit friends at their farms and they always had chickens running around. Eventually, he and his Minnesotan wife decided to raise five tiny chicks that grew to be five hens that supply them and their neighbors with a never-ending stock of farm fresh eggs.
"I built them a chicken coop," says Castinado. "I call it the Taj Mahal of chicken coops."
Raising chickens is one of the many ways Castinado enjoys life outside work and his best ideas come from his innate curiosity about the ordinary world. As an inventor, he is prolific. He's submitted 194 patents and 86 have been granted by the patent office -- no small feat considering that the patent process can take an average of two to five years. That time frame doesn't even account for the time it takes to develop an innovation from start to finish before it's submitted to be patented.
Bank of America recently recreated its merchant services technology processing, and Castinado had a big hand in that. BofA used to have third-party support to do that for them, but over the past three years, Castinado and others he works with designed a solution in-house that BofA now uses and deploys for its business accounts. Merchants that bank with BofA can now use BofA's solution to process their payments. When a customer swipes their credit card with that merchant, the merchant can see that transaction and know when it's going to be deposited in their account.
"It's just a more integrated experience," says Castinado. "Those are the designs we come up with...and decisions that we make with business partners and technology partners."
Castinado's day starts early in the morning, watching the sunrise with his wife and chickens in his backyard. He lives in Denver, Colorado but he works New York hours, so by 6 a.m. he's already in his first meeting and by 6:30, he's fully logged in and checking his calendar for the day.
Castinado's morning is booked with a series of meetings. Bank of America continuously deploys new software and software updates and these meetings help the team determine whether something is trending away from the direction they want it to go and what they can do to alter its course. He's often triple or quadruple booked at any hour of the day. Often, that means deploying someone in his stead, depending on what he feels needs to be accomplished in the meeting. He'll attend if it's a meeting where he needs to make a decision. If he's there to contribute to a resolution of an issue or the direction of a design, he'll have a trusted team member take his place.
SPONSORED
By 10 a.m. he's ready to take a shower and for that one hour, his time is his own. He'll have breakfast: usually fresh eggs from his chickens. Around 11 a.m., he'll get back to work and check in with different partners and team members, all of whom are actively working on designs and developing the next major project that needs to go live.
This time of the year, he and his team are already planning when and how to deploy new enhancements, products and features for the next calendar year. They'll start to loop in all the different business and technology teams at the beginning of the new year.
Castinado begins wrapping up his day close to 5 p.m.
"At this point, two things can happen," says Castinado. "I'm very health conscious so I'll either go to the gym or I'll take a nap. I find it very therapeutic."
He and his wife love to cook at home, and they'll catch up and prepare dinner, pulling some fresh vegetables like beets, corn and tomatoes from the greenhouse he built for her.
Castinado is a builder just as much as he's an inventor, and he says both aspects are driven by his curiosity and creativity. In his spare time, Castinado can be found tending to his chickens or in his workshed, where he continues creating. Usually, he works with different types of wood and metal, crafting kitchen utensils like knives and cutting boards. He's also obsessed with pocket knives, having collected hundreds, many of which he restores by changing their rotting, wooden handles out with resin-based handles.