Future of Investing
,
Member Exclusive
'Lots of music involved, too!': A day in the life of Chidi Achara, CCO of Stash
Consumer interest in investing is taking hold. And for investing apps, that means sharpening their marketing game to reach their target audience.
Leading Stash's marketing initiatives is Chidi Achara, chief creative officer at Stash. Here's a day in his life.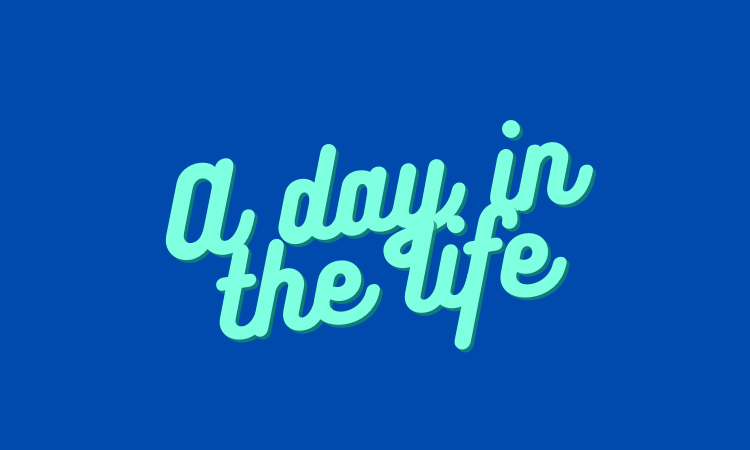 Covid may have shut people in their homes for a while, but in contrast, it's brought out some interesting new financial trends -- among them, newfound interest in investing, financial literacy, and money management.
But with increased demand comes increased competition. That's where marketing comes in.
Stash, a subscription platform empowering middle-class Americans to invest and build wealth, has its roots in long-term investing. The company wants to appeal to middle-class Americans aiming to improve their financial wellbeing through long-term investing.
Leading the company's brand and creative strategy is Chidi Achara, chief creative officer at Stash.
Achara joined Stash in September 2020 and comes from a pretty extensive career in branding.
Before joining Stash, he was the chief creative officer at Simon Property Group. And before that, he was splitting his time between London and New York, taking on the roles like independent creative consultant, VP of creative services at Cole Haan, and executive creative director at BBH Lux, among others.
As CCO of Stash, Achara spends his day jumping from emails, to meetings, to creative brainstorming, and back to meetings.
But that doesn't mean he skimps on the other stuff. Family time, exercise, and a good crime novel can always make it into his daily routine.
SPONSORED
From his morning emails to his nightly novels, here's a day in Chidi Achara's life:
6am - Wake up. Check emails, Slacks, and texts. Start the day by reading the news: New York Times, Washington Post, POLITICO, Business Insider, as well as UK media to stay in touch as an ex-Londoner.
6.30am - Exercise time. I like to mix it up between running, weights, tai-chi, and yoga.
7.30am - Help my two daughters get ready for school. I do drop-off two days a week, and it's a great time to hear what's on their wonderful minds. Lots of music involved, too!
8.30am - Back to the home office for catching up on emails, reviewing the day's schedule, and making a note of key priorities for the day.
9am - Touch-base with our founders, Brandon and Ed, to align on key strategic priorities related to Brand, Product, Growth, company OKRs, and more.
10am - Creative time, mostly focused on writing/editing our upcoming TV campaign, reviewing recent brand design—dot-com, CRM, social, digital—and working with our producer to plan our next photoshoots. This is pretty fun!
11am - Weekly state-of-the-business call with cross-functional leaders to recap the previous week's business performance, identify key opportunities, and ways to partner to drive execution.
12pm - Company-wide DEI roundtable. This is a great forum for employees to share their voices, experiences, and ideas as we build an even more inclusive culture at Stash. As a Black leader on the executive team, I believe recruiting, supporting, and elevating team members from a diverse range of under-represented backgrounds is both a moral and business imperative.
1pm - Lunch. I try to switch off from Slack for a short while and spend time with my amazing wife who still works from home in the fashion industry. We might also grab a quick walk in our local park in Brooklyn.
2pm - Call with one of our senior product leaders to brainstorm ways to further optimize our banking features and personalize the Stash experience based on specific customer needs. After all, a majority of Americans live paycheck to paycheck and the middle-class is struggling to build wealth—creating an exceptional customer experience that empowers everyday Americans to start investing in themselves is what drives our strategy at Stash, from product to brand and beyond. These meetings are a good reminder of that.
2.30pm - Weekly touch-base with our CMO, Dale, and CTO, Cliff, to align on the execution of major projects over the coming weeks.
3pm - Daily touch-base with my direct reports, including our design, copy, strategy, communications, and brand management leaders. It's a great forum to align on real-time priorities and share high-level business updates to ensure we're all on the same page. Plus, while we're still working remotely, it's helpful and fun to connect as often as possible. 75% of the team joined during the pandemic (including myself) so over-communicating, in the best possible way, helps us build a strong and supportive team dynamic.
4pm - Monthly Brand team meeting to review recent copy, design, social, advertising and PR campaigns. It's partly a celebration of wins and partly an opportunity for me to mentor and help coach the team.
4.30pm - Call with our product design leader to align on key strategic priorities and ensure the product and brand design teams are delivering our brand promise of empowering middle-class Americans to invest and build wealth—both inside and outside the app.
5pm - Company-wide "Demos." This is a weekly virtual town hall to welcome new hires, celebrate wins and provide a platform for team members at all levels to share updates on key projects, so we all stay in the loop. Communication, collaboration and personal connections are at the core of Stash's cultural DNA. Occasionally, I'll share a short branding or DEI update, alongside share-outs from Product, Engineering, Data Science, Marketing and other core teams.
6pm - Wind-down zone. This usually involves catching up on emails and Slacks, as well as calling one or two of my team leaders to touch base on anything that popped up in the day and needs addressing.
7pm - Unplug for family time with my amazing wife and kids. It usually means something physical or sporty, which they love—often with 60s jazz or 80s dance music in the background, depending on the mood.
8pm - Dinner with my wife, once the kids are in bed, and catch up on the day.
9pm - Netflix time, or maybe BritBox because we like quality British drama. Our current faves include Line of Duty and StartUp.
10.30pm - Read. I like novels, anything from classic French literature to Hemingway to quality crime writers like Richard Stark. I find it a great way to unwind and think about wider human issues beyond work.
11pm - Sleep.