Finance Everywhere
Deserve wants to lead the digitization of cards from mail to mobile
Deserve is a credit card-as-a-service firm, backed by Visa and Mastercard, with digital-first credit cards for FIs.
The fintech developed a fully digital credit card and pioneered crypto rewards in the space.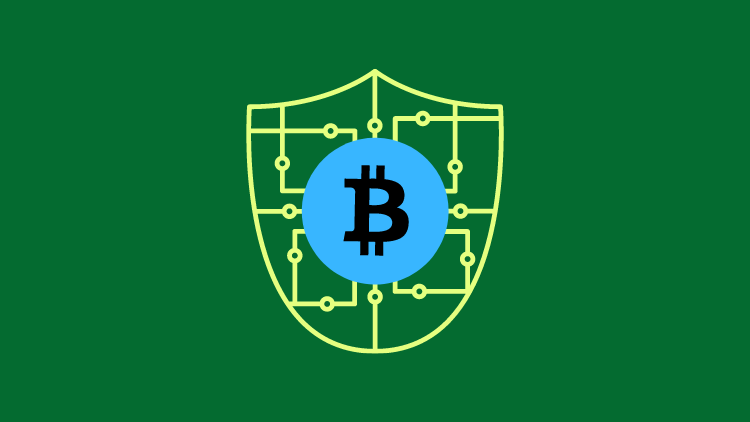 Deserve wants consumers to have their card in digital wallets within minutes of applying. The firm is one of the first credit card-as-a-service software platforms to leverage Visa's instant issuance.
The company partnered with both Visa and Mastercard on developing digital products for their banking clients, and also launched the world's first credit card that offers Bitcoin rewards, in partnership with BlockFi. 
Deserve differentiates itself through its digital capabilities, according to its co-founder and CEO Kalpesh Kapadia.
It's mobile-centric, meaning they see credit cards living on mobile devices as pieces of code that can be delivered quickly to their customers. It operates from the cloud, allowing for scalability and removing the need for building new databases or buying new servers or hardware. Lastly, being API and SDK driven, it allows clients to incorporate the credit card experience within their own core experience.
All of this translates into "a faster time to market, better user experience, better controls to consumers, lower chargeback, lower fraud and higher customer satisfaction," Kapadia told Tearsheet.
And the company is growing quickly. Just in the past year, the company says transaction volumes have gone up 10 times, revenues have grown by 50% and it's doubled its employee headcount. It operates in the US, currently working with about 15 banking and financial services clients such as Sallie Mae and Vertical Finance, managing around 250,000 to 300,000 cards. 
"We can underwrite anyone, with or without a credit score and we can provide rewards in any form. You can get cashback, you can get travel points, you can get stock back, you can get crypto, any kind of rewards you want from the card. We provide all of that in a box," the executive noted.
From plastic to code
The core focus of the company was to redesign the workflow of the customer journey and transform the credit card into software that lives on mobile devices as opposed to physical wallets.
"Eventually, people are not going to carry plastic. Money is becoming a piece of code. It's going from cash to plastic to digital to code. We want to lead the transformation of money around the world," Kapadia said.
The market was ripe for this sort of a digital shift. People's lives are becoming increasingly digitized, with their financial experiences being no different. "If you look at 99% of the market, it's on 1990s infrastructure. Deserve mailing cards will be equivalent to Netflix mailing DVDs back in 2000," he said.
The fintech was inspired by the Apple Card model, a digital credit card created by Apple and backed by Goldman Sachs, which can only be used with Apple Pay on Apple devices.
"When we were looking at this market, we said okay, we can become the Android to the Apple. If other people want an Apple-like experience, we can provide it."
This focus on mobile experiences put Deserve on the radar of Visa and Mastercard, validating the industry's needs to begin offering digital-first, embedded products.
"There are various standards in the industry until Visa and MasterCard push those standards. When they're telling you that this is a better approach, then people listen," the executive said.
Visa and MasterCard want their banking clients to adopt new technologies such as an end-to-end digital experience for card origination and card management. Deserve adopted some of these technologies and built on top of them. "When new clients come to Visa or MasterCard to launch a credit card they tell them to talk to Deserve," Kalpadia told Tearsheet.
Earlier this year, Deserve launched the Digital First Card with Mastercard, a fully digital credit card experience on smartphones with immediate access to the card, payment, and card controls that doesn't compromise security and authentication protocols.
And last month, Visa reiterated its support for Deserve with a strategic investment to expand access to the fintech's credit-card-as-a-service for financial institutions, fintechs and brands, joining other notable investors including Mission Holdings, Mastercard, Ally Ventures, Goldman Sachs Asset Management and Sallie Mae, the company announced.
Deserve's Mastercard partnership focuses on rewards infrastructure, digital first cards, identity management and cybersecurity. With Visa, Deserve's collaboration is more on the crypto side: crypto rewards, crypto payments, crypto settlements, Kapadia noted.
New credit card with crypto rewards
Earlier this summer, under Visa's Fintech Fast Track program, Deserve partnered with BlockFi and Visa's crypto team to launch the first credit card with Bitcoin rewards, which has set new benchmarks in adoption and usage.
With the card, users receive a 1.5% cashback on an accrual basis for every transaction, which will then be converted to Bitcoin, allowing the consumer to own the cryptocurrency without having to go through an exchange. Within three months, the BlockFi card is approaching $2 billion in annualized spend. 
"We believe that people want to hold Bitcoin. It's like gold. So we thought credit cards where you spend your fiat currency and you get rewards in Bitcoin are the best way to go. Because then you don't have to do anything to earn Bitcoin. You're just going about your regular life," Kapadia said.