Day in the Life
'My mission is to create financial wellness for everyone': A day in the life of Dani Fava, head of strategic development at Envestnet
Dani Fava is the head of strategic development at Envestnet.
A typical day in her life involves guided meditation, protein shake, trying out new apps, and recounting the day's highs and lows at dinner.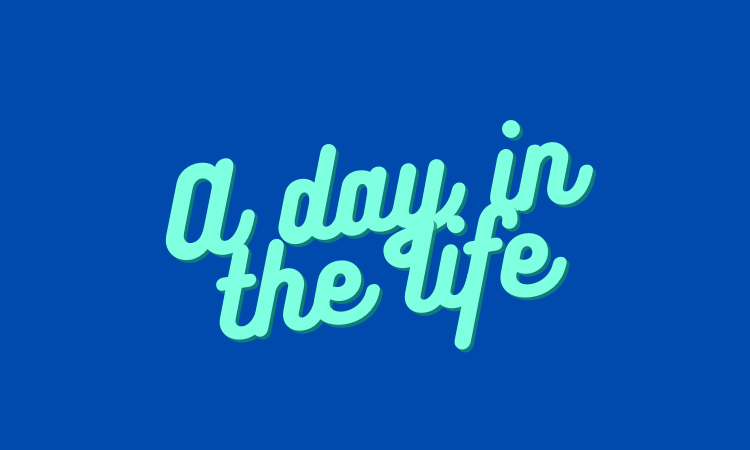 Dani Fava is a wealth management professional and the head of strategic development at Envestnet, which provides tech-driven investment solutions to financial advisors. Envestnet's advisory services have been used by over 100,000 financial advisors, more than 6,000 companies including 17 of the top 20 U.S. banks, as well as hundreds of fintech firms.
It took over two decades of hard work for Dani to land her current role at Envestnet. Back in 2000, she completed a finance degree from Wagner College in Staten Island, New York. By the time she graduated, she already had a one-year-old daughter, and went to work straightaway at an investment management firm on Wall Street.
It was a struggle commuting to Manhattan every day with a one-year-old at home. Dani had to be at the office extra early every morning to run reports and have them on traders' desks before they got in. "As I was figuring out how to run these reports, I started saying to myself, 'Gosh, wouldn't it be great if I could automate these reports so I don't have to come in early every morning?'" she said.
So, without any formal training, Dani started teaching herself how to code. Soon enough, she found a way to automate the reports to run on their own at a certain time each morning, so that they were almost ready by the time she got in.
It wasn't long before Dani's ingenuity was noticed by the company whose software she was using to automate the reports. In fact, they were so impressed by her that they decided to offer her a job. This was a crucial point in Dani's career that marked her entry into the world of fintech.
"Automating my reports was one small example of how I made my own job more efficient to better suit my life," said Dani. "And that example is like a microcosm of what we do in WealthTech: we automate things in order to make people's financial lives easier. That's what I've been doing for the last twenty-something years."
Throughout her career, Dani has received accolades from various institutions for her contributions to finance and fintech. Recently, she's been recognized as one of the Top 100 Women in Fintech by Fintech Magazine, one of the Top 16 Women in WealthTech by ThinkAdvisor, and a Woman to Watch by InvestmentNews.
Dani has been at Envestnet for a little over a year, working on an embedded finance product that she says is the most exciting technology she's worked on in her entire career. It involves taking the core tools that Envestnet has built over the last 20 years, modularizing them, and giving them out as accessible pieces of technology, so that companies can embed financial software that was previously inaccessible to them.
"The reason why this is so exciting is because it's a fulfillment of Envestnet's vision, and also my personal mission to create financial wellness for everyone," said Dani. "Everybody in the world deserves access to the same opportunities and tools that wealthy people have access to. We're making that a reality, and that's exhilarating to me."
Here's a glimpse into what a typical workday looks like for Dani.
Morning:
I get up really early in the morning and start my day with some CrossFit. I like to lift weights and give myself a really challenging workout every morning. After driving home from that workout, I sit in my car and do some guided meditation for fifteen minutes. That way, even before I've had my coffee, I feel like my mind and body are prepped for the chaos that's about to ensue for the rest of the day. That's what innovation often is – functioning chaos.
SPONSORED
At work:
I joined Envestnet in the middle of the pandemic last year, and I had to work remotely for the first eight months or so. But ever since Covid restrictions have eased, I like to go to the office every day.
My workday is so much fun and filled with so many different activities that it usually goes by in a flash. When I'm not meeting executives or other cross-functional teams at Envestnet, I often fill my time with research – I do a ton of reading and use lots of different apps. For any kind of new app that comes out, I instantly download it and start using it, just to try and figure out how people are interacting with it.
Since returning to the office, I've been trying to shed the pandemic weight – so I only have a protein shake for lunch. Luckily, I'm busy enough throughout the day to not realize if I get hungry.
My work also involves a lot of writing – I'm currently doing a five-part blog series for InvestmentNews on embedded finance and all of its different aspects. And then there's a lot of talking, too. Since Envestnet is really active in the M&A space, I often speak publicly to startups and entrepreneurs. There are a lot of companies that Envestnet is either consulting with or helping in some regard to increase financial education and access for underserved communities. So, I often work with entrepreneurs to try and push that forward.
We're constantly surveying the landscape and talking to startups about what their thesis is, and how they intend to create a growth-oriented company. And all of that feeds into what we're building here around embedded finance, because I'm just learning how everybody's approaching financial services in different ways.
Evening:
I try very hard to leave the office in time to have dinner with my family. Thankfully, they usually wait for me until around 7 pm. We have a strict no-phones policy at dinner. And we do this thing together called 'high point, low point'. It's a game we play where everybody at the table has to share the high point and the low point of their day. It's my favorite part of the day, because it really gives me a chance to deeply and mindfully reflect on everything that happened that day. And it reminds me that even if I have what feels like a really bad day, I can always pick out what that one high point was.
Post-dinner, my downtime is spent scrolling through TikTok videos. I just love the creators on TikTok. I think human beings are so fascinating, creative, and funny. And I really enjoy watching people come up with hilarious and ridiculous online content. It relaxes me somehow.