Data
Plaid amps up crypto portability by adding leading exchanges to its network
Plaid's new crypto functionality allows consumers to connect their crypto wealth to their personal finance applications.
The service has complete integration with notable crypto exchanges like Binance.US, Gemini, Robinhood, and SoFi.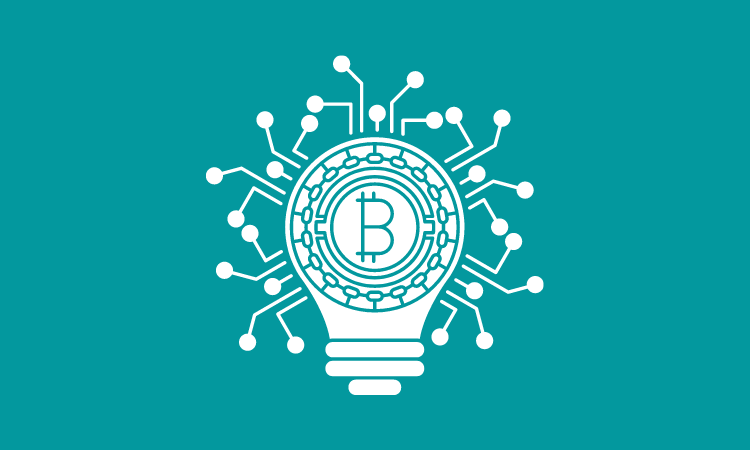 Around 145 million Americans, or 56% of the nation's adult population, report having owned a cryptocurrency at some point. Furthermore, as equity markets crash and inflation soars, 46.5 million Americans who've never owned crypto in the past seek to buy some next year.
As an increasing amount of American wealth is now held in crypto, Plaid is adding leading exchanges to its network, allowing consumers to connect their crypto wealth to the fintech apps they use. The firm bridge the data portability gaps between Web3 and mainstream digital finance.
Adding crypto exchanges was both a natural extension to the firm's offering and one that customers had been asking for. "Of millennial investors, nearly 60% hold digital currencies, and this is becoming a greater percentage of people's total investment portfolio," Plaid's head of identity, Alain Meier, told Tearsheet.
Plaid's enhanced functionality
First things first, the added functionality brings no change to how users link their bank accounts through Plaid today. The backend process is still the same, too. However, Plaid Link, the user interface that links bank accounts and other types of financial accounts to apps, can now also move around crypto data.
The only people that will actually directly interact with Plaid's new capability will be developers. They will have access to this data point via Plaid's investments API, and can use that data to build products and experiences for end users. Additionally, this data is read-only, meaning that while people will be able to use this data point to view balances and transactions, they will not be able to transact or move their digital assets around through the Plaid network.
Going back to the user experience, the difference is that consumers will now be able to securely share their crypto account information – such as asset types, balances and transactions – with other services they use to provide a more comprehensive picture for use cases like financial planning, tax advisory services, and net worth calculations. For example, users can now connect their Binance.US account to the personal financial management tool they use, and view their crypto holdings (asset type, price, etc.) alongside their other investments.
Plaid has announced a complete integration with crypto exchanges including Binance.US, Gemini, Robinhood, and SoFi. Later this year, Blockchain.com and BitGo will also be added to the list of compatible platforms.
"To date, crypto assets are acquired and held separate from other investments. Now you can see everything in one place and get a more complete view of your finances," Meier said.
While Plaid is one of the first API platforms with the joint capability to move data from a number of financial institutions as well as crypto exchanges, it is not the first to have built the tech to share crypto data via APIs. Other providers like Zabo, CoinAPI, and BitCombine rolled out those capabilities first.
"If you're working with a platform like SoFi for financial planning, you'll be able to see your crypto assets alongside your other investments, giving you a more comprehensive and unified view of your finances," Meier told TechCrunch.
Plaid's crypto strategy, and a look at the remainder of 2022
Plaid is increasing its footprint in the space. With its data network and existing products, Plaid is lowering the barrier to entry and bringing crypto closer to mainstream digital finance, including data portability and onboarding.
The current announcement falls into the data portability part of the mix. The network expansion helps the firm take another step towards universal data access – by ensuring that users can connect all account types to the apps and services they choose to manage their financial lives. Fintech platforms use offerings like Plaid Exchange and Core Exchange to build out such capabilities.
"We're committed to ensuring that all types of accounts can connect to the apps people want to use and plan to support additional fintechs, digital asset exchanges and other Web3 platforms in 2022," Meier said.
Another use case for crypto technology is customer onboarding – this includes identity verification and compliance (KYC, AML) and bank-linked account funding.
Many exchanges and Web3 companies use Plaid to verify users, and to fund their accounts using ACH through Plaid and its network of payment partners. The firm argues that its full-stack onboarding platform helps companies provide a better user experience, lowers costs, and reduces risk and fraud. Speaking of fraud, that's the biggest focus for the firm in 2022.
Meier said that while the firm has many plans for 2022, "If I have to choose one, it would be helping companies deal with fraud at scale."
"Fraud is constantly evolving and becoming increasingly sophisticated and we want to help companies stay ahead of the curve to protect themselves and their customers from increasingly sophisticated attacks."
Plaid recognizes an opportunity to raise the fraud bar in the ecosystem overall, including bridging fraud prevention insights across the multiple steps in onboarding – identity verification, account linking and account funding – and extending through the life of a consumer using that service.