Data
Barclays is building a retail bank in the US
Barclays is expanding is US business beyond credit cards and savings accounts -- it's launching online personal loans next year
Barclays' foray into online lending positions it to compete not just with the Lending Clubs and Marcuses of the world but with major banks too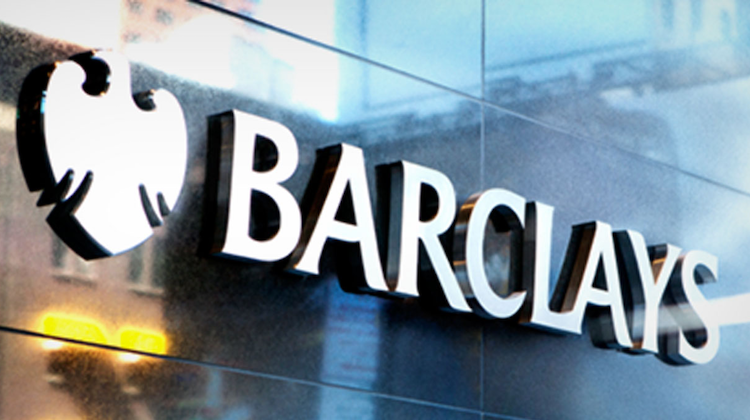 Barclaycard in the U.S. is building a digital bank and will rebrand itself as Barclays next year.
The credit card issuer, a division of British bank Barclays, has been targeting prime and super-prime borrowers with an online personal loan it has been quietly offering on a test-and-learn basis to a small group of customers since last November. It plans to launch that offering publicly by the middle of 2018, said chief executive officer Curt Hess.
"Being a card business and heavily involved in analytics, data and the power of payments is a good starting point for us to branch more deeply into consumer retail banking," he said. "We're going to ramp up significantly next year on consumer loans and continue to build out our overall digital bank."
This year the company also began testing a personal financial management tool in its credit card app called My Personal Bank, which aggregates customers' Barclays' credit cards, personal loans and savings products — as well as accounts with other banks — into a single place. Eventually, Barclays will be able to show customers where it can maximize their financial potential. For example, it will be able to see if a customer has savings accounts at other banks whose interest rate it can beat.
Eventually the company might introduce a digital investment service, Hess teased, though he did not confirm it.
When U.S. consumers think of Barclays they probably sense it's something related to financial services but without a branch presence or consumer offerings beyond credit cards and some savings accounts, it just isn't a household name. But since it's a credit card company, it still has a spot in the competition, said Alenka Grealish, a senior analyst at Celent.
"Credit card companies are very good at marketing," Grealish said. "So unlike a bank without a big national card business, the card companies no matter what their size are going have stronger brand recognition."
Barclaycard is morphing its business into a more complete suite of digital banking offerings at a time when fintech startups and online banking products are starting to look more and more similar. Chase introduced Finn this year, an app for people who would rather skip the branches for completely mobile checking and savings accounts with personal finance tools; and Wells Fargo announced a similar offering called Greenhouse, a standalone mobile banking app with digital-only accounts and personal finance features.
At the same time, PFM apps are folding as banks work them into their own apps. This year Level Money, the money management app owned by Capital One Financial, shut down; Prosper Marketplace said it would discontinue the Prosper Daily app and urge customers to bring their PFM needs to Clarity Money; and SoFi said it would nix the services by Zenbanx, just six months after it acquired the online banking company, and would use its technology and personnel for its own online bank.
Barclaycard is not only taking on online lenders like Lending Club, Prosper and Marcus by Goldman Sachs — which has said it too will combine its online-only consumer deposits and online lending businesses into the same brand — it's competing with universal banks like Chase and Wells Fargo, both of which have announced sub-branded digital banks Finn and Greenhouse respectively.
Barclaycard launched in the U.S. in 2004 as one of the earliest digital-only banks, though it only offered savings accounts and CDs.
"The deposit business was initially utilized as a funding mechanism for the loan growth. This is a progression of our strategy to take our business to another level," Hess said of its in-house built digital loan offering.
Today, it's the ninth largest U.S. card issuer, with $26 billion in card loans and $12 billion in online deposits, according to Hess. That's a relatively small business; by comparison, Wells Fargo has $1.7 trillion in assets as of this October and JPMorgan Chase has $2.1 trillion. But the company still sees an opportunity to compete with other banks and non-bank financial providers: it's focused on super prime customers, it doesn't have branches or need to contend with the operational costs of running them and it already operates as a startup within the Barclays institution. Plus, it's got all that payments data.
But as a credit card company, "it's never been about our brand, but our partners' brands," head of U.S. partnerships Denny Nealon told Tearsheet last month as it prepared for the launch of its Uber-branded credit card. With card partners like Uber, JetBlue and the National Football League, the Barclays brand has mostly been behind the scenes to customers.
"Many banks talk about personalized messaging and marketing," Hess said. "There's an opportunity for us to do that in a way that gives value back to our customer but can also be one of the smoothest overall experiences that could be out there right now."