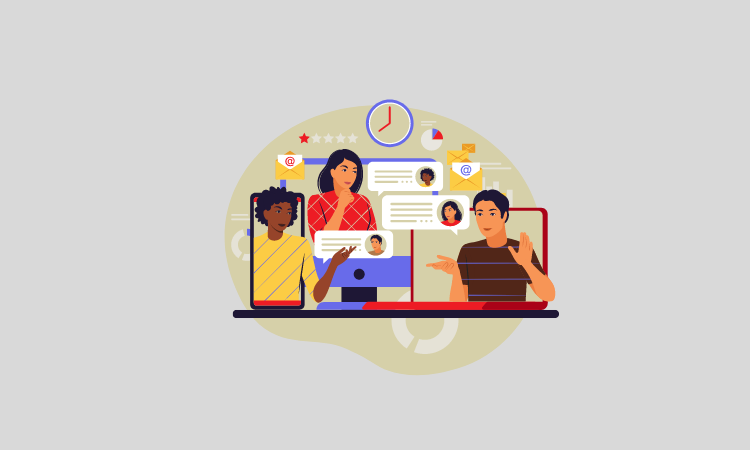 Tearsheet provides daily summaries of the top news stories and events, like this piece, in a nifty, neat, nicely-packaged daily email. Stay informed. Subscribe here.
Data snack: The rise of BNPL and what consumers want from installment pay options
BNPL is kind of like a baby: you can see that it's growing, but you can't quite yet figure out what it will look like when it's all grown up.
Installment payments continue to grow in popularity among consumers. But the shape this payment method will take in consumers' lives is still questionable, according to a recent survey by BNPL company SplitIt. This survey covers it all, from BNPL's relation to credit cards, to demand for flexible installment plans.
Then there's the case of how consumers want their installment plans to look like. The higher the cost of a purchase, the more installments consumers want, it seems.
Read more (exclusive to Outlier members)
'SMBs want to be focused on leaving a legacy – not managing their money': BlueVine's Steve Allocca
We worked with small business lender BlueVine to produce a four-part series on creating financial solutions serving historically underserved small businesses.
In this episode of the podcast, Tearsheet editor Zack Miller spoke with Steve Allocca, COO of BlueVine, about the challenges and opportunities of building and scaling a customer-centric small business.
Read/listen more (Sponsored)
'The only app you need to build credit:' What's behind Self's acquisition of RentTrack
On February 17, credit building fintech Self Financial announced it was acquiring RentTrack, a credit reporting company that facilitates credit building through reporting rent.
The acquisition gives Self access to two things – one is RentTrack's rent reporting solution, which allows property managers to report rent payments to the three major credit bureaus – this tool is currently used among 2.8 million rental units in the US. The other is the company's consumer solution – LevelCredit – which gives consumers autonomy to build their own credit by reporting both utility and rent payments on their own.
But Self may have more up its sleeve, as it aims to be the only app you need to build credit.
The latest briefing
Lending Briefing: The 2021 credit market recovery and Klarna's annual results
After taking a real blow during the pandemic, it seems like the stars have finally aligned for the digital lending market. Reports are showing a recovery in credit markets across 2021, and the industry is poised to continue growing this year as well.
Credit cards and personal loans were some of the products that took the biggest hits in those early months of the pandemic – consumers just simply didn't need as much credit, as spending decreased.
But the industry started regaining health last year, with some lenders quickly returning to pre-COVID-19 origination volumes while others took a more measured approach.
The earnings season has begun and Klarna posted its 2021 annual results. The BNPL player's mounting losses are a result of its strategy to invest in growth.
But the fintech doesn't seem to care too much about the bottom line at the moment, eyeing to seize the momentum in the BNPL space and go all in to become Europe's most valuable startup.

Read more (exclusive to Outlier members)
Just look at the charts
The most promising blockchain and crypto companies in the world
Source: CB Insights
2. Challenges of consumer lending
Source: Rohit Sharma
Today's stories
SEC taking a closer look at NFTs
The Securities and Exchange Commission is investigating whether certain non-fungible tokens qualify as securities and thus should be regulated (CoinDesk)
Grasshopper reboots
Grasshopper, a digital business bank, announced the relaunch of its digital banking platform to meet the shifting demands of SMBs and innovators (Digital Journal)
Zeller growing like a weed
An Aussie version of Square, Zeller raised a $100 million AUD Series B, doubling its valuation to more than $1 billion AUD in just 2 years (TechCrunch)
Digital Asset rolls out Daml 2.0
Blockchain application services provider Digital Asset announced Daml 2.0, the newest version of the firm's multi-party application platform (Finextra)
Twilio buys Boku's 'Mobile Identity' unit
Mobile payments company Boku has sold its Mobile Identity unit to cloud communications firm Twilio (Finovate)
Mesh unveils the numberless Visa Business card
Mesh Payments, a provider in the corporate payment and spend management space, has launched the Plug & Pay Visa Business card which ties together a physical and a virtual card (The Paypers)
Stay ahead of the game with Outlier -- Tearsheet's exclusive members-only content program and join the leading financial services and fintech innovators reading us every day.