Daily
Daily Tearsheet: Is China leaping forward in fintech?, how AI is changing lending, and embedded lending with Finastra
As the fintech industry expands in China, will the US stand out from the rest of its competitors?
In the eighth episode of Where Credit's Due, we explore the topic of AI in lending with guests Zest AI CEO Mike de Vere and Informed.IQ CEO Justin Wickett.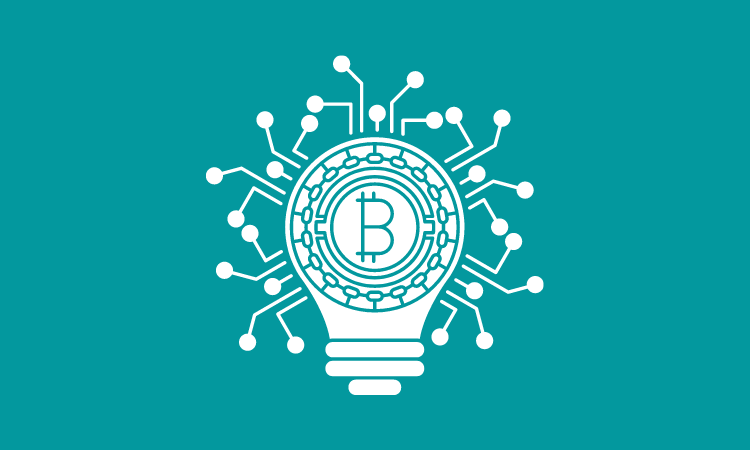 Join us for a day full of critical insights, invaluable discussions, and in-person networking opportunities at Tearsheet's Power of Payments Conference on Sep 15th, Current, Chelsea Piers, NYC.
---
While the US fintech gets its act together after valuations tumble, is China leaping forward?
Not long ago, the FT reported that almost half a trillion dollars were wiped off from US fintech valuations, leaving the industry in a state of panic – although over 30 new fintech companies have been listed in the US since the start of 2020. The pandemic created an opportunity for higher interest rates, lower valuations, and economic uncertainty. That may be the obvious cited reason behind the failure of fintechs, but maybe it is time to rethink that premise.
While fintech companies in the States fail to retain their worth, is the center of financial technology gradually shifting eastwards – hint: China?
What would happen if Amazon and Google actually wanted to make money in banking? If Apple opens a bank account or if Twitter has a channel to pay bills? They would likely shake up the payments landscape – so did China's big tech.
We take a deep dive into the expansion of the fintech industry in China, and if the US stands out from the rest of its competitors.
Read more (exclusive for Outlier members)
Where Credit's Due Ep. 8: How AI is changing lending, with Zest AI CEO Mike de Vere and Informed.IQ CEO Justin Wickett
In the eighth episode of Where Credit's Due, Tearsheet's lending podcast, host Iulia Ciutina speaks with Zest AI CEO Mike de Vere and Informed.IQ CEO Justin Wickett, to talk about AI these days - a cost-effective way to reduce the long time it usually takes to close a loan, boosting competitiveness and profitability.
Automation allows lenders and banks to focus more on the customer experience and less on looking at data from all kinds of standardized forms. Digital lenders have shown that their bet is on technology, rather than balance sheets.
Plus, through the use of alternative data, lenders can access a wider customer base, as folks who maybe didn't qualify for a loan under FICO can now be found eligible.
The latest briefing
Lending Briefing: Embedded lending with Finastra
Embedded finance is growing in popularity, aiming to attract companies in any industry that are looking to implement financing solutions to their business.
Lending is and will continue to be a huge part of the embedded economy – it's all about customers being able to access financing when they are making a purchase, whether they're buying a hot tub or need to fix a faulty pipe in their home.
Embedded lending is point-of-sale financing, but it's not buy now, pay later (BNPL). It allows access to traditional regulated lending products offered by financial institutions.
This is exactly what Finastra is doing with its new embedded consumer lending solution.
Read more (exclusive to Outlier members)
Just look at the charts
1. How well the incumbent banks will perform on their Metaverse adventure?
2. How insurers can explore the small business insurance market
Today's stories
Is Goldman Sachs too massive to change?
Early in his tenure, newly-appointed Goldman Sachs CEO David Solomon presented a grand new vision for what the bank should become. How has it panned out since? And is there still time for Solomon to make the changes it needs? A look at what Solomon has and hasn't achieved in his four years at the helm. (FT)
Stablecoin issuer Tether disses WSJ's claim of scant reserves
Stablecoin issuer Tether has refuted claims of uncertainty over its balance sheet in response to the WSJ's claim that the company has a "thin cushion of equity." Tether also insists that it is the most honest and transparent stablecoin issuer in the market, promising that it will provide monthly attestations starting in January despite criticism over the lack of a formal audit. (CoinDesk)
Fintech remains the golden child with influx of capital in emerging markets
The fintech industry remained the highest funded sector across emerging venture markets in the first half of 2022, more than tripling to almost $1.68 billion in the first half of 2022 from a year ago. While about two-thirds of the capital deployed was raised in the first quarter of the year, there was a drop in funding of 52% in the second quarter and a 44% slide in the number of deals. Payment solutions were the top subsector for investors in 2022, attracting 42% of all investments.. (The National)
Wise's Chantal Swainston is bringing out "The Heard: women in fintech speaker index"
As a side project from her role as a PR manager at Wise, Chantal Swainston has founded The Heard: women in fintech speaker index. The Heard is bringing together women and non-binary people in the fintech space who have put themselves forward as open to public speaking and other media opportunities. The list so far includes founders and CEOs, editors and directors, and experts in diversity, equity and inclusion, crypto, web3, and product. (AltFi)
---
Stay ahead of the game with Outlier -- Tearsheet's exclusive members-only content program and join the leading financial services and fintech innovators reading us every day.