Daily
Daily Tearsheet: Balance's Bar Geron on modernizing B2B payments, open banking in the US, and Argyle on powering complex banking decisions
Companies like Balance are working hard on creating consumer like experiences in B2B payments.
Also, employment data is finding increasingly more interesting use cases.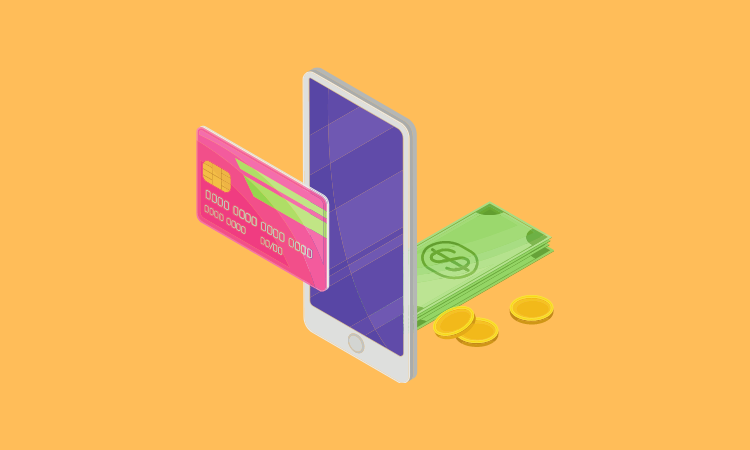 Tearsheet provides daily summaries of the top news stories and events, like this piece, in a nifty, neat, nicely-packaged daily email. Stay informed. Subscribe here.
Power of Payments Ep. 9: Balance's Bar Geron on why B2B payments are "stuck in the stone age"
Welcome to the "Power of Payments" podcast, which is actually a rebrand. The new title matches the name of our upcoming Power of Payments conference, which will be Tearsheet's first conference on payments, as well as our first-ever in-person event. It'll be held in New York on September 15 this year.
In episode 9 of What's Happening in Payments, host Ismail Umar speaks with Bar Geron, co-founder, and CEO at Balance.
Balance is an Israeli startup that claims to be the first B2B e-commerce payments platform that offers a consumer-like checkout experience for merchants and marketplaces. Bar touched upon a number of topics, including the importance of bringing B2B payments online and how that's linked with global supply chain issues, BNPL for business, as well as other B2C trends that are slowly being adopted in B2B transactions.
72% of consumers would switch their bank if it didn't support their preferred fintech app
As consumers continue to seek out more personalized financial services and tools, incumbents are looking for more ways to keep up with these new demands.
One method has been to adopt open banking as a way to connect with third-party providers and offer more new services that could appeal to users at a faster pace.
Open banking is no stranger to the world. Japan, Australia and the UK are all examples of countries that have been doing mega regulatory renovations around open banking. In the US, however, it's taken a while for this technology to take off.
At this year's Tearsheet DataDay conference, vp of product at MX, Crystal Anderson, spoke about where we're at with open banking in the US, why it's important, and what's next in the grand scheme of things.
Argyle's powering complex banking decisions with employment data
People have much more control over their personal financial data than they realize. Younger companies are beginning to be more educative in that regard, creating ways in which people may feel more in control of their data. Argyle puts consumers' payroll data in their hands, enabling them to attain better financial products and services.
Argyle is also working on getting workers more control over their employment data — who it is shared with, what it is used for.
Additionally, today's lenders have access to a much wider range of data points, helping them make faster and more accurate decisions.
Just look at the charts
Source: FYNXT
2. Challenger banks around the world
Source: Florian Graillot
Today's stories
Visa puts $600 million into the litigation escrow account
Visa announced a $600 million deposit into its litigation escrow account, a move that equates to repurchasing its stock -- which means the value of its class B shares, which are held exclusively by U.S. financial institutions and their affiliates, are subject to dilution through a downward adjustment to the conversion rate of the shares of Class B to Class A shares (Seeking Alpha)
The SEC rejects Grayscale's ETF application -- suit follows
Grayscale Investments has sued the U.S. SEC barely an hour after the regulatory agency rejected its application to convert its flagship Grayscale Bitcoin Trust product to an exchange-traded fund (CoinDesk)
Aussie neobank Volt to cease operating after fundraising snafu
Volt Bank Ltd, the first exclusively online bank to gain an Australian banking license, is shutting down, returning deposits, and selling its mortgage book after failing to raise sufficient funds to support the business (Reuters)
Coinbase provides ICE with "geo-tracking data"
Coinbase is selling Immigrations and Customs Enforcement a suite of features used to track and identify cryptocurrency users -- ICE is now able to track transactions made through nearly a dozen different digital currencies, including Bitcoin, Ether, and Tether on the blockchain (The Intercept)
Fed prioritizes FedNow over Fedwire
The Fed has decided to delay the implementation of changes in Fedwire Funds Service until March 10, 2025 -- as the Fed is prioritizing the implementation of the new real-time-payment network, known as FedNow Service, which is expected to be launched in 2023 (PYMNTS)
Stay ahead of the game with Outlier -- Tearsheet's exclusive members-only content program and join the leading financial services and fintech innovators reading us every day.