Blockchain and Crypto
What makes a good web3 wallet?
The demand for digital assets and DeFi is growing, and the market needs better products to serve it. Key among these products are web3 wallets.
Firms trying to build web3 wallets need to make sure their product excels in four departments: security, functionality, cross-platform and cross-chain support, and UI/UX.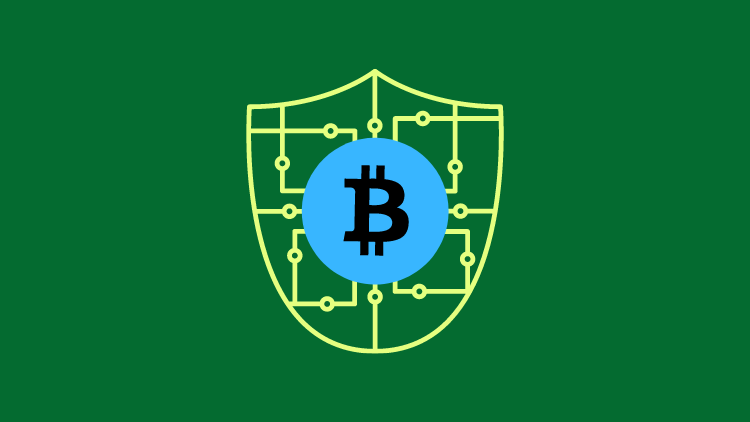 A growing number of people are now interested in the crypto economy, beyond just owning digital assets. For the expanding user base looking to dabble in decentralized finance, leading web3 companies are now developing compatible and sophisticated wallets.
Web3 wallet use cases include more than just holding assets. Poised to become the gateway to DeFi, they could also potentially be central to web3 identity.
There are many key considerations that developers of web3 wallets need to keep in mind if they wish to ensure their product's longevity in this as-yet-developing space.
First and foremost, obviously, is security. You, within your own circle, have probably heard stories of people losing access to their crypto wallets, because they were hacked or misplaced their keys.
Next is UI and UX, and this is a place where almost all web3 wallets currently suffer. They are bulky and just not intuitive; though that's quickly changing. And this change has to start right from the get-go of user experience – onboarding.
"To grow the adoption of crypto, the onboarding experiences must continue to innovate to become more seamless, intuitive, and frictionless," Holger Arians, CEO of Banxa, told Tearsheet. "Having a simple login without the need to remember the 12-word key phrases, having the most convenient payment solutions, and remembering your likes and dislikes are all a part of providing a seamless and intuitive onboarding experience."
It's also important to ensure that the app works seamlessly across platforms, including the standard native mobile app and browser extension. People should be able to access their wallets with absolute ease anytime, anywhere.
This space moves fast, though, and lots of investment capital is being deployed within it — so in a year or two, we should start seeing great UIs.
Functionality is obviously a big factor. We see wallets innovating from simply holding crypto to allowing users to earn through staking, buying, selling, and paying bills – all on the go. Adding value throughout a person's day will eventually become the new norm as more services from web2 start to transition into web3.
"Some wallets can even take it a step further by including traditional banking services like debit/credit cards or FDIC-insured bank accounts. Legacy finance and the blockchain are converging, so having a great web3 wallet means combining functionality and usability with a great UI/UX," Ian Kane, CEO of Unbanked, told Tearsheet.
Lastly, it is integral for the wallet to function cross-chain.
All good web3 wallets should be able to support most major chains such as Ethereum, Bitcoin, Litecoin, and Stellar. Supporting multiple chains ensures the wallet holder can manage all of their digital assets in one place – this includes currencies, tokenized commodities, securities, and NFTs.
The developing market of web3 wallets
In May 2022, Robinhood announced that it would be developing its own web3 wallet. While the platform had launched the first iteration of its wallet program a month prior, where users can store their digital assets, this new wallet is targeted at more advanced users. Such a wallet would give users "the last piece missing to access the web3 space," Robinhood's crypto CTO Johann Kerbrat said.
Fast forward to September 2022, and Robinhood launched a beta version of its web3 custodial wallets to 10,000 users. The Polygon-based Robinhood Wallet allows users to yield farm, stake, lend, and buy NFTs. It also supports the trade of over 20 of the cryptocurrencies available on decentralized exchange 0x, without processing fees, offering access to more than just the assets available on Robinhood.
The Robinhood Wallet is not the first of its kind. In fact, it finds direct competition with established ones like Coinbase's wallet, and MetaMask. Robinhood's entrance into the space does, however, signal the technology's move into the more mainstream sphere.
While there are several wallets that already exist, what makes Robinhood, and others like it, stand apart is the range of functionalities they offer.
"In my opinion, there are enough "wallet only" options out there," Kane told Tearsheet. "For a company like Robinhood, though, it makes sense as they are providing securities trading, cards, and other services."
Outside of that, for brands like Robinhood, the clear motivation here is to keep users within their ecosystem. Simply put, if you trade on Robinhood, now they want you to store your assets on Robinhood too.
Interoperability as a key theme in web3 wallets
To make such a pursuit worthwhile, though, firms would have to make sure their product doesn't lag behind in functionality. One of the key elements here is that the wallet must be interoperable.
"This is just the beginning, and we think it's great," commented Arians on Robinhood Wallet's launch. "Most web3 brands and web2 brands transitioning into web3 will likely have wallets unique to their brands. The key will be creating interoperability between the wallets themselves in the future, or a wallet that can offer the most value to the user."
And he's got a point there. The very thesis of web3 promises that users won't need 50 accounts to access 50 different websites and services – unlike the walled gardens of web2 – and web3 wallets are tools that can provide that interoperability. A single wallet can be your ticket to everything web3, wherever on the chain you are.
Web3 wallets can also be central to identity. To understand that, we first need to distinguish between identity in a legal sense and a social sense, according to Kane.
Anyone today can get a .eth or .crypto name and use that as their identity to receive payments. It doesn't have to be their real name – it could be an alias similar to a Twitter handle. Establishing legal identity through a web3 wallet is different from that, whereby a user would still need to verify their legal documents and confirm that they are who they say they are.
There are several companies working on building legal digital identities using zero-knowledge proof. How this would work is that you provide your legal data to an entity, which would verify it and issue a token/NFT to hold in your web3 wallet. This token can now be used to establish your identity without sharing any data.
Let's assume you wish to sign up for a financial service. You could legally verify who you are not by handing over your ID, but by using the NFT to authenticate with the financial institution offering the service.
Such products are definitely still far from ready, and though they're on the horizon, their mainstreaming will be subject to lengthy legal discussions.
Earlier this month, web3 wallet company Zerion raised $12.3 million to help users establish interoperable cross-chain identities. As DeFi gets more robust, and use cases increase, such an offering will enable consumers to avail the growing opportunity.
This technology, in effect, will enable Zerion wallet's 200,000 users to move their data across decentralized applications on 10 different Ethereum-compatible chains, including Arbitrum, Polygon, and Fantom.
Blockchain startup Bitmark also has similar ambitions for its wallet, called Autonomy, for which it raised $5.6 million in July. Similarly, DeFi wallet Unstoppable Finance also raised $12.5 million to build its interoperable wallet, called Ultimate.
With so many players entering the space, one might wonder if we are seeing firms compete for wallet space within web3?
Well, no. It's not really a zero-sum game. And what we're seeing now is just the birth of an industry. Eventually, there will be hundreds if not thousands of companies across the world that become behemoths in the web3 space, with countless others becoming large in niche areas.
"What you're seeing right now is akin to the early days of the consumer-focused internet with Netscape, AOL, Yahoo and others. Ultimately, all web2 companies will have to transition and add web3 functionality if they want to stay competitive. This will happen by the web2 companies either building, partnering, or acquiring web3 brands," Kane said.