Blockchain and Crypto
'Every financial firm will become a crypto firm': Zero Hash co-founder Edward Woodford on the convergence of DeFi and TradFi
A growing number of financial firms are starting to launch crypto products.
Zero Hash co-founder Edward Woodford shares how his clients think about crypto, and how the expectations and behaviors of their end consumers are evolving.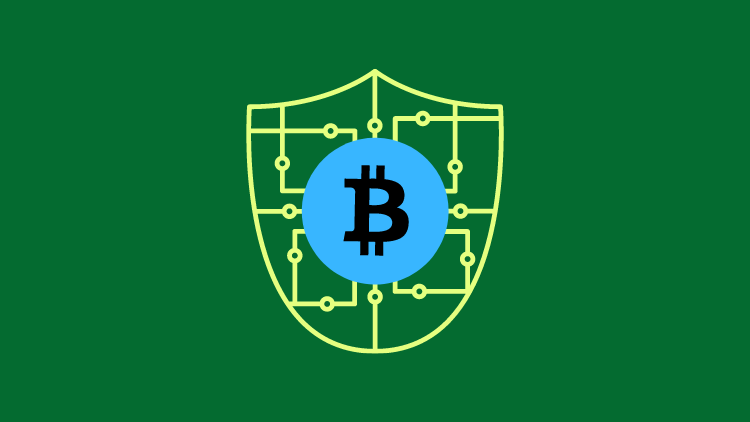 When Edward Woodford co-founded Zero Hash back in 2017, the crypto industry was fundamentally different than it is today. Speaking at Tearsheet's inaugural Bankchain Conference, he reflected on how the crypto landscape has evolved since then — how DeFi is starting to converge with TradFi, how consumer behavior is changing, and what role firms like Zero Hash are playing to facilitate these shifts.
Zero Hash is a B2B platform that provides embedded infrastructure that allows firms to offer digital asset products to their customers, including crypto trading and custody, staking, crypto rewards, and NFTs, while taking care of regulatory and backend complexities for them. Zero Hash's clients include prominent neobanks, payments firms, and wealth management apps. Some major names include MoneyLion, Deserve, MoonPay, Step, and Wirex.
How DeFi is converging with TradFi
Woodford says crypto adoption has now reached a level where every financial services firm is looking closely at digital assets, if they're not already offering them to their customers in some form. He predicts that within the next few years, every financial firm will become a crypto company, from wealth management firms to BNPL providers. But what's equally important is that every crypto company is also starting to offer traditional financial services in some capacity. That means it's no longer enough for financial firms to simply offer crypto products like buying, selling, and rewards to their customers – they need to offer sophisticated, high-quality crypto services in order to match up with their DeFi counterparts.
"If you look at a firm like FTX, they've made very clear their desire to offer the services of a traditional brokerage firm," said Woodford. "And so, that means traditional financial players getting into digital assets need to offer quality crypto products, because if FTX or Coinbase or Gemini is going to offer traditional financial services, they need to match them and have some equivalency for their crypto products as well."
Where Zero Hash comes in
Woodford says the simple reason why financial firms come to Zero Hash is because it fulfills their need to offer sophisticated crypto products without making the process complicated for them.
Zero Hash is a regulated entity in the US, which allows it to tend to all the regulatory aspects of crypto ownership and use for its clients. "We are a regulated money transmitter in every single US state, which means that the crypto sits on our balance sheet," said Woodford. "It's a fully disclosed model, meaning our client is just acting as the front end, without having to deal with complications with the SEC and other bodies. So effectively, firms can offer crypto to their clients without touching the crypto assets themselves."
Woodford also claims that Zero Hash offers over 60 crypto assets, while many of its competitors offer less than 10. He says its solutions are inexpensive and easy to embed into a firm's tech stack, and the integration process takes under eight weeks in many cases.
And finally, Woodford says Zero Hash has a number of real case studies of major firms such as MoneyLion and MoonPay launching successful crypto products through its platform. This helps establish trust among potential clients and sets the firm apart from new competitors.
How the crypto consumer is evolving
A lot has changed in the crypto world since Zero Hash was founded back in 2017. Reflecting on the changing expectations and behaviors of consumers, Woodford points out two important shifts that he believes will encourage much greater crypto adoption going forward.
First, he says market volatility and sudden shifts in crypto prices don't seem to impact consumer demand as much as they used to, which suggests that the space is maturing, and consumers now have more confidence in the long-term growth of the industry.
"One positive shift that's taken place over the years is that this conversation about crypto adoption has become somewhat decoupled from price," he said. "I think that's an important feature – and the overall perception of crypto has also adjusted pretty quickly."
Woodford believes this is also why the collapse of the UST stablecoin and the market volatility around it will not have a significant long-term impact on institutional or consumer adoption. "What I find pretty interesting is that things like the Terra crash have had a relatively limited impact, and they don't seem to be slowing down interest in the space. I think people understand and realize that an algorithmic stablecoin operates very differently from something like Bitcoin, for example."
Another shift emphasized by Woodford is that the common perception that digital assets are primarily owned by "Millennial males" is no longer valid, as the industry is becoming more inclusive, with crypto reaching a much wider demographic of end consumers.
"If you look at the statistics, about 18% to 20% of American adults have purchased digital assets as part of their portfolio. That means four out of five adults still haven't purchased crypto – and I think the way they will do so is through banks, neobanks, brokerage firms, and wealth management apps that they already have accounts in," he said.
"I truly believe that over the next 12 to 18 months, whether through Zero Hash or one of our competitors, every American will be able to purchase digital assets through an account that they already have open today. And I think that's a really, really critical part in the adoption cycle."