Blockchain and Crypto
Behind the launch of WisdomTree's new blockchain wallet
WisdomTree has launched a blockchain-native mobile app that allows users to save, spend and invest in certain crypto assets.
Tearsheet sat with Will Peck, head of digital assets at WisdomTree, to learn more about the new product.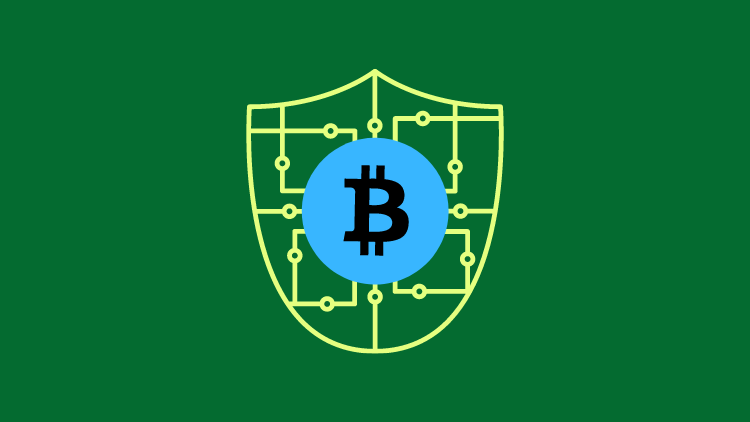 Asset manager WisdomTree has launched its own digital wallet.
WisdomTree Prime is a blockchain-native mobile app that allows users to save, spend and invest in certain crypto assets like bitcoin or ether, blockchain-enabled funds, and tokenized versions of physical assets like gold, in addition to sending instant payments, making transactions and more.
WisdomTree is targeting a beta launch in Q2 2022, with the goal of a national rollout later in the year.
While digital wallet providers frequently move into offering investment products, it is highly uncommon for an asset manager to develop its own blockchain native mobile app.
We sat with Will Peck, head of digital assets at WisdomTree, to learn more about WisdomTree Prime.
Why would an asset manager develop a wallet?
This is a new line of business for WisdomTree that is distinct and separate from WisdomTree's current asset management and ETF business, but which is viewed as complementary. The digital wallet, WisdomTree Prime, represents a new distribution channel designed to include differentiated products and services. Since our founding, WisdomTree has been committed to the idea of creating a better way to invest. Today, WisdomTree, together with its subsidiaries, is the world's largest independent ETF sponsor, with a reputation for innovation and transparency. We view WisdomTree Prime as a natural extension of WisdomTree beyond ETFs and investing, while leveraging WisdomTree's core capabilities and strengths.
Like many, we have been watching the developments in the crypto and blockchain space with great interest. We think it has profound implications for our business. Through both the digital wallet and the blockchain-enabled exposures, we believe this positions WisdomTree to serve a broader audience in a manner that we think adds value for users.
How is it different from other wallets? Can users buy non-WisdomTree funds/investments?
WisdomTree Prime is being built for savings, spending, and investing in digital assets. And we use the term digital assets broadly. For WisdomTree Prime, this term could include certain crypto assets like bitcoin or ether, but also blockchain-enabled funds (which may include funds that invest in stocks or bonds based on WisdomTree's indexes) and tokenized versions of physical assets like gold, all while leveraging the same general architecture in seeking to provide a more unified experience. We think this approach is novel and different, and it is intended to lead to a better user experience.
WisdomTree Prime intends to be a curated experience with a core suite of savings, payments and investments exposures and services. We are not building a crypto exchange with dozens of crypto assets available. Some of these exposures may be WisdomTree blockchain-enabled funds, but not all of them will be.
WisdomTree Prime puts you much closer to your investors. Do you see your relationship with investors evolving? How?
Maybe not evolving, but more like expanding connectivity with investors, including making available services and products that extend beyond investing, such as payments. The rise of retail investors has been a major story of the past two years, but the role of the financial advisor has not diminished at all in the U.S. WisdomTree Prime is part of a broader strategy to serve clients, whether retail, financial advisors, or institutions, in the manner that seeks to best suit their needs and where WisdomTree can add value.
How did you build it? Did you have the expertise in-house? Did you work with other firms in the space? With whom?
We are building WisdomTree Prime – and it will be a product that we will constantly work to improve – with an in-house team working with select outside firms, including a firm called Securrency. Our in-house team consists of experienced technology, product, legal, compliance and marketing professionals. We have staffed this initiative from existing employees and new hires. Securrency, a provider of blockchain-based financial services infrastructure technology, is a key technology partner on this initiative. We are working with other service providers as well which we have not yet announced.
What ancillary products/functionality do you have in mind to launch off the wallet?
We have not unveiled our full product roadmap yet, but ultimately we are aiming for this to be a platform that can serve as a user's primary financial app. We will be launching a debit card with the wallet, and we're aiming to build from there with other payments and financial services. The roadmap also includes building blockchain-native functionality like staking and gateways to DeFi applications.
While we are starting in beta with retail, we expect to tailor WisdomTree Prime to offer services to financial advisors and institutions over the course of 2022 and beyond as well.