Banking
Differently abled consumers think bank branches and apps have room for improvement
Today marks the 33rd anniversary of the American with Disabilities Act (ADA) which was signed into law by President George H.W. Bush in 1990.
In solidarity with those who are differently abled, we take a look at how bank branch closures impact the differently abled and analyze strategies that banks have undertaken to restructure their physical and digital infrastructures to better suit the needs of the differently abled.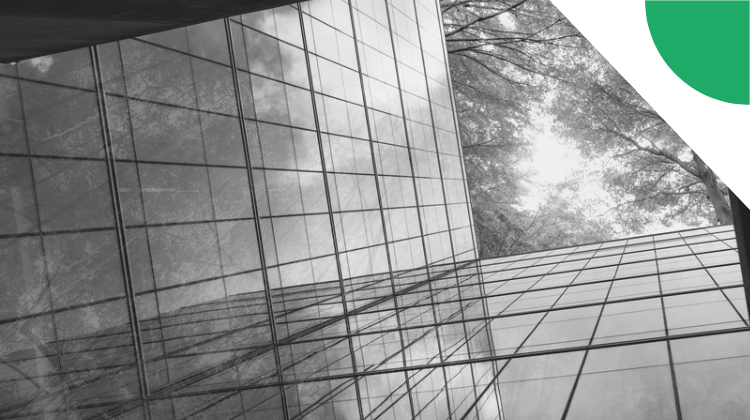 Bank branches closing down can cause significant trouble for differently abled consumers. Last year the number of branch closures hovered at 3,066 and more closures seem to be on the horizon this year, with banks like PNC, Huntington Bancshares, and Wells Fargo topping the list of closings.
For differently abled customers, accessibility needs can come in different forms, and these considerations impact which channels customers use to access financial services. This is why the existence of an accessible bank branch can be critical for differently abled consumers.
For example, those who face trouble remembering passwords or quickly swiping through applications to provide authentication can visit a branch to cut down some of the cognitive load. On the other hand, customers with mobility constraints may prefer to do their banking through digital channels. Hence having a mix of accessible channels, such as a brick and mortar branch as well as a digital experience, is critical for servicing differently abled people equitably.
Rendering accessibility into reality
Nearly half of the differently abled would prefer banks to make physical branches more accessible with the help of assistive technologies, according to a recent survey by Deloitte. Similarly 45% of respondents would like digital channels to be more accessible, as well. Though regulations have set guidelines for key banking touchpoints like ATMs and websites/apps, there is still a significant portion of service delivery that can improve. And to do so bank's can learn from their peers' strategies:
Branching out: In 2020, JPMC opened a branch in Washington DC that caters to those with hearing impairments. Some of the employees are hard of hearing, too, and the branch has sign language interpreters to enable conversations between hard of hearing employees and hearing customers or other staff. The learnings from this branch are spreading out to other Chase branches. TransPerfect is a translation service which allows bankers communicating with a hard of hearing customer to log onto a video call and request an ASL interpreter. This service has spread out to all Chase branches as of 2022.
And the devil of inaccessibility is in the details. The Chase branch has focused on low-tech design features, as well, like swivel chairs which help hard of hearing customers/staff face whoever is speaking or signing with ease. The windows are frosted as well, so that others cannot see what is being signed. These considerations at JPMC's DC branch show the extent of design choices that can be made for differently abled customers. But they also highlight how regular branches may be lagging behind. 
Perhaps taking the first step in this direction is the real game changer here. Because the work that JPMC's DC branch did with TransPerfect provided a testing ground for ideas that can become foundational elements of all bank branches.
Digital and educational: The umbrella term "accessibility" houses needs that may be physical or cognitive in nature. For example, Capital One is actively looking for ways to enhance the accessibility of its interfaces for those who are on the neurodiversity spectrum. 
For example, people who are on the autism spectrum process information and stimuli differently. This means that digital interfaces that do not pay specific attention to these needs might not be easy to use for them. Moreover, financial literacy also has to be approached differently to ensure that people on the spectrum can attain financial independence.
To cater to these needs, M&T Bank partnered with Magnusmode to develop MagnusCards, an app that guides users through different banking transactions, such as withdrawals and deposits, using an ATM, or purchasing an item. The app takes users through what they should say or what actions they need to take, as well as the expected outcomes of each process.
By using MagnusCards, people on the spectrum can be better prepared for different stimuli and possibly be less overwhelmed by multi-step processes.
Taking stock
Today is the 33rd anniversary of the American with Disabilities Act (ADA) which was signed into law by President George H.W. Bush in 1990. The Act prohibits "discrimination against individuals with disabilities in all areas of public life, including employment, schools, transportation, and telecommunications, and it assures their access to all places of public accommodation, including banks," according to the American Bankers Association. In essence, this law provides the groundwork and legal guardrails that ensure that the needs of differently abled people should be a part of a bank's infrastructural, strategic, and compliance considerations.
Days like this are an excellent moment to pause and consider what has been achieved in the past three decades. They are also a good time to take stock of how far the system still has to go. Branch closures and openings are the result of economic pressures as well as strategic and operational policy, but their impact is bigger than the bottom line and possibly hard to quantify. If a branch closes down, how will it impact those who have accessibility needs and have learned how to navigate a particular location? How will it impact trust built with certain employees?
To paraphrase Capital One's Senior Director of Digital Accessibility Mark Penicook's comment to Tearsheet: It is hard to build accessibility into a decision that has already taken shape, whether it's the building of a banking app or a bank branch.