Banking as a service
Stepping aboard the BaaS train: 5 questions with Simon Khalaf, CPO at Marqeta
Banking-as-a-Service is driving the next wave of financial services innovation, and more FIs are getting on the bandwagon.
Simon Khalaf, Chief Product Officer at Marqeta, tells us what went behind the company's move beyond its card issuing business to step into the BaaS realm.
Banking-as-a-Service is on its way to mainstream adoption in the next few years, as its market size is expected to reach $51.2 billion by 2028.
BaaS is opening the door to new sources of growth across the industry, evidenced by the rising number of financial institutions continuing to enter the space. Card issuing and management platform Marqeta is the latest entrant to hop aboard the BaaS train, having launched Marqeta for Banking.
Beyond its bread-and-butter business of issuing cards, Marqeta aims to broaden its platform by deploying a portfolio of seven new features under the umbrella of Marqeta for Banking, in a push to bring additional banking services to its institutional clients.
The suite of products includes new demand deposit accounts, direct deposit with early pay, ACH with Plaid integration, cash loads and ATM access, bill pay, and instant funding capabilities.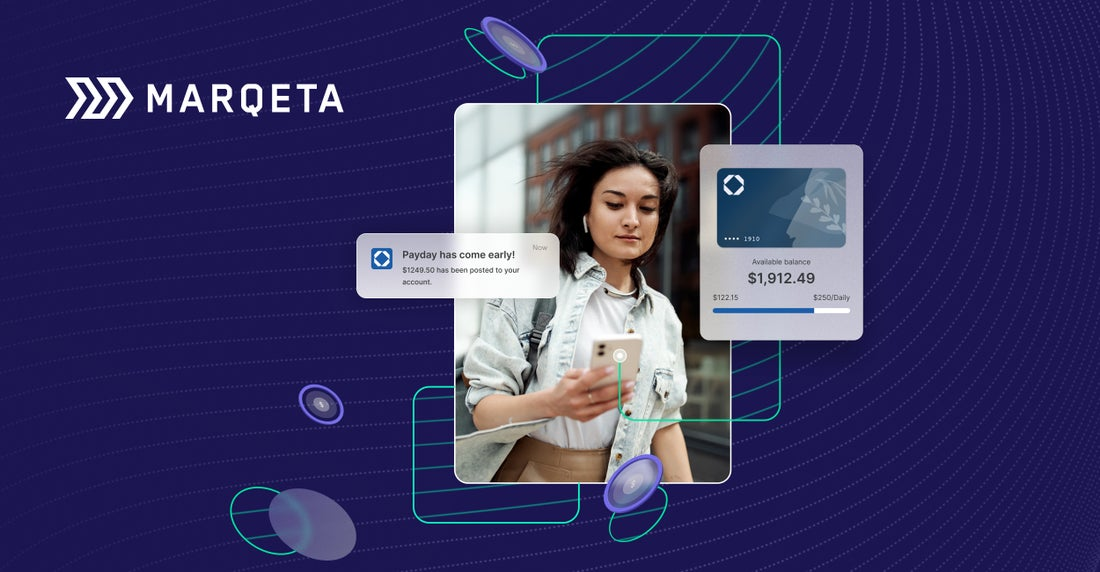 To help clients offer new capabilities, Marqeta will let businesses access more than 40 new banking APIs to create tailored banking solutions that best suit their needs, analogous to how its existing card-issuing service works.
I spoke with Simon Khalaf, Chief Product Officer at Marqeta, to dig into what went behind the firm's expansion, how Marqeta's new offering is different from those of its peers, and the company's playbook for extending the new offering to its customers – old and new.
What was the drive for Marqeta to step into the BaaS realm with Marqeta for Banking?
Simon Khalaf: Marqeta's products power innovation, and that framing led us to launch Marqeta for Banking. Our earliest customers were developer-led companies that expected open API technologies, like Instacart, Google, Uber, and DoorDash. As they began integrating payments solutions, the range of customers who needed to build financial services into their products quickly expanded.
Marqeta's card-issuing platform met that demand and empowered groundbreaking companies to build innovative payments experiences. Now, we see a shift in consumer behavior toward accessing banking services through trusted brands vs. traditional branch locations.
In this evolving environment, the possibilities for companies and brands to engage their customers while opening up new revenue streams are impressive, and Marqeta for Banking empowers our customers to do just that.
What do companies need/expect from the financial services infrastructure that Marqeta will fulfill through this offering?
Simon Khalaf: Our customers have diverse needs and are committed to providing a unique experience to their end users. Marqeta for Banking allows us to unlock value across a range of use cases – including brands embedding financial services for the first time, fintechs expanding from point solutions into broader banking products, and existing challenger banks looking to migrate to a platform that will help them keep up the pace of innovation in a highly competitive market.
Overall, we are hearing that these customers want more flexibility in how they bring their offerings to market; they don't want to be limited by out-of-the-box solutions.
How is Marqeta for Banking different from the wide range of BaaS technology providers out there?
Simon Khalaf: Banking-as-a-Service is not a new idea in today's market – there's an existing, demonstrated demand for these products. I view scale and customization as the frontiers right now.
Our focus is on empowering our customers to efficiently bring banking products to market, customized for their unique user experiences, and delivered at scale. With the foundation of our modern APIs, we're well-positioned amongst competing products to provide the customization, flexibility, and modularity that our customers value.
We provide these capabilities in a single platform and at a scale that really differentiates Marqeta for Banking.
What strategies will be implemented to create customer loyalty for Marqeta for Banking, as in the case of a bank?
Simon Khalaf: We built Marqeta for Banking from the ground up as part of a single, integrated platform. For our customers, this means customization options beyond the more commonly provided program-level controls of a 'bank in a box' solution.
Marqeta's platform empowers our customers with control at the user and transaction levels so that they can create hyper-customized experiences. From the perspective of our team, one of the key advantages of this approach is that we can co-create with our customers as their trusted partners. This means designing customized experiences for their end users and working with them to bring their roadmap to life, which in a way will build consumer engagement and loyalty.
Do more big names entering the BaaS space potentially mean more consumers will switch from traditional FIs to a digital bank as their main financial provider?
Simon Khalaf: That's an interesting question, but I certainly can't predict the future. I do believe we're at the beginning of a shift in consumer behavior that will fundamentally change how account holders interact with their financial services providers.
As Gen Z enters the marketplace, what are they looking for from a bank?
This next generation of financial services consumers prefer mobile-first experiences, expect instant payment capabilities, and will likely choose financial services provided through a brand they have an affinity with vs. a traditional banking branch location.
In this evolving environment, there are opportunities to innovate and engage that companies and consumers are beginning to define.