Artificial Intelligence
Before getting into voice, banks want to get PFM right
With the simultaneous rise of PFM and voice as a banking channel, banks are rethinking their fiduciary responsibility to customers
Banks no longer just provide financial services for people, now they also need to help them thrive financially -- one way to do that is conversationally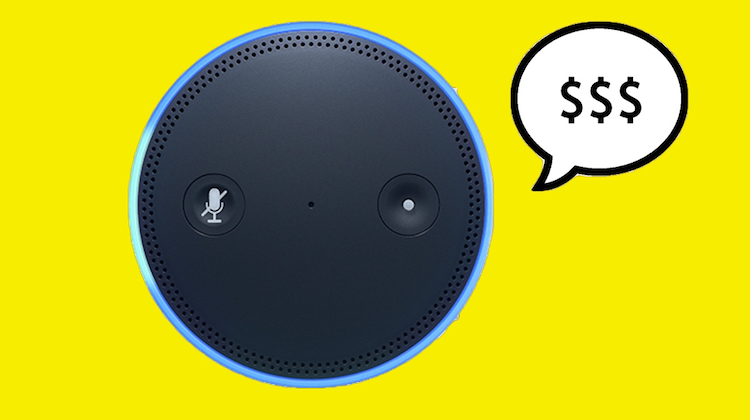 It took banks almost 10 years from the launch of the iPhone to nail their mobile strategies. Now banks are trying to make sure they're not late to the next big channel: voice. But before they get to do that, they have to nail what voice is going to be used for. For many banks, it looks that it's going to be personal finance management.
Historically, banks' main role has been to provide financial services that people and businesses need. Today, they also have a responsibility to improve their customers' financial well being. That shift is taking place for a number of reasons, but mainly, while other industries have raised expectations for customer experience, banks have realized the importance of personal financial management in keeping customers engaged.
"Banks have made many attempts over the years — classic PFM kind of fell flat on its face for the fist part," said Jacob Jegher, svp of Javelin Strategy's banking practice.
For example, TD Bank has partnered with Moven to offer the PFM service to its own customers and in the past month alone Chase and Wells Fargo have launched sub-branded banking apps with PFM capabilities built into them.
"Modern PFM is pretty much digital banking," said Stephen Greer, an analyst at Celent. "It should be embedded into the very essences of banking."
That extends beyond desktop, tablet and mobile to channels that hardly exist yet — like the voice channel. It was (wrongly) understood in the early days of mobile apps and browsing that people wouldn't want to do more than basic banking tasks like checking balances and transaction histories on a little cell phone when they had the comfort and space of a desktop computer. Now banks want to stay on top of their PFM strategy before a voice channel strategy becomes a necessity.
Today, it's not. Right now, Alexa is effectively a content marketing channel for banks: a way to deliver valuable, relevant information to customers to keep them engaged with the brand and ultimately drive more profitable actions from them.
"Banks have the opportunity to be involved in their customers' financial lives — not selling, but giving tips and education in ways that haven't really been developed yet, and they'll have to learn as they go," said Dan Latimore, another Celent analyst.
This year USAA, U.S. Bank and Ally Bank have debuted Alexa skills for their banking customers. Generally, customers can check account balances for any U.S. Bank checking, savings or credit card account; hear their transaction history and upcoming payments due. Some banks let customers move money between different accounts.
For example, USAA's skill allows customers to ask questions like: "Alexa, can I spend $100 on a new phone?" Alexa feeds back something like: "You typically spend an average of $200 on electronics in a month.  So far this month you've spent $50. This will leave you with a balance of $2,518.51."
"It's really to paint a proper picture of what's going on with your finances," Darrius Jones, assistant vp at USAA Labs, told Tearsheet when it launched its Alexa skill in August. "Having sound financial security comes out of making sound decisions, and sound decisions are based on data."
Ally, which launched its skill this week, added a feature to the skill called CurrenSee, which is designed to help customers make "more informed purchase decisions." In this case, that means customers can tell Alexa the price of an item they want to purchase, their annual income and the average number of hours they work each week. Alexa may respond: "A $1,000 bike will cost you 27.73 hours of work."
Eventually these abilities will evolve, analysts say. Financial institutions have a responsibility to their customers to help them be better at managing their finances and be more financially responsible.
Customers prefer to turn to their bank for help where their money is concerned, but they have to know to ask the right question — that's the first step forward, Jegher said.
"How do you get the customer to ask the right questions?" he said. "Do they know they need to be asking those questions?"
Using the example of a customer having trouble paying a credit card bill, Jegher noted that banks can use analytics to see which day of each month the bill was paid, and then, ideally, step in with a voice prompt that will help the customer take control.
"The only way they're going to know what to ask is if the bank or some other partner teaches them what to ask," he said. "Its not hard to determine which customers are paying their bills on time. The bank has the responsibility to educate the customer and help them out and say 'we can help you pay your bills on time and here's how.'"
The reality is there's a chance the Alexa trend might not pan out. It's good testing ground for banks experimenting with voice but ultimately, developing the skill over the years would mean payments and bank brands would become invisible. Some banks are warming to the idea that becoming platforms through which any other brand can come to interface with the banks' customers is a natural evolution of open banking. Not all of them have.
"There's a lot of disparity in banks' views on that today," Latimore said. "We see more of them recognizing that reality, understanding that consumers over time are going to demand of their banks that they be open to these other services so customers can be served how they want."