Artificial Intelligence
Banks struggle with empathy, privacy issues with voice banking
Many of the challenges to voice banking mirror existing issues with the move to digital.
Banks generally aren't sold on the technology for voice-enabled AI solutions, talking about money publicly still remains taboo and security is a never-ending challenge.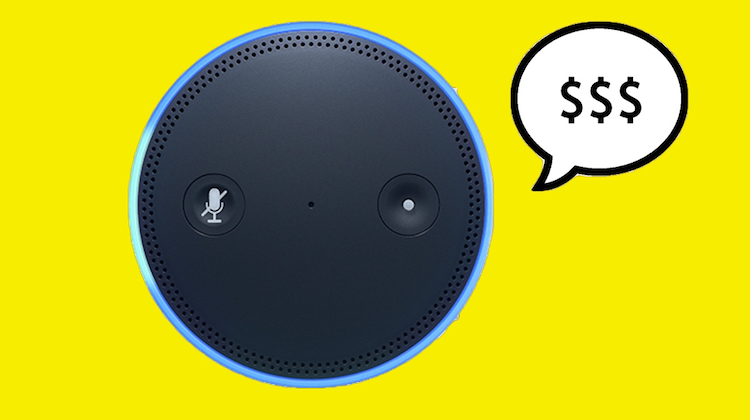 Voice may be the next major banking channel. The only problem is, not many people are using it -- yet. Only 2 percent of U.S. adults say they've used their voice to pay bills, and only 1 percent to transfer money to a friend, through any device, according to recently published
research
. The same study forecasts growth in voice payments to quadruple from 8 percent of U.S. adults today to 31 percent by 2022. The rise in popularity of home assistants like Amazon Alexa and Google Home has inspired few banks to integrate it as a channel for its banking services; only Capital One and USAA have done so so far. But challenges do exist, many of them mirroring existing issues with the move to digital.
Technology integration
Banks generally aren't sold on the technology for voice-enabled AI solutions. There's a lot more testing to be done to make sure the technology they employ is sophisticated enough to provide the experience they strive to create: one that feels natural to customers, where they can speak as they would to another human and not speak as if they're talking to a robot. "There's a lot of potential for [voice banking] but I'm afraid we're conflating the voice interface with the AI capabilities needed to interact in a high quality, whether it's providing service or advice,"
according to Ron Shevlin
, director of research at Cornerstone Advisors. Otherwise it's just another interface for people to check balances. People with TouchID might as well just log into their banking app and take a quick glance at their balances. "There's no economic impact, no greater levels of customer satisfaction you've just created one more way for someone to check their account balance or account fraud or maybe pay a bill." USAA's Alexa skill, for example, uses natural language processing engines, machine learning and deep neural networks to emulate human intelligence. So instead of converting customers' speech to text and finding the closest matching answer from a set of predetermined answers -- as Siri does, for example -- it ostensibly has the ability to digest context and intent from people's natural language. Learning is part of the process. Bank of America said it created erica, its
AI-enabled personal banker
accessible through the mobile banking app, to give customers the ability to ask questions about their balances and transactions. For the next 18 to 24 months, however, the bank will be focused on how much functionality it can give erica, said Henry Agusti, a digital banking executive "We really want to make sure she's able to help clients and customers execute on a lot of functionalities from day to day. That requires a deep level of [technology] integration," he said. USAA is trying to do the same 
with its Alexa skill
. For example, instead of asking for a read back of balances or total amount spent in a given day, customers will be able to ask more complex things like: "Is it okay if I bump my current spending up to $300 on dining out next month?"
Showing empathy 
Talking about money publicly still remains taboo. Many financial firms and startups are trying to normalize it
through content marketing efforts
and by promoting
education as part of their mission
. Goldman Sachs startup Marcus even
launched a whole campaign dedicated to the idea
of erasing debt stigma to fuel their financial empowerment. For voice, that level of empathy becomes even more important. "Money relates fundamentally to someone's upbringing, to feelings of pain and emotion and shame. It can also bring joy and satisfaction and fulfillment," Steph Hay, head of conversation design at Capital One,
said earlier this year
. Capital One was the first bank to launch an Alexa skill for Amazon Echo devices, in October of last year. USAA followed this year. Designing the tone and language of a bot is a big job; showing humanity doesn't just mean being sarcastic and playful with the customer — like Siri is, for example — it's equally if not more important to show empathy and understanding as a way to build more trust. Hay said her team decided to tweak the greeting in the Alexa skill to say "Hi there." "When we tested just the word 'Hello,' she sounded really judge-y.'" "Who are we to mess around in a sarcastic way with that array of emotions?" Hay said. "It's important to us to become the trusted, likeable personality you would feel safe talking about your money with."
Privacy and security
Security is always a challenge. It's hard to get right in any channel because
fraud is constantly evolving
. It's the biggest reason voice assisted financial services haven't moved toward voice payments en masse. "We have not put any money movement capabilities on the platform at this point," USAA's Darrius Jones has said
about the bank's Alexa skill
. "[It] is not something our skill will accommodate because we're not comfortable with the state of security for money movement on the platform. How do you do this seamlessly and securely? We're just not there yet." Who's in the room is another big concern. Again, because customers may be uncomfortable talking about money, letting a room full of other people to hear the details of their financial lives could be another reason for them not to use something like home-assisted voice banking. Although, according to a survey by Creative Strategies, just six percent of 500 people surveyed indicated they would use voice assistants publicly. One percent indicated they use them at work; 39 percent at home; and 51 percent in the car. "We are starting to do proofs of concept with information exchange," Wells Fargo's
Steve Ellis told Tearsheet
earlier this year. "But the idea of moving money from a fund to someone through a peer-to-peer payments system — that's coming."