Announcement
Join us this fall for the Tradestreaming Money Conference
Money 2016 is for financial services professionals, by financial services professionals.
The conference brings together execs from large financial firms to explore how to reignite growth.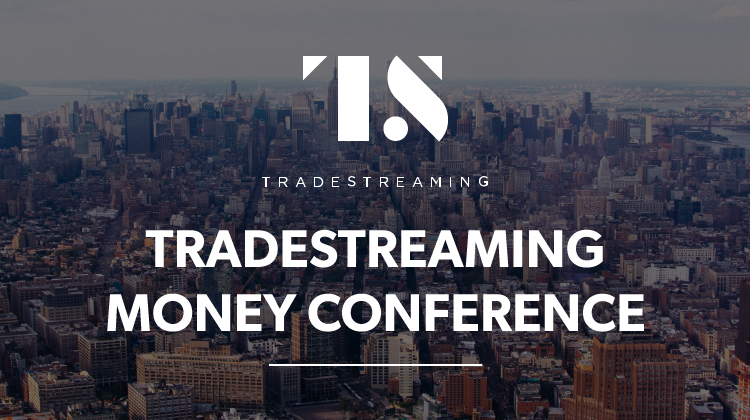 Tradestreaming spent this summer chronicling how the financial services industry is finding its footing. Technology is helping to make that happen. No one seriously compares large financial institutions to fintech startups that "threaten" them. The real story is about how financial services companies can
reignite growth
by working with innovative fintech firms and by finding ways to innovate internally. It's about 
and
, not
or.
To dig deeper into the growth game plan, Tradestreaming is hosting its first event, the
Tradestreaming Money Conference
, taking place on Monday, November 14 at the InterContinental New York Barclay Hotel. Tradestreaming Money Conference will convene the leading marketing and digital executives to discuss a variety of topics in finance and technology, including user acquisition trends, recruiting and retaining top digital talent, digital transformation, and emerging financial technologies. Here's a sampling of who will be joining us:
BBVA
: Banks and fintech partners are working together to build entire ecosystems to service customers. BBVA's Scarlett Sieber is the bank's svp of new digital business. She will analyze how the bank of the future will erecting an ecosystem around itself that includes direct investment in technology firms, encouraging third parties to use the banks infrastructure via APIs, and by running accelerator formats.
Cornerstone Advisors
: Ron Shevlin is a banking analyst's analyst, covering banks and credit unions. At the conference, Ron will participate in a creative format,
Pardon the Interruption
. This fast-paced and overly candid session will explore various components of what the bank of the future will look like.
Credit Suisse
: Cutting-edge financial institutions walk a tightrope between finding growth in transformative technologies and managing new forms of exposure. Anne Johnson is head of data, risk, finance IT in the bank's wealth management division. She straddles the worlds of technology, strategy, and risk and will talk about how financial firms can plan and optimize for growth while hedging their downside risk.
Citi
: Innovation underpins the financial technology stack but it's also being used for new customer acquisition and branding. The most successful firms combine both digital and offline marketing. Citi's svp of content and social, Julie Booth will join us to discuss how the bank's credit card group nurtures its social footprint with compelling 360 activations by focusing on consumer incentives and the brand's relevance and reliability.
Fidelity
: Asset managers and brokerage firms are harnessing new technologies to streamline existing operations. Companies like Fidelity are using technology to open up new business lines and profit opportunities. Hank Erbe is the firm's group head of equity origination and syndicate. He'll discuss how technology is changing the world of capital formation and where it's headed in the future.
QED Investors
: Many of the most active early-stage investors in fintech are very specialized in their activities. QED Investors is one of those groups. Caribou Honig will speak about where the new competition is coming from. Sure, banks can and should be talking to some startups but incumbent tech firms like Google, Facebook, and Apple -- they're the ones worth keeping an eye on. You can view the agenda 
here
. Tickets are available for purchase
here
. For speaker inquiries, contact Monika Honig:
[email protected]
. For partnerships and sponsorships, contact Caroline Bottger:
[email protected]
. Receive updates about Money 2016 by subscribing
here
.