Announcement
Introducing Custom, Digiday Media's creative content agency
Custom is a creative content agency for tech disrupted industries.
It is headed by Digiday's Deanna Zammit and just added creative director, Adrianne Read.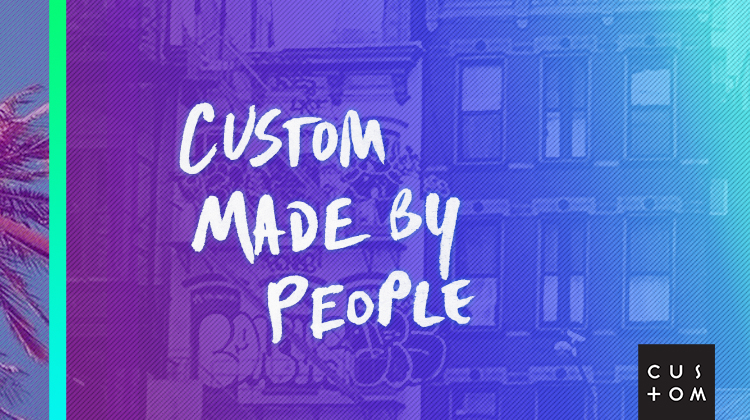 When we launched the Digiday Media's Content Studio four years ago, our mission was clear: Help tech companies drowning in colorless marketing speak and technical jargon to communicate in a more human way.
It was a pivotal time in the media and marketing industry, where technology was upending how business was being done day-to-day. Today, the same is happening in the finance industry. It's the very reason you're reading Tradestreaming: We live in a rapidly shifting world where finance, commerce and technology are colliding.
It's also creating a challenge for the very marketers who want to reach savvy, digitally curious fashion, commerce and technology executives. To reach that segment effectively, you need an agency that lives on the cusp of that change.
Digiday Media does just that. We understand the unique needs, opinions and challenges of some of the most influential people in finance, tech and commerce. It's an ecosystem is full of life, teeming with different schools of thought, cultural undercurrents and some of the most culturally influential consumers available to B2B and B2C marketers.
That's why we're launching
CUSTOM
, a creative content agency with instant access to intelligence about the people, business and culture of tech disrupted industries. True to our Digiday roots, our new agency is putting a human spin on brand-building for businesses. We're turning our backs on the stilted marketing speak that casts our audience as  "decision makers," and "users," and inundates them with vectors, specs and ROI.  We're here to remind our clients that first and foremost, they're people.
Inspired storytelling will still be at the heart of everything we do. We have a larger team of journalists and editors than ever. But we've added another layer, with the addition of Adrianne Read, a creative director whose experience working on a cross-section of tech and consumer brands including Google, Yahoo!, Cigna and Red Bull will helps us to give our clients a creative jolt.
So join CUSTOM in creating the future of creative content.