Announcement
10-Q – Tearsheet's new weekly report on financial and fintech stocks
Tearsheet is launching a new newsletter aimed at covering the top financial services and fintech stocks.
If you're an investor, manager, entrepreneur, or just plain interested in the space, you're going to want to subscribe to 10-Q.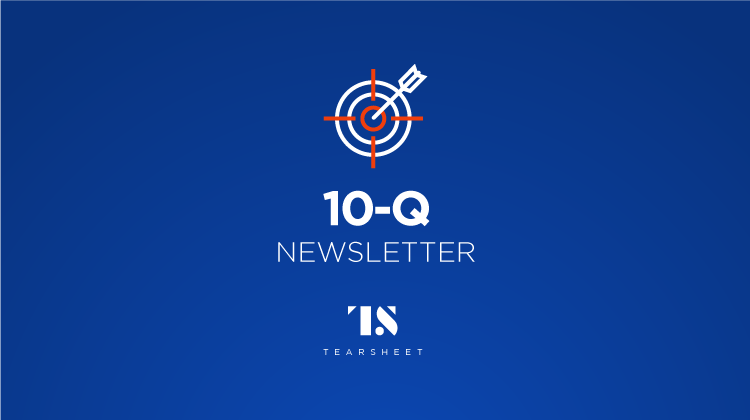 Following the publicly traded financial and fintech stocks?
Tearsheet's 10-Q newsletter is our brand new, weekly lens into the biggest and brightest companies in the public space.
In your inbox every Friday, 10-Q provides insight into the most important moves of publicly traded companies from the past week, and what's coming up in financial and fintech stocks every week – to keep up with the pace of the ever-evolving industry and stay ahead of the latest developments. Join us as we cover the public companies pushing the horizon in banking, payments, and fintech.
The first issue of 10-Q – Tearsheet's weekly report on financial and fintech stocks – lands in your inbox this week, May 20. Don't miss it.