Day in the Life
'It's not unusual to get a 1 am email from me': A day in the life of Don Scherer, CEO of CrossBorder Solutions
Don Scherer is the CEO of CrossBorder Solutions, which uses AI to help businesses file their taxes more efficiently.
Here's a day in his life, with long morning walks, cauliflower pasta lunches, TikTok, and lots of meetings.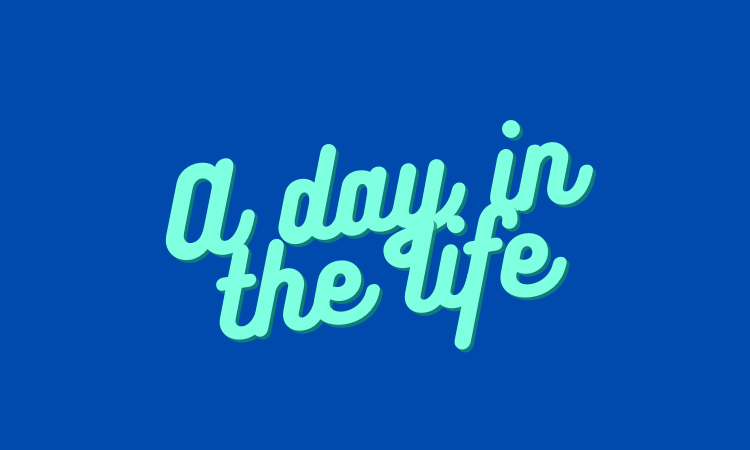 Don Scherer is the co-founder and CEO of CrossBorder Solutions, a $1 billion firm based in St. Petersburg, Florida that helps over 700 multinational corporations to navigate the world of regulatory taxes with greater clarity and efficiency.
While he lives in Florida now, Don was born and raised in the New York metro area, which makes him "just the right blend of ultra-driven and nonconforming." He attended law school in the city, and after getting his J.D., he began his career as a tax attorney at Ernst & Young. Quickly becoming bored with the repetitiveness of the job, he realized there was an opportunity to use software to automate some of the tasks. So he quit his job, recruited the best programmer he knew – his mom – and went from there.
"My mom is an amazing person. She got her PhD in Biology before many of the Ivies even admitted women, and later picked up programming through self-study and hard work," said Scherer. In the late '90s, while his mom was managing trading databases at JPMorgan, he brought her the idea for CrossBorder Solutions and asked her to help him fulfill his vision.
The company was founded in 2001, and quickly rose to prominence before being sold to Thomson Reuters in 2008. Nearly a decade later, Don re-licensed the software from Thomson Reuters to test a new customer relationship management (CRM) product. "The response to the software was overwhelming, so my partners and I decided to rejoin the tax world in 2017," he said. "While my mom is now retired, she remains to this day one of my most trusted advisers."
Here's what a typical day looks like for the head of a rapidly growing tech-driven tax solutions company.
Morning:
I'm not a huge sleeper, so I usually start my day around 6 to 7 am. After catching up on my emails and sending some thoughts to my team for the day, I go for a three-mile walk along the water in Florida, or in Central Park when I'm in New York, to start off on the right foot. Then I head into the office and meet with my team for our daily briefing. They put together a look at what is happening all over the company, and a lot of our daily tasks come out of that meeting.
The rest of the morning is spent differently every day. On some days I might be on a new hire orientation call (we've grown 166 percent in the past year alone), or meeting with our product team on a new idea they may have. On other days, I might be stopping in a pipeline review or talking with a member of our board.
SPONSORED
Afternoon:
I wish lunch were Nobu every day, but I often end up bringing cauliflower pasta that I make at home. I try to eat with my team as often as possible, because I find it is absolutely key to building the camaraderie that's essential to start-up life. After that, it's more meetings.
Setting aside focus time every day is incredibly important to me, and I'm fortunate enough to have a team that ensures that happens. I try to make sure I'm speaking with my core group of trusted advisors as often as possible, whether it's in a formal or informal manner. The CRO of CrossBorder is also one of our co-founders, and his office is next to mine. The other co-founder is our chief of sales, and she's always nearby. Our COO was one of the earliest employees at our company, and he's both my financial and sartorial muse.
Evening:
I usually head back home after 6 pm. When I'm in Florida, I use my commute time to listen to podcasts, catch up on the news of the day, or do follow-up calls with my staff.
After dinner with whatever family is home, as well as often a friend or three, I am usually on my Peloton. I have a lot of instructors I really like, but Jenn Sherman is from northern New Jersey like me, and I love her classes.
After that endorphin rush, I do some of my best work. I find that my brain is really good at processing the events of the day by around 10 pm, and so I end up writing a few memos and occasionally making calls to someone in our core group to confirm my thinking. Just ask my chief of staff – it's not unusual to get a 1 am email from me.
I'm usually asleep around 2 to 3 am, and then the day starts again.
Free time:
My wife Alyssa and I have two awesome boys, Jordan and Sam, both of whom are incredible athletes. Jordan plays lacrosse at Vassar, and while it's been a pain having to watch him virtually this year, it's kind of exciting to see your kid on the big screen. Sam is in high school, and when he's not killing it at tennis, we're out on the boat, swimming, going dolphin or manatee watching, or just hanging out.
I walk a lot and I love listening to podcasts, especially Armchair Expert with Dax Shepard, and of course CrossBorder's own podcasts. Lastly – and I can't believe I'm telling you this – I love to watch TikTok. There's just so much great content out there in the world.