Day in the Life
'I don't need headphones to focus': A day in the life of Tina Fan, chief customer officer at Bolt
Tina Fan is the chief customer officer at Bolt.
The following is a typical day in her life, managing customers, caring for her parents, and playing with her yorkies.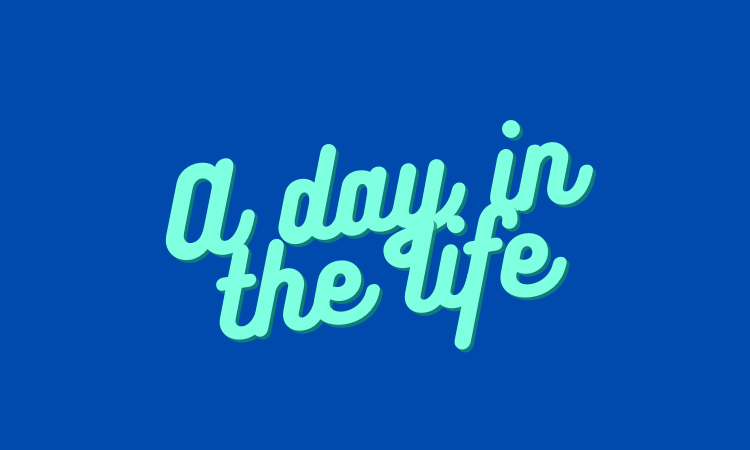 No company can be successful without a proper customer success team at its core.
And that may be especially true when the company happens to be serving a sector that's as volatile as ever.
Ecommerce saw growth of about 27% last year compared to 2019, totalling over $4 trillion in sales. Now, though, that boom is predicted to regress to a modest bump, as brick-and-mortar stores start opening up again. The industry growth is predicted to bounce back by 14.3%.
Among these ups and downs of ecommerce revenue is Bolt, an up-and-coming fintech that provides one-click checkout solutions for ecommerce sites.
And right in the middle of Bolt is Tina Fan, chief customer officer at the company.
Fan leads the customer and revenue teams at Bolt with a focus on customer experience.
She is a technology executive and customer enthusiast with expertise in selling and leading customer solutions, creating and mentoring high-performing teams, and growing a business.
Prior to Bolt, Fan helped build the sales and customer experience teams at SimpleLegal from the ground up, and worked in management and technology consulting for many years as a managing director at Acquis Consulting Group.
She has managed cross-functional teams and has worked on both sides of the customer lifecycle. Fan doesn't only know her stuff, she lives it. Her goal is to always think from the perspective of a customer.
"Whether I'm signing up for a yoga class or buying treats for my yorkies, I frequently think about the customer's relationship with businesses," said Fan. "This helps me assess the customer journey from all different angles and points of view."
Thinking about the customer has also seeped into Fan's life in other ways, including caring for others.
"We all have 'customers' in our lives -- it could be our family members, friends, co-workers, business partners, and even our pets," said Fan.
Here's a day in her life:
Early Morning:
I am a morning person, as is my entire family.
Instead of jumping out of bed, I like to take five minutes to wake up. That helps me start my day off with intention, and to be present for the variety of experiences to come.
My parents are currently living with me in the Bay Area and require a lot of assistance and care, so we take care of them along with our two yorkies.
I used to live in the same building as them back in New York when they required less daily help. With the Covid lockdown, and my father's deteriorating condition, we now share the responsibility of caregiving at home.
I try to find the time to incorporate self care and practice some yoga. This is something I'm actively trying to not sacrifice, as caring for others requires caring for oneself.
My husband usually prepares breakfast for everyone, while I take care of other household chores in the morning, such as coordinating with doctors on medication levels and checking of vitals.
Before all the meetings start, I prepare for the day by reviewing and prioritizing what I have to do.
Bolt tracks projects and tasks across the organization in Asana, so for me this means reviewing my emails, Slacks, Asana, etc.
It's really important for me to stay organized, as there are many topics to cover in my CX organization, ranging from strategic to operational. I also spend this time thinking about the problems we're trying to solve and putting pen to paper.
Bolt has a value of "writing over talking" that promotes systematic thought and reasoned arguments, and that is the foundation for how we operate.
Rest of the Day:
Generally, I try to have focused themes per day that are organized by functional areas: CX, sales and marketing, and business and leadership.
The meetings on my calendar are usually a combination of customer, investor, recruiting, team, and individual 1:1 meetings.
I believe 1:1 meetings with members of my team, as well as other departments, are really important, especially during remote work — it gives us all the chance to connect on a more personal level.
I also find that it gives me a good pulse on what's working and what's not working. It affords us the opportunity to communicate about plans, understand each other's perceptions, brainstorm on topics, and uncover trends and patterns in the market and in our culture.
As Bolt grows, a big part of my job is to ensure that our teams are optimized for growth. I do that by unblocking barriers or brainstorming solutions for our customers, and connecting the dots between teams, people, motivations, and skills so that we accomplish our goals.
Through the pandemic, there have been times where we played games of broken telephone, where the message received on the other end of the chain ended up being very different from the one we started out with. Ensuring that the team is aligned with the direction we are headed in requires additional attention when everyone is remote.
Fostering a growth mindset is also very important to me. I've recently joined Chief, a women's executive network, and have found a number of activities to participate in. It's really refreshing to be able to share and learn from other women.
I end my day reviewing my to-dos and catching up on things that I might not have gotten to during the day.
I also preview things on the horizon to plan for the future, making decisions on what I need to adjust on my roadmap.
Then I spend time on deep work -- I enjoy focusing on things that require more thought when there are fewer distractions at the end of the work day. The danger here that both my husband and I share is that we often lose track of time.
The running joke with my team is that I don't need noise cancelling headphones to focus -- once I'm in the flow state, I can block out everything.
SPONSORED
Evening:
With elderly care, my evenings follow much more of a schedule.
This is a forcing function for me to stop work, and prepare dinner for the family.
We grind up food into mush to feed my father, and ensure that he takes his medications at set times.
We always eat first before we focus on caring for my dad so that there is time to connect as a family. Our dinner table conversations are often intense, and cover philosophy, history, news, politics, people, and food (my family lives to eat).
When my husband first started spending time with my family, I managed expectations by telling him that we have a very open style of communication -- the good and the bad all gets laid out. I think he really appreciates the candor, and trusts that it builds strong relationships.
While I try not to check my phone too often, after dinner I do check in to see if there are any other items I have to take care of for my family or work, such as urgent customer requests, financials, tech support, and appointments.
Bolt's mutual business success with our customers is deeply intertwined, as we are in their critical path of checkout. I am proud to have a team at Bolt that takes great responsibility in this relationship.
When I'm done, I unwind by walking our yorkies and playing with them. Both our dogs love to play. We actually got a second dog to keep the older one more occupied, as we are so busy with work during the day.
It's also nice when there is time to watch an episode of something on TV, or browse online to keep up with the latest fashion trends.
I try to have a gap between screen time and bedtime so that I can decompress offline.
I rarely have any issues falling asleep -- I guess you could call that my super power. Either that or I'm just super tired.