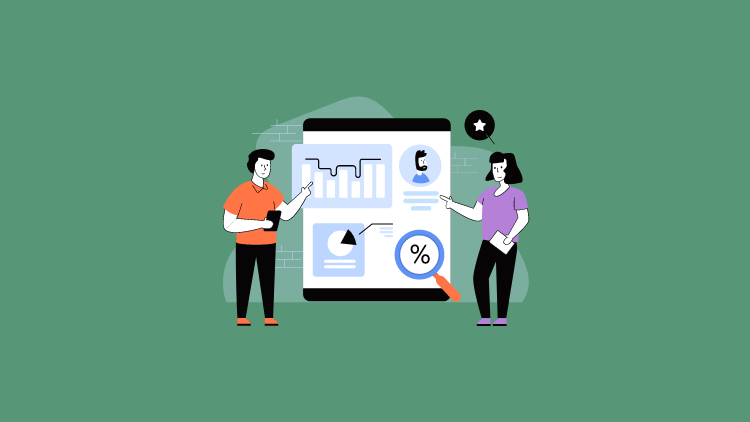 Tearsheet provides daily summaries of the top news stories and events, like this piece, in a nifty, neat, nicely-packaged daily email. Stay informed. Subscribe here.
Q1 fintech earnings: stocks in the red, but growth prospects abound
The first-quarter earnings season brought mixed results at some of the country's largest fintech players – income was generally below what market analysts had predicted, but management continued with their growth strategies nonetheless.
On the public market, investors are yet to be convinced that fintech stocks will be able to deliver – since the beginning of this quarter, shares have been down more than 20% at some of the biggest players in the space.
Shares at rivals PayPal and Block are well in the red quarter-to-date, as each missed earnings estimates by about 10%.
Here are the main takeaways from this earnings season at four major fintech companies – Block, PayPal, Robinhood and LendingClub.
Just look at the charts
1. Horizontal differentiation strategies to secure long-term growth
Source: Mouro Capital
2. Startups shifting the B2B payments landscape
Source: CB Insights
Today's stories
Instagram is planning NFT integrations
NFTs from some of the most popular blockchain networks for crypto art are coming to Instagram with the announcement of a pilot very soon (CoinDesk)
Apple looks to support underserved communities
Apple has committed $25 million to credit unions and financial institutions, which it will deploy through CNote, a women-led impact investment platform (Yahoo News)
Revolut hits a roadblock in Britain
Founder Nik Storonsky has been held up in his hunt for a UK banking license -- a crucial part of his plan to create global finance's number one "super app" (Bloomberg)
Shopify Capital originated $350 million in SMB funding in Q1
Shopify Capital announced that it originated $346.7 million in MCAs and business loans in Q1, which included merchants in the US, UK, and Canada (deBanked)
Consumer borrowing is fueling fintech lending expansion
Credit card spending rose by at least 20 percent in Q1 at each of the big four banks, and personal loan origination is also ticking higher (Mergers & Acquisitions)
Revolut's head of crypto quits the firm
Jean Meyer, Revolut's crypto head, has left after less than six months in the role -- at a time when the firm is gearing up for a push into new crypto products (The Block)
Stay ahead of the game with Outlier -- Tearsheet's exclusive members-only content program and join the leading financial services and fintech innovators reading us every day.