Daily
Daily Tearsheet: JPMorgan Chase's management shuffle and its impact on product, and Veem CEO on the role of blockchain in B2B payments
JPMC's move to agile is impacting the way design, product, engineering, and data and analytics teams are all working together.
Also, blockchain is being used for B2B payments. We speak to Veem's CEO Marwan Forzley about his outlook for the technology.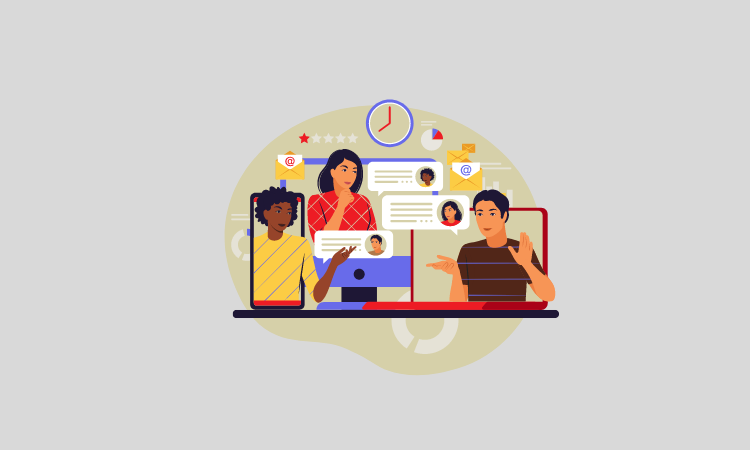 Tearsheet provides daily summaries of the top news stories and events, like this piece, in a nifty, neat, nicely-packaged daily email. Stay informed. Subscribe here.
How JPMorgan Chase's recent C-suite changes enable more, new, and quicker product launches
Rohan Amin, Chase's chief product officer, and Gill Haus, Chase's chief information officer join the Tearsheet podcast, hosted by Tearsheet's editor in chief, Zack Miller — to talk about their roles and responsibilities in leading the firm forward into the future.
Rohan and Gill discuss the evolving dependence consumers are building around their banking apps and the role banks play in their lives. The duo discuss how product, engineering, design, and data and analytics get seats around the table. They also talk about their firm's hiring activities and its appetite around technology talent right now.
What's Happening in Payments Ep. 3: Veem's Marwan Forzley on the role of blockchain in B2B payments
In episode 3 of "What's Happening in Payments"- Veem co-founder and CEO Marwan Forzley joins host Ismail Umar.
Veem is a San Francisco-based global payments platform built for businesses. It aims to simplify international money transfers and improve the way companies pay and get paid around the world. The company uses blockchain as a payment rail to eliminate the need for intermediary banks and reduce payment costs for SMBs.
Marwan is an advocate of using blockchain technology to make cross-border payments for businesses – and that's what he's here to discuss.
Just look at the charts
1. How many clicks does it take to open a bank account?
Source: drmiguel.eth
2. Money mobility network solutions
Source: David Jimenez Maireles
Today's stories
Jamie Dimon's "monetary self-discipline now has a question mark after it"
JPMorgan's chief Jamie Dimon is dealing with uncommon investor criticism over a multibillion-dollar plan to modernize the group's know-how and the choice to enter the UK's extremely aggressive retail-banking market (Financial Times)
UK Apple Card may be on the way
Apple has acquired a UK startup company that takes a new approach to assess the credit-worthiness of finance applicants (9to5Mac)
Will Google's move put pressure on Apple?
Google and Spotify said that a future version of the Spotify app will allow users to sign up inside the app to pay Spotify directly for a subscription (CNBC)
Figure Technologies is to roll out crypto-backed mortgages
Blockchain lending startup Figure Technologies unveiled Crypto Mortgage and Crypto Mortgage PLUS, both of which allow users to borrow against their bitcoin or ether to fund home purchases (CoinDesk)
Driveway & U.S. Bank piloting real-time payments
U.S. Bank and Driveway have collaborated to pay car sellers immediately with real-time payments, making Driveway the first online car dealership to pay customers over the RTP network (PYMNTS)
Technisys' Miguel Santos recaps his "20-year overnight success"
Technisys CEO Miguel Santos on the acquisition, the evolution of digital banking since the company's launch two decades ago, and the current trends of BaaS and embedded finance in Latin America (LAVCA)
Cross River bolsters crypto services with Chainalysis
Cross River, a US provider of core infrastructure and embedded financial technology to fintech companies, has teamed up with blockchain data platform Chainalysis to expand its crypto services (Finextra)
BoA brings out new secured credit options for SMBs
Bank of America has launched its latest products and resources for entrepreneurs looking to start a small business or build their business' credit history (PYMNTS)
Stay ahead of the game with Outlier -- Tearsheet's exclusive members-only content program and join the leading financial services and fintech innovators reading us every day.