Daily
Daily Tearsheet: Banks get closer to digitizing commercial lending, digital payments lead to bad financial decisions, and Pave's compensation benchmarking
Banks are closer to running digital lending operations and they're turning to partners to make it happen.
Also, Pave works with firms to take their compensation data and make it public and useful.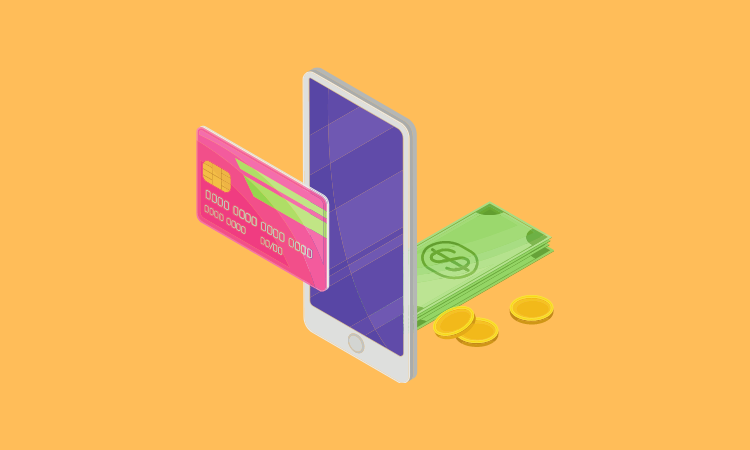 Tearsheet provides daily summaries of the top news stories and events, like this piece, in a nifty, neat, nicely-packaged daily email. Stay informed. Subscribe here.
How companies use Pave to better communicate compensation packages to attract and retain top talent
Tech talent is highly sought after. Early and late-stage startups are fighting to land the right talent, and then keep them on their books. On top of that, there's the rising inflation — with both public and private funding drying up — forcing companies to re-evaluate their compensation packages, and it helps to do so by looking at the industry at large.
Amid this environment, compensation transparency has become ever more important for businesses and workers alike. Workers want to be able to compare their compensation with others performing similar roles at similarly sized companies, while companies want to make sure they're compensating their talent enough, so they don't jump ship for better pay.
San Francisco-based fintech Pave is helping both parties achieve that with its real-time compensation benchmarking platform.
Where Credit's Due Ep. 4: Behind banks' journey to digitize commercial lending with OakNorth and Numerated
In the fourth episode of Where Credit's Due – Tearsheet's lending podcast host Iulia Ciutina speaks with Dan O'Malley, CEO of Numerated, a SaaS digital loan origination system, and Peter Grant, the President of OakNorth, which aims to transform commercial lending with its Credit Intelligence software product.
This episode revolves around how banks are digitizing their commercial lending operations – if consumer lines took the front seat when it comes to innovation and digitization, commercial lines have been waiting quietly in the backseat but are now next to be brought forward with the latest technologies and underwriting efficiencies.
The latest briefing
Payments Briefing: Digital payments are making it "easier than ever" for young consumers to make bad financial decisions
Every day, millions of Americans use digital payment methods to pay for everything from rent and utilities to e-commerce purchases and dining out. A recent Banking and Payments Intelligence report by J.D. Power finds that while credit and debit cards continue to lead in overall use, digital alternatives like BNPL, mobile wallets, and P2P payments are quickly rising in popularity, particularly among younger customers.
Yet, while this growth in digital transactions is undoubtedly making shopping more convenient, it's also making it easier for consumers to spend beyond their means and make questionable financial decisions.
Read more (exclusive to Outlier members)
Just look at the charts
1. Fintechs, non-banks, & digital platforms meeting the needs of SMBs
2. What it takes to get into the top 1% for wealth in key states
Today's stories
Is Walmart's 'ONE' the reason why Goldman Sachs employees are exiting?
In the past two months, ONE, the money-management app backed by Walmart, has hired at least nine people who've come either directly or circuitously from Goldman Sachs, despite the fintech space facing hard times -- which likely has something to do with the fact that the CEO of ONE is Omer Ismail, the former head of Goldman's consumer business (eFinancialCareers)
Envestnet buys Redi2
Envestnet has acquired Redi2 Technologies, a provider of revenue management and hosted fee-billing solutions in the global financial services industry -- the deal creates more connections across the Envestnet financial wellness ecosystem for asset managers, wealth managers, and registered investment advisors (Finextra)
Payactiv requests CFPB to terminate the special regulatory treatment
On June 30, the CFPB on the request of the company rescinded Payactiv's sandbox approval order, which gave the company special regulatory treatment, including a temporary safe harbor from liability under the Truth in Lending Act and Regulation Z concerning some of the company's products (PYMNTS)
Dissecting the strategies of neobanks Revolut & Monzo
Revolut and Monzo are two of the biggest digital-only bank names -- examining what each does well in digital marketing — and where they could improve — will help financial marketers at banks, credit unions, and other neobanks up their game (The Financial Brand)
Stay ahead of the game with Outlier -- Tearsheet's exclusive members-only content program and join the leading financial services and fintech innovators reading us every day.