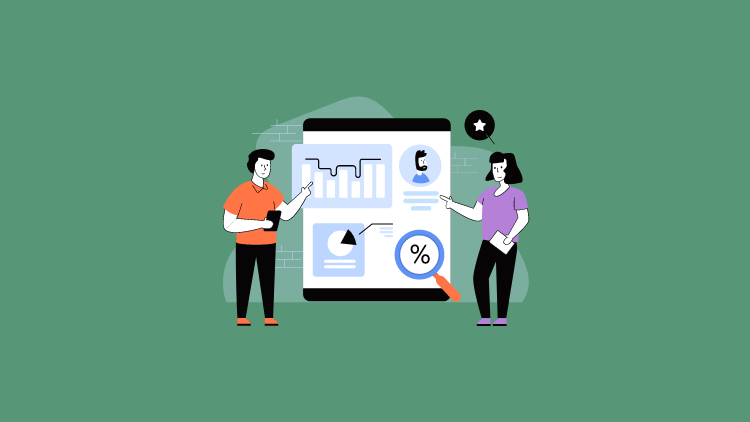 Tearsheet provides daily summaries of the top news stories and events, like this piece, in a nifty, neat, nicely-packaged daily email. Stay informed. Subscribe here.
The evolution of lending towards a digital ecosystem, in 4 charts
Lending is experiencing a digital shift, driven by evolving technology, alternative and real-time data sources, as well as a changing customer-centric financial landscape.
The evolution of lending comes in the context of a banking and financial services industry that has changed significantly over the past decade – new technologies have lowered barriers to entry, and computing and storing power have grown exponentially, which gave financial institutions the ability to collect, structure, and analyze data in real-time.
In a new report, Marqeta outlined how the lending industry has evolved and defined a new stage as Lending 3.0 - all about digital interaction, alternative data, and personalized underwriting.
The latest briefing
Marketing Briefing: A bank rebrands into a fintech
Customers Bank, a top 100 bank with around $20 billion in assets, made the news at the end of last year for its fintech-focused rebrand.
The rebrand came following the bank's participation in almost 350,000 PPP loans and the launch of its blockchain-based RTP platform for digital asset and cryptocurrency companies.
With these being two pretty darn fintech-y domains, the company decided to take the leap and make its look more tech-infused. The new brand identity involves finding the balance between "high-community" and "high-tech".
As banking becomes more tech-driven, it will be interesting to see how established banks keep their long-held authority intact, while branching out to a more fintech-y feel.
Read more (exclusive to Outlier members)
Just look at the charts
1. 40 fintechs became unicorns in Q1 2022
Source: Steve McLaughlin FT
2. Key banking and fintech trends
Source: Leads BrandConnect
Today's stories
Goldman Sachs' checking account one step closer to reality
The bank is widening internal testing for the no-fee, interest-bearing account to all 20,000-plus of its US employees before launching the product (CNBC)
PayPal, Venmo to change instant transfer pricing
PayPal and Venmo are increasing their instant transfer fees for both consumers and merchants in the US in the coming weeks (TechCrunch)
Binance hires former regulators to beef up compliance
Binance, the world's largest crypto trading exchange by volume, has recruited two former regulators to enhance its surveillance capabilities and strengthen its compliance efforts (CoinDesk)
BofA, Citi shift to recycled plastic credit & debit cards
Bank of America is to convert all of its credit and debit cards to 80% recycled plastic starting in 2023 -- Citi, likewise, plans to introduce recycled PVC across its corporate card portfolio (Finextra)
Plaid co-founder's next fintech act
William Hockey bought California's NorCal Bank for $50 million last year -- and then, along with his wife, built its own core, ledger, and data model to enable fintechs to roll out their own products (PYMNTS)
Stay ahead of the game with Outlier -- Tearsheet's exclusive members-only content program and join the leading financial services and fintech innovators reading us every day.