Announcement
,
Library
Download Tearsheet's 2020 Embedded Finance Guide
Embedded Finance turns every app, software, retailer and business into a bank.
Tearsheet's 2020 Embedded Guide offers insight and experience from leaders at embedded finance platforms, banks, and brands.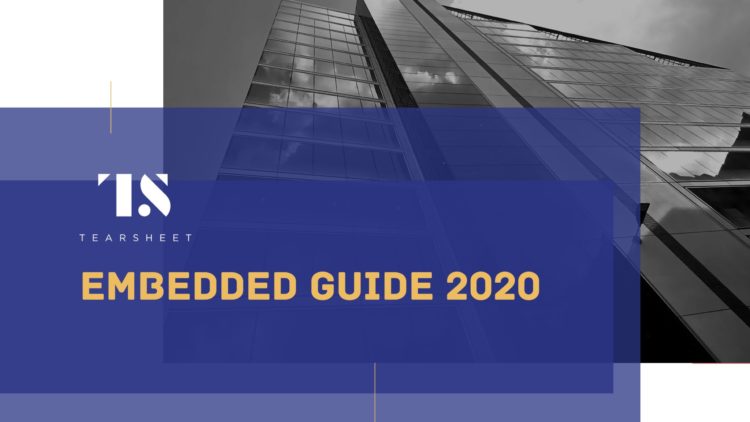 The nature of the financial institution is changing. Embedded Finance turns every app, software, retailer and business into a bank. And people are responding in kind — with the uptake of Embedded Finance, consumers are showing that they want to bank with the brands they love.
In November, Tearsheet's Embedded Conference brought together financial institutions, technology players, and other firms from industries outside of finance adopting financial services. It isn't about banks vs. non-banks — Embedded Finance is about collaboration and tapping into the best each player in the ecosystem can offer.
We compiled the best of their thinking, experience and advice into Tearsheet's new Embedded Finance Guide, recognizing companies and professionals building the next generation of financial products and services.
Tearsheet's 2020 Embedded Guide explores:
the major trends in the space and how they will shape the future of banking
the threat large non-financial brands pose moving into banking and payments
how today's environment is impacting the structure and nature of embedded finance partnerships
a new class of embedded finance platforms building on top of the first generation of firms to improve upon functionality and business models
building ecosystems around banking platforms
the top companies in embedded finance and what they're working on now
Learn from some of the best embedded finance companies in the business, including Goldman Sachs, Marqeta, WEX, Galileo, Rapyd, BBVA Open Platform, DriveWealth, Railsbank, and more.